BLA's Suicide Squad: Majeed Fidayeen Brigade
Publication: Terrorism Monitor Volume: 17 Issue: 2
By: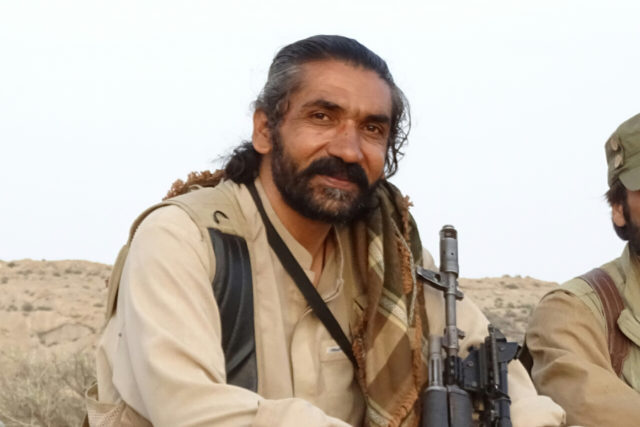 Background
The Baluchistan Liberation Army (BLA) is considered one of the oldest Baluch nationalist-separatist terrorist groups operating in the Baluchistan province of Pakistan. The ongoing insurgency started in 2006. The BLA is led by Harbayar Marri, whose father, Nawab Khair Bakhsh Marri, founded the BLA during the 1970s insurgency in Baluchistan. The current Baluch nationalist-separatist insurgency in Baluchistan is the fifth since the independence of Pakistan in 1947.
The Majeed Fidayeen Brigade, which was established in 2011, is an elite unit of the BLA and acts as a suicide squad (fidayeen) for the organization. The word fidayeen is an Arabic word to describe being martyred while attempting to carry out an attack on the enemy. Militant organizations ranging from the Palestine Liberation Organization (PLO), Hamas and Hezbollah to global Islamist terrorist organizations such as al-Qaeda and Islamic State use the same term for carrying out suicide attacks. Pakistani jihadist organizations such as Lashkar-e-Jhangvi, Lashkar-e-Taiba, Jaish-e-Mohammad and others also use the same terminology for their suicide attacks, usually referring to them as martyrdom operations or fidayeen missions.
The elite unit is named after Majeed Baloch "Junior," who was killed in 2010, and is almost certainly a nod to his relative Abdul Majeed Baloch, who was one of former Pakistani Prime Minister Zulfiqar Bhutto's bodyguards. While on duty, the latter Majeed attempted to assassinate Bhutto but was ultimately killed by other security guards. The assassination attempt occurred after Bhutto ordered a military operation against the Baluch insurgents in 1975 (PICSS, November 26, 2018).
The Majeed Fidayeen Brigade has perpetrated a number of suicide attacks against Pakistani security forces and Chinese nationals working for the China-Pakistan Economic Corridor (CPEC) projects in Baluchistan and Sindh provinces. The first suicide attack carried out and claimed by the Majeed Fidayeen Brigade was on December 30, 2011, when the group attempted to kill former Minister Nasser Mengal at his house in Quetta with a suicide vehicle-borne improvised explosive device (SVBIED).  The attack, which was formally claimed by the BLA, left 13 people dead and 30 more injured (Express Tribune, December 31, 2011). The second attack was carried out on August 11, 2018, against Chinese engineers traveling in a bus in Dalbandin. Three Chinese engineers and five others were injured (Dawn, August 11, 2018). The third and most recent fidayeen attack was against the Chinese consulate in Karachi on November 23, 2018, in which two police officers and two visa applicants were killed as well as all three fidayeen, who were killed during a shootout with the security forces (BBC Asia, November 23, 2018).
Leadership, Tactics and Operational Capabilities
BLA's central command provides directions for perpetrating suicide attacks against targets in Pakistan. Aslam Baloch a.k.a. Achu (original name was Takari Mohammad Aslam and son of Rahim Dad) headed the unit until his death in Kandahar during a suicide attack in December 2018 (Daily Times, December 26, 2018). His son, Rehan Baluch, carried out the August 2018 suicide attack on Chinese engineers in Dalbandin, Baluchistan. Until his death, Aslam vowed to carry out more suicide attacks against Chinese citizens working on CPEC projects and Pakistani security forces. He used to primarily operate in the southern districts of Baluchistan. Second level commanders of the unit include Bashir Zeb, Noor Baksh Mengal, Rehman Gul, Agha Sher Dil, and Commander Hamal. Sindh's Counter Terrorism Department also named these commanders as masterminds of the attack in Karachi (Dawn, November 24, 2018).
The group receives its funding from Baluch dissidents living abroad, such as in Europe and North America. It is widely believed that the Majeed Fidayeen Brigade and its parent organization BLA receive funding through Hawala and Hundi networks.
According to one security official, the commanders received direct orders from the commander of the unit to prepare suicide bombers and select a target for the suicide attack against the Chinese and Pakistani government. Leadership then provides money received from donors living abroad. The Majeed Fidayeen Brigade is well-equipped and has access to a number of high-grade weapons that have been used during operations. These weapons include improvised explosive devices (IEDs), anti-personnel and anti-tank mines, grenades, RPGs and various automatic weapons as well as BM-12, 107MM, 109MM type rockets. [1] The Majeed Fidayeen Brigade militants also have sophisticated explosives such as C4 for making suicide vests, and they are also equipped with M4 rifles. The BLA has easy access to weapons as there are many illegal weapons industries manufacturing all kinds of arms—from pistols to anti-tank mines—in tribal areas (FATA) and some settled districts of Khyber Pakhtunkhwa province.
After the death of Aslam Baluch, it is believed that he will be replaced by one of his second-tier commanders. It is also expected that the Majeed Fidayeen Brigade commanders and high command of BLA will attempt to avenge the death of Aslam and perpetrate more terrorist strikes. Overall, his mysterious assassination in Kandahar has raised eyebrows about his presence there, and of course about enmities the group has with local Islamist groups in Afghanistan.
Notes
[1] Author's discussions with a senior police officer