Brief: Without French Presence in the Sahel, the Window for Negotiation Closes
Publication: Terrorism Monitor Volume: 21 Issue: 7
By: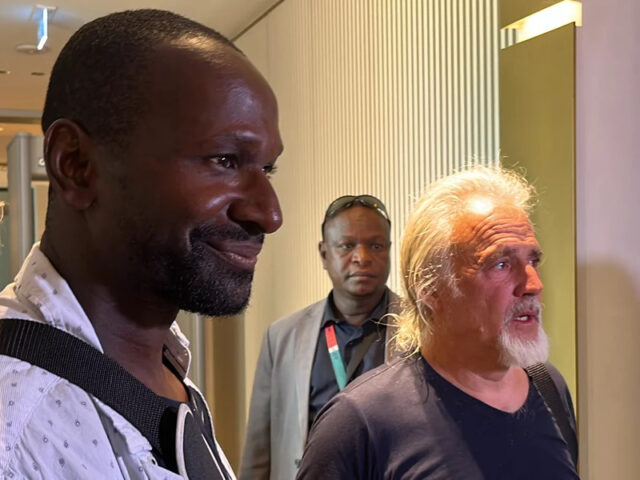 On March 20, al-Qaeda's Sahelian affiliate, Group for Supporters of Islam and Muslims (JNIM) released two hostages, Olivier Dubois and Jeffery Woodke (from France and the US, respectively). The former was a journalist abducted in northern Mali in 2021 and the latter was an aid worker abducted from Niger in 2016 (jeuneafrique.com, March 20). Their JNIM captors, however, released both together after a lengthy series of negotiations. In the context of JNIM's broader strategy, this reflects how the group has been open to dialogue with governments and other non-state actors since its formation in 2017. Nevertheless, no peace deal is currently on the table, nor is one likely to be viable in the near-term future. This is due to JNIM's newest obstacles—Islamic State in Greater Sahara (ISGS) and Russia's Wagner Group.
For France, brokering a peace deal in the region is not as pressing a concern as it once was. Dubois was the last remaining French hostage held by jihadist groups, and as such, France no longer needs to maintain back-channels with JNIM or other al-Qaeda affiliates in order to free French citizens (france24.com, March 20). Furthermore, Mali and Burkina Faso—the main two Sahelian countries that are combatting JNIM and ISGS, albeit without much success—have ejected France. When France was leading Operation Barkhane in 2013 and its successor, Operation Serval, French forces frequently clashed with JNIM and ISGS. Now, with France likely relocating most of its forces to Côte d'Ivoire (where JNIM and ISGS have only been able to threaten the borderlands), France has less of an incentive to broker any form of immediate ceasefire (africanews.com, February 21).
Even if France were willing to lead negotiations with JNIM or ISGS, it is unclear if it has—or ever had—the influence (let alone the on-the-ground networks) to do so. In 2021, for example, Mali's government enlisted the Haut Conseil Islamique (High Islamic Council) to negotiate with JNIM, given that the organization's leader, imam Dicko, had contacts with top Fulani JNIM commanders (rfi.fr, October 19, 2021). Neither Dicko nor JNIM are fond of France, however, and they preferred to handle their discussions amongst each other. Moreover, even despite their common Islamic foundations, Dicko and JNIM have yet to achieve any lasting or significant ceasefire. Additionally, the Malian government has often claimed that they do "not… negotiate with terrorists," which limits government backing for any peace process that involves negotiations, be it by France or Dicko (africa-confidential.com, February 4, 2020). If anything, the only JNIM negotiations that have seen some success have been between JNIM and local communities in the Sahel—and often Fulani communities that share the same ethno-religious background as key JNIM commanders (rfi.fr, December 4, 2021).
With France more removed from the Sahel's counter-insurgency environment than it has been in decades, the regional involvement of Russia's Wagner Group has become a greater concern for JNIM. Wagner's tolerance for working with the military regimes which came to power in Mali and Burkina Faso by coup is much higher than Paris's, allowing it to easily fill the vacuum left by the French withdrawal. Critically, though, Wagner's mandate in Mali—and possibly Burkina Faso if the military welcomes Wagner into the country—is to train soldiers and accompany them on counter-insurgency missions (euobserver.com, January 18, 2022). Neither Russia nor Wagner appear to have any intention to lead negotiations. To that point, Wagner has increasingly become the focus of JNIM's vengeance, as evidenced through its condemnation of the group's presence in the Sahel and claims of attacking Wagner fighters, which include the abduction of one Wagnerite whose status remains unknown (france24.com, April 25, 2022).
Meanwhile, the fratricidal clashes between JNIM and ISGS that began in 2020 continue. These two groups, like IS provinces and al-Qaeda affiliates elsewhere in the world, are at odds with one another and show little desire to reconcile their differences. In sum, the fighting among JNIM and ISGS and between the two jihadist groups and the Sahelian governments with their Wagner allies shows no sign of abating through diplomatic means.