Brief
Publication: Terrorism Monitor Volume: 16 Issue: 23
By: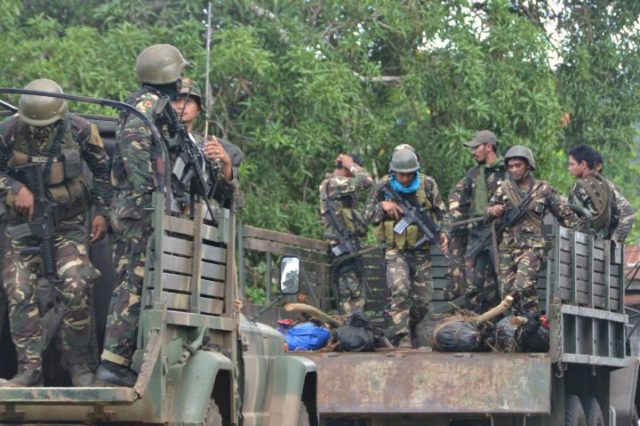 Somalia: Rise in al-Shabaab Activity in Central Somalia
Al-Shabaab has made a notable resurgence over the past several months, conducting numerous attacks across the country, including in the capital, Mogadishu. The majority of the group's recent operations have centered on areas in southern Somalia—however, there has been a notable uptick of activity in central Somalia, where the group has not been particularly active in the past year.
Al-Shabaab's Shahada News Agency released a report claiming responsibility for 17 attacks in central Somalia over a nine-day period, which is particularly significant given the lack of al-Shabaab activity in the region over the past year (SITE, November 19). A significant number of the attacks took place in Mudug and Glamudug, primarily targeting government forces and aligned militias. The group, however, has also conducted numerous successful attacks on civilians in central Somalia. Most notably, on November 26, al-Shabaab members conducted a complex attack on a religious center in Galkayo, Mudug region. The militants detonated an explosive-laden vehicle to breach the perimeter before gunmen opened fire on those inside, killing 20 people including prominent Sufi leader Sheikh Abdiweli Ali Elmi Yare (Garowe, November 26).
The United States has taken notice of al-Shabaab's increased frequency of attacks and operations in central Somalia. At least six U.S. drone strikes have occurred in the Mudug region since November 19, the highest frequency of strikes in Somalia since U.S. President Donald Trump ended policy limitations on drone strikes in March 2017. According to AFRICOM reports, the drone strikes have killed more than 50 al-Shabaab fighters and destroyed numerous operational bases and weapons caches. The highest number of casualties occurred during the first strike on November 19 near the Debatscile area of the Mudug region. The strike reportedly targeted an al-Shabaab camp and killed an estimated 27 militants. (AFRICOM, November 20). Other strikes have taken place in Qeycad, Haradere, and near Galkayo.
In addition to the strikes, AFRICOM Commander General Thomas D. Waldhauser made a rare visit to Somalia on November 28 for high-level talks with Somalia's President Mohamed Abdullahi Mohamed and other top Somali defense officials on security in the country (AFRICOM, November 27). The meeting suggests further cooperation and likely a continued increase in U.S. efforts against al-Shabaab.
Drone strikes have been relatively successful in degrading al-Shabaab's leadership and resources in the past few years—however, the group's operations in the past year are evidence of its resilience. Al-Shabaab has demonstrated a significant ability to move about the country and relocate to areas where security is lacking. Until AMISOM and Somali ground forces can improve their ability to capture and hold territory without leaving significant swaths of territory unsecured, drone strikes will likely only push the group into hiding in other areas of the country.
***
Malaysia: Abu Sayyaf Activity in Malaysia Increases as Group Loses Ground in the Philippines
Despite persistent military operations, Abu Sayyaf Group remains resilient and is reportedly increasing activities within and along the coast of Sabah, Malaysia. The Eastern Sabah Security Command (Esscom) issued an alert in late October that Abu Sayyaf Group was operating in Sabah's waters. The warning stated that the organization was looking to loot foreign vessels and kidnap high-value individuals and vessel crew members (Daily Express, November 1). The threat, however, is not limited to Sabah's waters, as evidenced by recent security operations on the ground in Sabah and Putrajaya.
Abu Sayyaf Group has faced stiff resistance from the Philippine army—particularly in its stronghold of Jolo—over the past several years. The organization has lost both significant territory and revenue streams. The group, however, remains resilient and is looking toward Malaysia for revenue and recruitment, including the recruitment of young children.
Esscom's alert followed an incident off the coast of Semporna Town in Sabah on September 11, when two unidentified kidnappers with M-16s captured two Indonesians from a fishing vessel. The incident was the first confirmed kidnapping in the area in more than two years. Authorities noted that while the kidnappers remain unidentified, it is likely that either Abu Sayyaf Group was behind the incident or that the kidnappers delivered the individuals to the group. Police officials also believe that local illegal immigrants—likely from the Philippines—supplied the kidnappers with information on the targets (Channel News Asia, September 18).
Malaysian security forces have carried out numerous security operations in recent months to crackdown on terrorist groups and sympathizers. During operations between October 30 and November 12, Malaysia arrested eight militants, the majority of which belonged to Abu Sayyaf Group (Channel News Asia, November 16). Inspector General of Police, Fuzi Harun, noted that among those arrested, the majority were Filipinos living in Malaysia and that they were involved in kidnapping-for-ransom and recruiting children to use as human shields in Basilan. An unnamed 35-year-old Filipino man that was arrested was also reportedly involved in the beheading hostages being held by Abu Sayyaf Group. Also among those arrested was another unnamed individual who is reportedly an Abu Sayyaf sub-commander with close ties to notorious senior group leader Furuji Indama (The Sun Daily, November 16).
Concerns over an increase in Abu Sayyaf activity in Malaysia grew further after intelligence reports indicated that Hatib Hajan Sawadjan, an Abu Sayyaf sub-commander known for involvement in kidnapping, escaped a battle with the Philippine Army in Jolo on November 16 (Straits Times, November 22).
While Malaysian authorities have reportedly thwarted at least 10 other kidnapping attempts and made several high-profile arrests, there are thousands of illegal Filipino immigrants in Sabah. Many of them have relatives in Abu Sayyaf or those that are vulnerable to coercion. The arrest of an Abu Sayyaf sub-commander that had long been operating in Sabah coupled with the escape of Hatib Hajan Sawadjin suggests Abu Sayyaf activity in Sabah and its waters is likely to increase as the group seeks refuge from the Philippine Army as well as new members and revenue to support operations in Jolo.