Briefs
Publication: Terrorism Monitor Volume: 16 Issue: 7
By: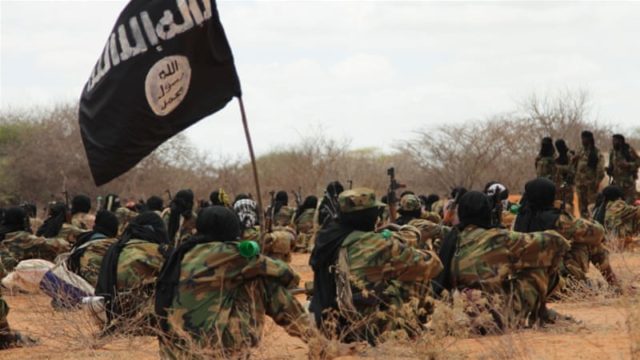 Nigeria: Talking to Boko Haram
A presidential offer of amnesty for Boko Haram fighters who lay down their weapons has had little apparent effect on militant activity in northeastern Nigeria, with more than a dozen people killed in a recent clash between Islamist fighters and the country's security forces.
Boko Haram fighters using suicide bombers and mortars attacked two villages and a military base near Maiduguri, in Borno State, on April 2, killing at least 15 people (Sahara Reporters, April 2). Though the attack was the largest since the government made the surprise announcement that it had been holding ceasefire talks with the group, it is far from the only one (ANA, March 26; All Africa, March 26). Four suicide bombers detonated their devices on the outskirts of Maiduguri on March 30, killing one person and wounding 13 others (Sahara Reporters, March 31). Boko Haram fighters also attacked a town in Konduga on March 25, although security forces appear to have successfully repelled them (Premium Times, March 26).
Although there was speculation about a similar move under the administration of former President Goodluck Jonathan in 2012, the ceasefire talks are a new development. It came at a time when the government was riding high on the release of the Dapchi schoolgirls, who were abducted by Boko Haram in February (Daily Trust, March 25).
President Muhammadu Buhari used a meeting with the newly freed girls to announce his administration would respond favorably to "repentant" Boko Haram fighters (Premium Times, March 23).  That offer has not, however, received universal acclaim. Groups such as the Christian Association of Nigeria have criticized the move as an admission of weakness on the part of the government (Punch, March 24; Twitter, March 23).
Nevertheless, the proposed amnesty is light on detail, raising a number of questions, including whether such a deal would mean immunity from prosecution. Further, if it follows the precedent of a similar deal with rebels in the Niger Delta in 2009, would the government be effectively paying off Islamist militants? Furthermore, would such a deal be possible when the differences are at least as much ideological as they are socio-economic? Conceivably, it might be—despite government denials, it appears the release of the Dapchi schoolgirls was secured by a ransom payment rather than negotiation (Sahara Reporters, March 21).
At any rate, the recent attacks suggest there is still a ways to go before those details will be firmed up. However, with the military apparently unable to fully bring Nigeria's Boko Haram insurgency to a conclusion, President Buhari may well be right to introduce a political element into the mix.
Somalia: Still Much in Need of AMISOM
Al-Shabaab fighters have reportedly killed dozens of Ugandan troops in an attack on the forces of the African Union Mission in Somalia (AMISOM). It comes as regional political developments raise questions about AMISOM's future and effectiveness.
On April 1, al-Shabaab fighters attacked an AMISOM base in Bulamarer, a town about 80 miles southwest of Mogadishu, exploding two suicide car bombs by the base before opening fire and attacking nearby villages (The Standard, April 2). The group claimed to have killed as many as 59 Ugandan soldiers in the attack (Garowe Online, April 1). Ugandan military officials said only four of their soldiers were killed, while Western media sources put the number somewhere in between the two.
Ugandan troops make up a core contingent of AMISOM, a contribution recognized by Somali President Mohamed Abdullahi Mohamed at a summit last month (Garowe Online, March 4). The regional force—which is also comprised of troops from Kenya, Burundi, Ethiopia, Djibouti and Sierra Leone—has been deployed in Somalia since 2007, where it has had success pushing back al-Shabaab. Even so, its territorial gains remain shaky, and a plan to reduce AMISOM troop numbers and hand over operations to local security forces has worried Somalia's neighbors.
Uganda in particular is pushing for the plan to be delayed and AMISOM troop numbers to be restored to former levels (All Africa, March 3). Not all of AMISOM's contributing nations may share Uganda's position, however. Less concerned may be Ethiopia, were the unexpected resignation of its prime minister in February has re-focused the country on its own political problems and simmering ethnic tensions (al-Jazeera, February 15). Ethiopia makes a crucial contribution of about 4,400 troops to the 22,000-strong AMISOM force, and it has been a key Western ally in the fight against terrorism. The troops Ethiopia contributes would be difficult to replace.
Concerns about the draw-down of AMISOM troops are difficult to dismiss. Al-Shabaab continues to carry out successful attacks in Somalia, including in the capital Mogadishu (Garowe Online, March 25; Shabelle News, March 29). The Somali government is embroiled in a political crisis around attempts to oust Parliament Speaker Osman Jawaari (Horn Observer, March 31). And the security forces themselves appear unready—in March, rival factions within the military reportedly clashed in Jowhar, in the Middle Shabelle region, leading to a two-day standoff (Radio Dalsan, March 30).
International support, such as the provision by the United States of surveillance drones, is welcome but can only go so far (Garowe Online, February 27). AMISOM is an important security presence on the ground, and Somalia appears likely to require the support of its neighbors for some time to come.