Briefs
Publication: Terrorism Monitor Volume: 16 Issue: 17
By: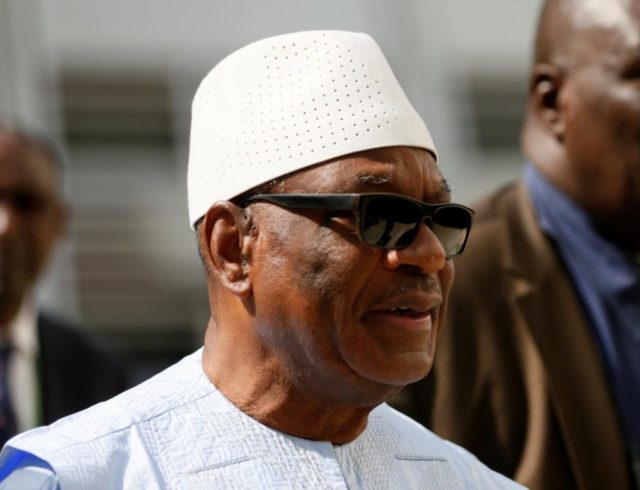 Mali: Election Maintains Status Quo Amid Rising Jihadist Threat           
Mali's presidential election was preceded by outbreaks of violence and terrorist attacks before concluding with a contentious run-off election on August 12 after the first round of voting on July 29 failed to produce a clear winner (Malijet, August 8). In a showdown identical to that of the election in 2013, incumbent President Ibrahim Boubacar Keita beat out former Finance Minister Soumaila Cisse, securing a second, five-year term as president.
Mali, along with neighboring Niger and Burkina Faso, is facing a rising threat of jihadist attacks from several terrorist organizations, most notably al-Qaeda linked Jama'at Nusrat al-Islam wal-Muslimin (JNIM) and the Islamic State in the Greater Sahara (ISGS)—both of which control significant territory in Mali but regularly operate inside Niger and Burkina Faso. The result of the election and preceding violence is not a clear step forward or backward in the fight against the spread of militancy across the greater Sahel region. Rather, it is a reflection of widespread political disillusionment in Mali and an indication of what the future likely holds—a continuation of disjointed local security policies and increasingly war-weary international partners.
The lead up to the election was marred by allegations of voter irregularities and violence as upwards of 871 polling stations were closed due to attacks and general insecurity. The embattled Mopti and Gao regions, where a large percentage of the terrorist attacks occurred, were particularly affected (AllAfrica, August 7). Two of the most noteworthy attacks leading to the election include: the JNIM-claimed car bombing in Gao on July 1 that injured eight French troops participating in Operation Barkhane, and a suicide bombing on June 29 in the town of Sevare in the Mopti Region against the headquarters of the Sahel G5. The Sahel G5 is a joint security force comprised of military personnel from Mali, Niger, Burkina Faso, Chad and Mauritania that is tasked with counterterrorism operations along their respective borders (Malijet, July 2). The attack, which JNIM also later claimed via Mauritanian media outlet al-Akhbar, was more symbolic of JNIM's persistence and capabilities than it was successful. The attack left three soldiers dead and ultimately led to a reshuffling of the G5's leadership from Malian General Didier Dacko to Mauritania's General Hanena Ould Sidi (Malijet, July 19). Member parties hope the reshuffle will help spur momentum and lead to greater buy-in from Mauritania. In comparison to the other member states, Mauritania is less affected by JNIM and ISGS attacks and has contributed fewer resources.
While the G5 managed to reshuffle its leadership, voters in Mali elected to move forward with the status quo despite the generally poor perception of Keita, who was sworn in on September 4, just one day before the United States officially added JNIM to its list of designated terrorist organizations (Africa News, September 5; U.S. Department of State, September 5). While the result of the election does not inspire great optimism, it could still be a better outcome than if the untested Soumalia Cisse won the election.
The country has not made significant strides forward in terms of economic issues, corruption, or security. Widespread accusations of extrajudicial killings by Malian security forces have worsened communal violence in the northern and central regions and hindered counterterrorism operations against JNIM and ISGS. Signatories to the 2015 peace deal with Tuareg-led rebel groups—yet to be fully implemented—have played an active role in facilitating the activities of various jihadist groups. Despite all of this and Keita's overall lackluster performance, he at least brings with him somewhat of a sense of predictability in his relationships and political dealings, which is beneficial for a country that needs to continue fostering strong relationships with its counterterrorism partners and donors. As France seeks to reduce the number of troops participating in Operation Burkhane and the United States is reportedly considering pulling U.S. counterterrorism forces in neighboring Niger as it shifts focus to Russia and China, Mali's need for stable leadership is particularly strong (New York Times, September 2).
***
Indonesia: Anti-terror Law Risks Creating Jihadist Incubators and Driving Recruitment
This past May, three families conducted a spate of attacks that left 12 dead, not including the attackers, in Surabaya, Sidoarjo, and Pekanbaru, Indonesia (Jakarta Post, May 14; Jakarta Post, May 16). Since then, Indonesia's police and counterterrorism unit, Densus 88, have killed dozens of suspected terrorists and arrested upwards of 400 more. The frequency of terrorism-related arrests has only increased since the government passed a new anti-terror law in May that went into force on June 22, with more than 350 suspected terrorists arrested between June 22 and September 4 (Jakarta Post, May 25;  CNN Indonesia, September 4).
The law broadly expands police and military powers, allowing authorities to preemptively arrest individuals with "suspected" ties to terrorist organizations and granting them authority to detain suspects for longer without officially charging them. The South Jakarta District Court also officially banned the Islamic State-linked Jemaah Ansharut Daulah (JAD), the country's most active terrorist organization (Jakarta Post, July 25). Anyone "determined" to be a member or who has played a role in recruitment can be imprisoned for two to seven years while prominent members and leaders face sentences of three to 12 years. Considering that authorities have issued statements indicating that if they look hard enough they can find terrorist links, this is a worrisome development.  Previously, authorities could not arrest or prosecute individuals for belonging to, or having connections with, a terrorist group. Instead, they could only arrest those involved in attacks or plots.
Indonesian prisons are already chronically overcrowded and understaffed, with terrorists currently housed primarily at Police Mobile Brigade headquarters in Depok, where a deadly prison riot linked to JAD occurred in May, and at district prisons (Tempo, May 9). Prison officials attempt to house terrorists away from other inmates, but crowding has inevitably resulted in them housing terrorists with other prisoners. The government has already stated they are quickly running out of room to accommodate the influx of inmates charged with terrorism. In fact, on August 7, the National Police confirmed they are building a maximum security prison to house terrorists in Cikeas, West Java. Construction is reportedly beginning in early September and is intended for completion by the end of 2018 (Jakarta Globe, August 8).
The new legislation and subsequent influx of inmates raises the threat of further radicalization while imprisoned. The amended anti-terror law and the creation of a designated terrorist prison will likely result in less-threatening, low level "terrorists" being imprisoned alongside those returning from fighting with the Islamic State in Syria and individuals materially involved in attacks in Indonesia. While imprisoning terrorists in one facility prevents the radicalization of ordinary criminals, the government will need to address the fact that an entire prison will be filled with both already hardened terrorists and inmates who are clearly susceptible to becoming more radicalized than when they entered.  Inmates sentenced for menial connections to JAD and other groups will finish shorter sentences and rejoin society further exposed to radical Islam and with heightened animosity toward the government.
New legislation to tackle the rising terrorist threat is a positive step, but the law's breadth and implementation thus far are adding additional stress on the country's already overburdened prisons. The new law threatens to turn these prisons into jihadist incubators, a threat made more apparent by the prison riot in Depok. The arrests of individuals even loosely tied to JAD, meanwhile, are likely to spark retaliatory attacks and drive recruitment in less moderate mosques and within the communities most affected. In fact, a pro-IS hacking group published threats on social media on August 13 directed at the government stating "you have oppressed our brothers, jailed, killed and tortured our brothers" and " we will find you and we will kill you. Expect us" (Channel News Asia, Aug 23). Locals have also noted that "resentment and support is building as the parents, shopkeepers, and teachers are being violently hauled off and held while Densus search for evidence to support the claim of terrorism" and that "discussion at mosques are more heated, shifting toward a dangerous territory."[1] While the fact that the attacks in May were carried out by families might be an anomaly, widespread arrests, some of which could be baseless, do raise the specter of entire familial groups becoming increasingly alienated and ultimately radicalized; and of mosques straying further toward radical teachings.
Notes
Author's interview with an Indonesian researcher based in West Java on August 25, 2018.