Briefs
Publication: Terrorism Monitor Volume: 16 Issue: 19
By: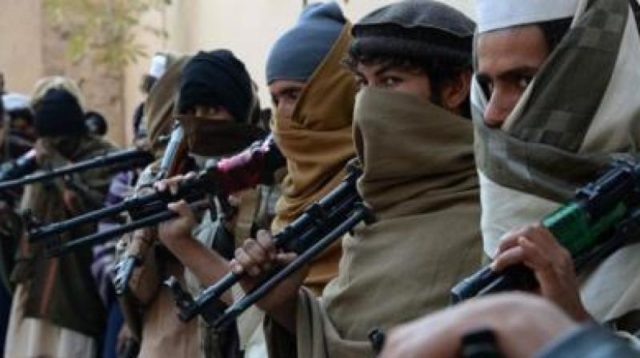 Pro-Islamic State Groups Threaten Australia
Australian authorities have largely managed to mitigate the threat of terrorism within the country over the past several years, foiling more than a dozen plots since 2015. During this same time, however, Islamic State (IS)-inspired individuals and sympathizers have successfully carried out small-scale lone-wolf style attacks, primarily stabbings (ABC, May 9; News.com.au, July 31, 2017). Recent threats published by pro-IS groups and media foundations have raised concerns regarding terrorist attacks in the country. These threats are an unlikely indication of any specific plots, rather they ref further attempts to help inspire lone-wolf attacks using tactics that have already proven effective, such as stabbings, and are capitalizing on recent public panic to inspire the use of tactics yet to be seen on a notable scale.
The pro-IS online group Muharir al-Ansar published a threat on their Telegram channel on September 21. The message on the poster stated, "we will make you check everything and anything you eat out of fear, horror and terror," with images of strawberries, a vial of poison and the Sydney Opera House in the background. The poster was seemingly claiming responsibility for the reports of contaminated strawberries that had been found across the country with needles concealed inside. The so-called "strawberry scare" gained international media attention and caused panic in Australia. The group followed their initial statement with two more online posters, one of which stated, "in your food you will find special flavors that we have prepared for you, so wait and behold."
Shortly after Muharir al Ansar's threats, al-Abd al-Faqir Media Foundation published a series of posters calling for knife attacks, depicting an individual with a knife and a victim falling from the Sydney Harbor Bridge. The text on the poster stated "Australia, harvest time has come in your homes," a likely reference to the food tampering.
The Queensland Strawberry Growers Association has stated they believe a disgruntled employee is behind the initial contamination and Australian authorities have arrested a teenager who subsequently copied the tactic (ABC, September 12; ABC, September 18). The incident, however, has raised concerns over food supply-chain security and the likelihood individuals inspired by IS and other international terrorist organizations could begin implementing similar tactics. Pro-IS groups have previously called for supporters to poison food, but past threats had not centered around an actual high-profile incident involving contaminated food (Newsweek, September 7, 2017).
Neither of the groups that published the threats are particularly well known, nor have they solely focused on inspiring attacks specifically in Australia. Instead, both have routinely made claims of responsibility for various attacks or incidents on behalf of Islamic State. Similarly, they have called upon supporters to conduct lone-wolf style attacks in tourist areas of Spain, the World Cup in Russia, and other events and cities. [1] Neither group has been credibly connected to a specific incident, but as their propaganda output increases and they capitalize on public fear they will become more likely to reach a willing audience.
Notes
See poster threatening World Cup in Russia.
https://twitter.com/MalwareInt/status/1008772546735628289)
***
Bangladesh: Jamaat ul-Mujahideen Calls for Attacks on Bangladesh National Elections
Bangladesh's homegrown terrorist organization, Jamaat ul-Mujahideen (JM), is seemingly looking to revive its operations in Bangladesh and expand its footprint in the Indian Subcontinent. The group, formerly known as Jamaat ul-Mujahideen Bangladesh, rebranded to remove Bangladesh from its name in July in a likely attempt to appeal more to those outside of the country. This move is particularly aimed toward India, where an official Jamaat ul-Mujahideen India wing has developed (Terrorism Monitor, June 29). The group's operations in Bangladesh have slowed significantly in the past two years as Bangladeshi forces have increased the scale of counterterrorism operations, particularly in Dhaka. Counterterrorism operations increased significantly following the devastating attack on the Holey Artisan Bakery in Dhaka that left 20 dead in July 2016. However, recent calls for attacks and incidents during counterterrorism raids suggest the group remains operational in Bangladesh and is still very active in recruiting new members.
JM released a document on the group's official Telegram channel on September 23 to reiterate its claim of responsibility for the murder of Shajahan Bachchu, a prominent secular blogger. The document also called for Muslims to join the jihad while vowing to continue the fight against the "cruel" Bangladeshi government. A Ministry of Home Affairs intelligence report released in September revealed that the group is planning to conduct attacks during national elections in December (DNA India, September 17). According to the report, the group has been undertaking a significant drive to recruit and train new members in Bangladesh. Meanwhile, the establishment and growth of the group's wing in India raises concerns that members trained and equipped in India could return to help conduct attacks during the elections (OneIndia, February 11).
Although the group has not conducted any significant attacks in the past year, recent counterterrorism raids have indicated that the group is still operational and possesses the equipment to conduct suicide attacks and small-arms attacks. Recently, on October 5, two JM members detonated explosive devices when Bangladesh's counterterror force, the Rapid Action Battalion (RAB), attempted to raid their house in the Southeastern Chittagong district. The RAB stated they seized several explosive devices, AK-47s, and other small arms. The militants had tried to use these materials to attack a local court, according to the counterterror force. A third suspect managed to escape and is still on the loose (Dhaka Tribune, October 5). Similar raids have also made it evident that JM has seemingly regrouped in Bangladesh over the past few years and remain relatively well-supplied.
These recent developments regarding JM in Bangladesh indicate that the country has yet to truly reduce the terrorism threat level, despite the lull in substantial attacks in the past two years. Instead, it appears that Bangladeshi forces have pushed JM, and other terrorist groups, underground and into neighboring countries. The development and growth of the group's Indian wing could allow the group to escape Bangladeshi forces, broaden recruitment and financing, and gain access to weapons before returning to conduct attacks in Bangladesh.