Briefs
Publication: Terrorism Monitor Volume: 18 Issue: 1
By: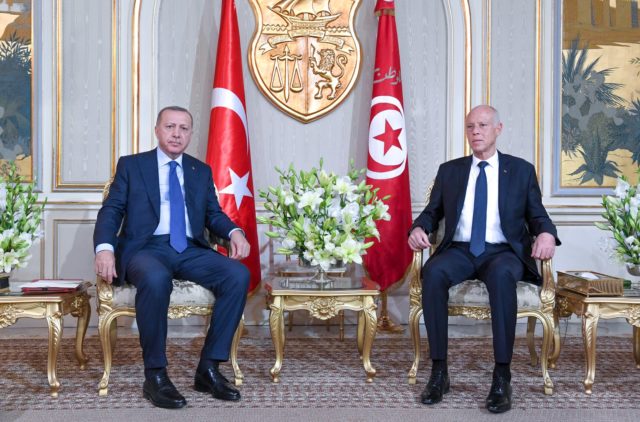 Philippines Lifts Martial Law Amid Fragile Gains
Brian M. Perkins
On January 1, the government lifted martial law on the embattled Philippines island of Mindanao, which has long been plagued by Islamic State (IS)-linked violence and has grappled with a communist rebellion by the New People's Army (NPA). Martial law has been lifted for the first time since 2017, but the state of emergency and the security situation largely remains the same. The declaration of martial law has been highly controversial since it was first imposed, and its end does not necessarily signal a significant improvement of the security environment.
The persistent militant threat in Mindanao was made evident just days after President Rodrigo Duterte announced he would lift the ban in early December. On December 22, individuals suspected to belong to the IS-linked Bangsamoro Islamic Freedom Fighters (BIFF) conducted a grenade attack on the Notre Dame Cathedral in Cotabato City that injured at least a dozen people and was followed by blasts that injured several more in Libungan (Rappler, December 22, 2019; Mindanews, December 22, 2019).
The NPA's activities have also declined, but locals have long accused the government of inflating the "rebellion" to justify its crackdown on activists, who the government has arrested and branded as communists. While security officials have claimed that gains against communist and terrorist groups is the cause for martial law being lifted, it is clear that it is also due to activists' pressures to restore normalcy to the island. Additionally, the government is attempting to control the external perception of the situation to entice investment and reduce international scrutiny.
While the martial law order was largely deemed excessive, it is important that security forces maintain pressure on Islamist groups in the region and avoid becoming complacent. IS has placed a significant rhetorical emphasis on its branches in the Pacific region and a lapse in pressure could see them quickly regroup, which is particularly troubling considering the fact that they are far from being completely eradicated.
Mindanao has continued to see a steady flow of militants from nearby Malaysia and Indonesia, and crackdowns in those countries could see increasing numbers of militants landing in the Philippines (Benar News, December 23, 2019). The state of emergency still allows for many of the same security measures, including enforcing curfews, but it could lead to a reduction in security efforts in areas deemed "secure." The threat now is that militant groups will quickly reintegrate themselves into these areas to kick off another wave of violence.
On the other hand, however, the government must be careful to avoid the misgivings it has perpetrated since 2017 and recalibrate its strategy to avoid prolonging the conflict in the region. Disdain toward the government and military is already high and continued military impunity after the lifting of martial law will only push residents, particularly youths, closer toward violence.
***
Turkey's Involvement in Libya Threatens Tunisian Stability
Brian M. Perkins
The conflict in Libya has affected the security and stability of neighboring countries since the fall of Gaddafi in 2011, and rising involvement by international actors has only served to complicate the matter. Turkey is one of the most recent entrants into the Libyan conflict and the country's increased involvement has already started to set Libya's neighboring country's on edge. Despite several other state actors already having a hand in the conflict, it appears that several countries in the region now view Turkey's involvement and attempts to use neighboring countries as launching off points as a step too far in the spiraling conflict.
Turkey struck a deal with the UN-recognized Government of National Accord (GNA) that is expected to see increased cooperation and the deployment of Turkish troops to hold off General Khalifa Haftar's LNA, as well as a maritime deal that effectively allows Turkey to block Greece, Egypt, Israel and the Greek Cyrpiot's EastMed project, which was initiated without consultation from Ankara.
The maritime agreement aside, Turkey's rising involvement in Libya is a gamble that pits the country against the Russia and UAE-backed LNA, and could easily see the conflict escalate and destabilize neighboring countries, particularly Tunisia. Tunisia's political and security environment remains fragile and is highly susceptible to developments in the Libyan conflict.
Tunisia has struggled with arms smuggling and the flow of Libyan refugees. Tunis fears Turkey's involvement will serve to escalate the conflict, causing a new surge of refugees to flow across its border into the already volatile governorates of Tataouine and Medenine. Tunisia increased security along its borders in late December following Turkey's Libya announcement and request for coordination with Tunis. Shortly after, on January 9, Tunisian authorities claimed they had seized a cache of Turkish-made weapons and cash near the border that was en route from Turkey to Libya (North Africa Post, January 9). Authorities have yet to reveal the identities or nationalities of those responsible.
Border security, arms smuggling, and the persistent threat of terrorism are not the only threats Tunisia faces regarding Turkey's involvement and potential escalation of the conflict. The Tunisian government still remains fragile and regularly faces unrest due to high poverty levels, lack of economic opportunities, and trade stifling border controls, among other issues. Protestors gathered in Tunis following President Erdogan's surprise visit, and rumors emerged that the government had agreed to cooperate with Turkey in Libya, which President Kais Saied has since attempted to dispel (Asharq Al-Awsat, December 29, 2019). Tunisia has attempted to remain neutral in the Libyan conflict, with the government recently announcing its refusal to allow Turkey to use Tunisian territory for its involvement in Libya (Middle East Monitor, January 8). This calculus, however, could eventually change and there is a chance that circumstances could force President Saied into some level of cooperation. For instance, the issue of arms smuggling is particularly sensitive, and there is an inherent risk that Turkish arms bound for Libya will wind up in the hands of radicalized Tunisians if the country does not agree to some level of logistical support or acquiescence. Any sort of cooperation with Turkey could lead to significant unrest around the country, further destabilizing the fragile democracy.
Rising international involvement in Libya, and Turkey's involvement in particular, poses significant challenges for Tunisia. The threats along the border are a double-edged sword as they necessitate tightening security measures, which in turn hampers cross-border trade and often prompts anti-government unrest from residents of the country's restive border regions. President Saied will face diplomatic pressure to cooperate with Turkey and risks covert violations within its borders if it does not. At the same time, outward cooperation with Turkey has the potential to cause significant unrest in the country as Tunisians, already frustrated with the country's economic and security environment, see involvement in Libya as detrimental to Tunisian society.