Briefs
Publication: Terrorism Monitor Volume: 19 Issue: 17
By: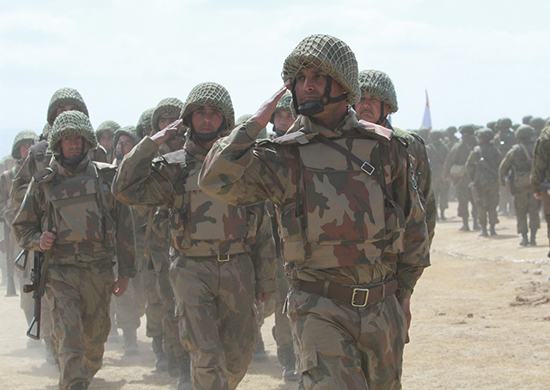 Anti-Taliban Resistance in Afghanistan's Panjshir Finds Support in Tajikistan
Jacob Zenn
On September 4, videos surfaced of Afghan Taliban forces reaching the Panjshir governor's office (Twitter/@hamimafghan, September 4). This appeared to be the death knell for the attempted Panjshir resistance to Taliban rule led by Amrullah Saleh and Ahmad Massoud, son of the legendary "Shir e Panjshir (Lion of Panjshir)," Ahmad Shah Massoud. Saleh was the vice president of Afghanistan under then-President Ashraf Ghani. After Ghani fled Afghanistan for the United Arab Emirates, Saleh had claimed that he himself was the constitutionally mandated President (The National [UAE], August 21).
Saleh also vowed that he would not become the type of rebel who leads from a villa in a faraway country, but that he would lead with the anti-Taliban rebels together in Panjshir (Hindustan Times, September 4). Despite this, reports emerged on September 4 that Saleh had fled Panjshir amid a siege by the Taliban in which internet and virtually communications had been cut, and reportedly arrived in Tajikistan on the same day (TASS, September 4). Saleh refuted those reports and claimed that he remained in "the [Panjshir] valley…leading the anti-Taliban resistance" (Twitter/@BBCYaldaHakim, September 4).
Ahmad Massoud, meanwhile, had announced before September 4 that there would be "no surrender" to the Taliban and that he led "thousands" of fighters in the National Resistance Front, which was a successor to the Northern Alliance that his father had once led. At the same time, he lamented that his fighters had not received weapons from international supporters before the Taliban takeover of Kabul (Dawn, August 26). As a result, Saleh's and Massoud's anti-Taliban resistance faced a significant uphill battle, especially with the Taliban having pilfered abundant modern weaponry from U.S. and Afghan military bases.
Given that Tajikistan had rebuffed exile in the country for Ashraf Ghani, who had bailed out on Afghanistan, but reportedly offered some form of safe haven to Saleh, one of the few lifelines to the anti-Taliban resistance would be Tajikistan. The country has also vowed not to recognize the Taliban's "oppressive" rule over Afghanistan and had supported Massoud's father's Northern Alliance more than 20 years ago. Notably, Tajikistan also condemned the Taliban's mistreatment of minorities and Afghan Tajiks in particular (WIO News, August 25).
Whether Tajikistan can actually provide a "humanitarian corridor" to the Panjshir or other anti-Taliban resistance movements will likely require approval from Russia and possibly support from the United States. Tajikistan could nevertheless justify its support to the anti-Taliban resistance based on its need to repel waves of refugees into Tajikistan, which it claims it cannot afford to host (RFE/RL, September 2). Support to the anti-Taliban resistance from Tajikistan or any other stronger countries would inevitably put those countries at odds with Pakistan, which has showed its support for the Taliban government. Pakistan's Inter-Services Intelligence chief, Lt General Faiz Hameed, arrived in Kabul to meet with the Taliban on September 4, just as Panjshir was reportedly falling to the Taliban (tribune.com.pk, September 4).
Tajikistan purchased weapons from Pakistan in June as part of broader "military cooperation" (Dawn, June 3). Any Tajikistani support to the anti-Taliban resistance could risk undermining its geopolitical relations with Pakistan. Nevertheless, if Saleh and Massoud cannot hold Panjshir, then any international diplomatic tensions between Tajikistan and Pakistan or other parties could be a non-issue. Tajikistan might, at most, only provide refuge to Saleh and Massoud if they resign to leading lives in exile from Taliban-ruled Afghanistan.
***
Did the Taliban's Conquests in Afghanistan Inspire Terrorism in the United States and New Zealand?
Jacob Zenn
On September 4, a Sri Lankan refugee in New Zealand, Ahamed Aathil Mohamed Samsudeen, stabbed five shoppers at a supermarket in Auckland. Although New Zealand Prime Minister Jacinda Ardern stated that the attacker had been watched 24/7 since 2016 after he was found buying knives and watching Islamic State propaganda videos, this attack managed to escape authorities' preventative measures. New Zealand authorities had even attempted to revoke his refugee status in 2018, but appeals led to delays and the attacker remained in the country (NZ Herald, September 4). Moreover, in 2017, he had reportedly attempted to leave New Zealand for Syria to fight with the Islamic State, but the authorities blocked his travel (DailyMirror Online, September 4).
At the same time, the authorities could not have done much more to stop the attack itself, considering that they followed Samsudeen to the supermarket. He arrived without any weapon, but took a knife off of the supermarket's shelf to conduct the stabbings (Daily Mail, September 4). There was also seemingly no motive for the attack's timing, except that it coincided with the period after the Taliban's conquest of Afghanistan. Samsudeen was deemed not to have mental health issues, which means this appears to have been an ideologically motivated attack (Stuff [New Zealand], September 5).
A similar attack occurred in the United States on August 29 when Imran Ali Rasheed killed his Lyft driver in Garland, Texas, and stole her car, then driving it to the nearby police headquarters to shoot police officers. Rasheed was killed in the resulting shoot-out (Fort Worth Star-Telegram, August 30). Like Samsudeen, Rasheed had been investigated by local authorities—in this case, the FBI—between 2010 and 2013 for supporting terrorist organizations, but had not been charged with a crime. (Facebook.com/Garland Police Department, August 30). In the immediate aftermath of Rasheed's shooting, the FBI did not find any evidence that he was "directed" by foreign terrorist groups, but did note that he was "inspired by the rhetoric" (Dfw.cbslocal.com, August 30).
These two attacks in New Zealand and Texas follow a similar pattern wherein attackers with records of supporting jihadist groups were investigated for their support of the groups, but ultimately never faced any charges. After years under watch without carrying out any attacks, they subsequently acted in the days after the Taliban's conquest of Afghanistan. While this could be a coincidence, it is possible that the Taliban's victories have inspired jihadist supporters enough that some who had little else to inspire themselves since Islamic State's downfall now have acquired newfound motivation.
Nevertheless, such "lone wolf" attack ironically run counter to the Taliban's professed disavowal of attacks against foreign targets. At the same time, al-Qaeda supporters have relished the Taliban's victory and U.S. withdrawal from Afghanistan (Euronews, August 19). It cannot be ignored that some al-Qaeda supporters will become incentivized to launch "lone wolf" attacks in the West that the Taliban itself might disavow, but al-Qaeda would not, under inspiration—but not direction—from the Taliban's successes.