Briefs
Publication: Terrorism Monitor Volume: 20 Issue: 20
By: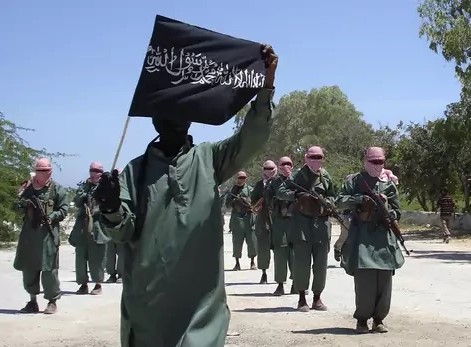 Somali Government Seeks to Stymie al-Shabaab Funding and Propaganda
Despite numerous efforts to counter financing to al-Shabaab on a global scale, on October 8, the Somali government demanded businesses in the country eliminate all funding to al-Shabaab or else risk having their business licenses revoked (garoweonline.com, October 16). This occurred just as the U.S Treasury Department sanctioned more than a dozen individuals in Somalia and Yemen, which it alleged were funding al-Shabaab activities in Somalia (wnyt.com, October 17). According to the Treasury Department, "in addition to being leaders within al-Shabaab, these facilitators have had direct contact with al-Shabaab" (treasury.gov, October 17).
The crackdown on al-Shabaab's finances coincides with a renewed Somali government effort to prevent media agencies from "propagating" al-Shabaab narratives (aljazeera.com, October 8). However, the nature of the new policy is so wide-reaching as to prohibit even reporting on al-Shabaab "terrorist acts" or the group's ideology. This nearly amounts to a blackout on reporting on the group generally, which could not only undermine non-kinetic efforts to understand and counter the group through, for example, countering violent extremist programs, but also could lead to misunderstandings about the group's actual threat level.
These policies to counter al-Shabaab financing and propaganda also both came after a major al-Shabaab attack on a military base in central Hiraan region, which was repelled, but reportedly led to the death of three soldiers (aa.com.tr, October 12). The attack on the military base occurred in response to a broader Somali army offensive against the group in an attempt to finally "defeat" them (allafrica.com, October 6). However, there have been few clear decisive operations in the offensive, but the main highlight has been the killing of al-Shabaab co-founder, Abdullahi Nadir, who was in line to replace al-Shabaab leader, Ahmed Diriye, if Diriye was ever killed (aljazeera.com, October 3). 
Another method taken by the Somali government to combat al-Shabaab was to bring Mukhtar Robow into the cabinet of Prime Minister Hamza Abdi Barre's  this year. Robow had been a longtime al-Shabaab spokesman and religion minister, but became disaffected by the group and defected to the government over the course of a several year-long process (garoweonline.com, June 20). Welcoming him and his expressly denouncing al-Shabaab sent a message to other al-Shabaab fighters that they can be reintegrated into society and government if they lay down their arms. Nevertheless, it does not appear that Robow's journey has inspired any significant numbers of al-Shabaab commanders to follow his path. 
As the Somali government expands to a more comprehensive approach to countering al-Shabaab, the African Union Transition Mission in Somalia (ATMIS) has also announced its commitment to open new joint operation centers (JOCs) in Somalia in coordination with the Somali security forces (SSFs) (theeastafrican.co.ke, October 11). This suggests that even though al-Shabaab is not on the brink of defeat, the Somalia government and army and international community are in the battle for the long haul. Any "sudden" withdrawal or compromise with the group, like what happened in Afghanistan with the U.S. and allied international forces and the Taliban, is not in the cards in Somalia.
*****
Islamic State in Greater Sahara Revives Operations from Northern Mali to Benin
Since the French military withdrawal from Mali in August, Islamic State in Greater Sahara (ISGS), which is formally known as Islamic State in Sahel Province, and the al-Qaeda-affiliated Group for Support of Islam and Muslims (JNIM) have intensified their attacks. ISGS, for its part, is focused on expanding its influence in northern Mali and extending attacks for the first time to areas of northern Benin, which are just across the border from Mali. The lack of air support to Malian troops, in particular, has been a noticeable result of the reduced French military presence and and has facilitated the revival of  ISGS at the operational revival (malijet.co, September 9). 
On the ground level, the ISGS penchant for massacres has been reflected in an increase in civilian deaths in northern Mali. For example, just as the last French troops were leaving Mali, ISGS attacked Menaka, which is near the border with Niger and Burkina Faso, and killed 17 Malian soldiers, while abducting an unspecified number of civilians (france24.com, September 8). Several days later, ISGS conducted an attack in Gao, also in northern Mali, killing at least 45 civilians. The group apparently was seeking revenge against the civilians for allying with the primarily Tuareg ethno-nationalist Movement for the Salvation of Azawad (MSA) militia (africanews.com, September 12).
It took ISGS only one month since the French withdrawal to increase attacks further south into Benin with an attack on the Karimama border post, although ISGS did not formally claim it (beninwebtv.com, October 16). Typical of ISGS, the attackers posted signs on schools in the area to warn that they would be attacked if they did not follow orders to close within 48 hours (Twitter.com/sumafaida, October 15). As early as 2020, ISGS had been warning schoolhouses with this same message and followed up by burning such schoolhouses and, in some cases, killing teachers or principals (reliefweb.int, April 14, 2020).
On October 12, ISGS was also prevented from carrying out another attack in Benin (quotidienlatempete.com, October 12). That attack attempt in Nouari led to eight ISGS deaths because a Beninese border patrol stumbled upon the ISGS cell while it was planning to detonate an explosive. The Beninese troops were already on alert because ISGS had claimed its first two ever attacks in Benin in September (garda.com, September 19). The first claim was an attack that killed four Beninese soldiers in Alfa Kawoura on July 1 and the second claim was an attack that killed two Beninese soldiers in a national park on July 2, with the latter verified through photographs released in Islamic State's al-Naba weekly newsletter.
ISGS, therefore, has been a major beneficiary of the French military withdrawal from Mali. Although JNIM is still the militarily superior group, ISGS is making a comeback in northern Mali and northern Benin. Besides these two theaters, the ongoing political turmoil in Burkina Faso in which a coup was thwarted could also provide ISGS with opportunities to revive there as well.