Bulgaria's "Overgas," a Russian Spy in Canada, and Gazprom
Publication: Eurasia Daily Monitor Volume: 6 Issue: 30
By: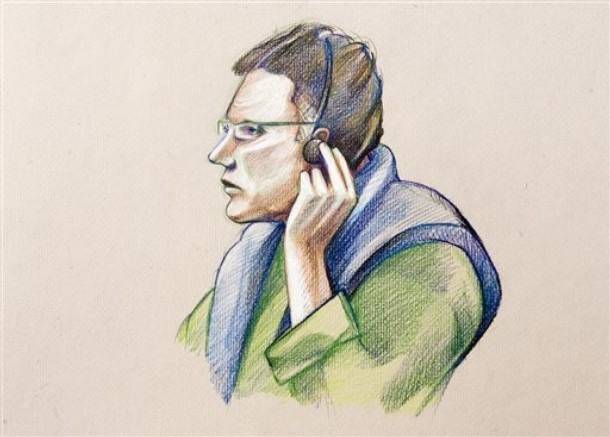 In February 2009, after the Ukrainian-Russian gas conflict ended and deliveries of gas were restored to Bulgaria, Bulgarian officials announced that they would once again seek to remove two middleman companies-Overgas, Inc., and Wintershall Erdgas Handelshaus Zug AG (WIEE)-from the gas supply chain between Russia and Bulgaria. They stated that henceforth they would deal only with Gazprom Export, a fully owned subsidiary of Gazprom headed by Gazprom Deputy CEO Alexander Medvedev (Moscow Times, February 4). Bulgaria has tried to end the role of the two middlemen twice before, but Medvedev has countered saying that the companies were not middlemen but suppliers (www.sofiaecho.com/2009/02/04/<wbr></wbr>668568_bulgargaz-seeks-<wbr></wbr>guarantees-for-russian-gas-<wbr></wbr>supplies).
Gazprom owns 50 percent of WIEE (www.wiee.ch/wieeinbulgaria.<wbr></wbr>html). The company first began delivering Russian gas to Bulgaria in 1997. Wintershall has been a close partner of Gazprom for many years, and in December 2008 the Order of Friendship of the Russian Federation was awarded to Reinier Zwitserloot, Chairman of the Board of Executive Directors of Wintershall, for his contributions to "German-Russian friendship" (www.wintershall.com/home.<wbr></wbr>html?L=0).
Overgas, Inc., however, is a more complex and opaque structure. According to the Overgas Annual Report for 2007, the last year available, Gazprom owns 0.49 percent of the company, Gazprom Export 49.51 percent, and the London-based Overgas Holdings, Ltd, 50 percent. The chairman of the board of Overgas, Inc., is Alexander Medvedev who, as noted above, is also the head of Gazprom Export, the company that technically sells Gazprom's gas to Overgas. Bulgarian law apparently does not regard this as a conflict of interest.
The Executive Director of Overgas, Inc., is Sasho Dontchev, a graduate of Moscow's Oil and Gas Institute, who, according to media reports, was largely responsible for making Overgas a leading Bulgarian domestic gas distributor.
Overgas Holdings, Ltd, now known as DDI Holdings, Ltd, the 50 percent owner of Overgas, Inc., was first registered in London in March 1999 under the name Energy Consultants, Ltd, according to the registration certificate. The sole director listed at that time was one Iavor Manoilov, a Sofia lawyer known for his involvement in the Bulgarian real estate business and currently the attorney for the Bulgarian real estate company Orange Estates. The Orange Estates website (www.orange-estates.net/en/<wbr></wbr>real-estates/agency-contacts), identifies Manoilov as being "in association with Tulloch and Company, London." Tulloch & Company also happen to be the company secretaries for Overgas's parent company, DDI Holdings, Ltd.
Why would Manoilov, a real estate lawyer with no apparent knowledge of the gas trade, become the director of a major gas holding company?
In May 2001, Sean Lee Hogan, a British subject residing in Limassol, Cyprus, was appointed director of Energy Consultants to succeed the previous director, another British subject, Simon Ashley Couldridge. According to UK company records, Hogan was possibly only a nominal director, since he was listed as the director of 70 different companies. Hogan was terminated in March 2004, according to a filing by Tulloch & Company.
UK company records indicate that in November 2001, shortly after becoming the director of Energy Consultants, Sean Lee Hogan replaced Simon Ashley Couldridge (his predecessor at Energy Consultants) as director of Emerging Markets Research & Consulting, Ltd, a company owned by Paul William Hampel.
Paul William Hampel is the name of a man arrested on November 14, 2006, at a Canadian airport on charges of being a Russian spy. Hampel has admitted through his lawyer "that he is not Paul William Hampel, that he is a Russian citizen, born on October 21, 1961, and that he has no legal status in Canada. He does not admit to being a spy" (AFP, December 4, 2006).
Could it be a mere coincidence that Sean Lee Hogan and Simon Ashley Couldridge were concurrently directors of Overgas's holding company and a company owned by a man arrested on charges of being a Russian Foreign Intelligence Service (SVR) agent?
Energy Consultants eventually changed its name to DDI Holdings, and Sasho Dontchev, the CEO of Overgas, was named in its March 2008 annual report as "Director 1" and Manoilov as "Director 2." The shareholders of DDI Holdings were listed as South Eastern European Energy, Limited, registered in Tortola, British Virgin Islands (BVI). Efforts to identify the names of the principles were futile due to BVI confidentiality laws.
The ultimate holding company of DDI Holdings, Ltd, is yet another company, DDI Management, JSC (Bulgaria), according to an Internet search report dated February 5, 2008. The Bulgarian Dnevnik reported on February 5 that the "London-based DDI Holdings Limited is the majority shareholder in the holding company with a 98.1 per cent stake. Executive director Sasho Dontchev has 0.37 per cent, and the rest is equally split between Nikolov Invest EAD and Ivan Todorov, according to the commercial register."
Why is this elaborate web of holding companies, BVI entities, and nominal directors being used by Overgas, Inc.? Is it to hide the identities of the ultimate beneficiaries? In many ways the Overgas scheme appears similar to other opaque intermediaries-RosUkrEnergo, Centrex, Gazprom Germania, and YugoRosGas-which were created by Gazprom over the past decade and in which Alexander Medvedev, a suspected former KGB agent, has played a key role while enjoying the Kremlin's full support in these ventures.
Bulgaria is widely believed to be the most corrupt country in the EU. "Other countries have the mafia," Atanas Atanasov, a member of the Bulgarian Parliament and a former counterintelligence chief told the International Herald Tribune on October 15, 2008, "In Bulgaria, the mafia has the country."