CAN NAZARBAYEV HELP KYRGYZSTAN ESCAPE MOSCOW'S PRESSURE?
Publication: Eurasia Daily Monitor Volume: 5 Issue: 170
By: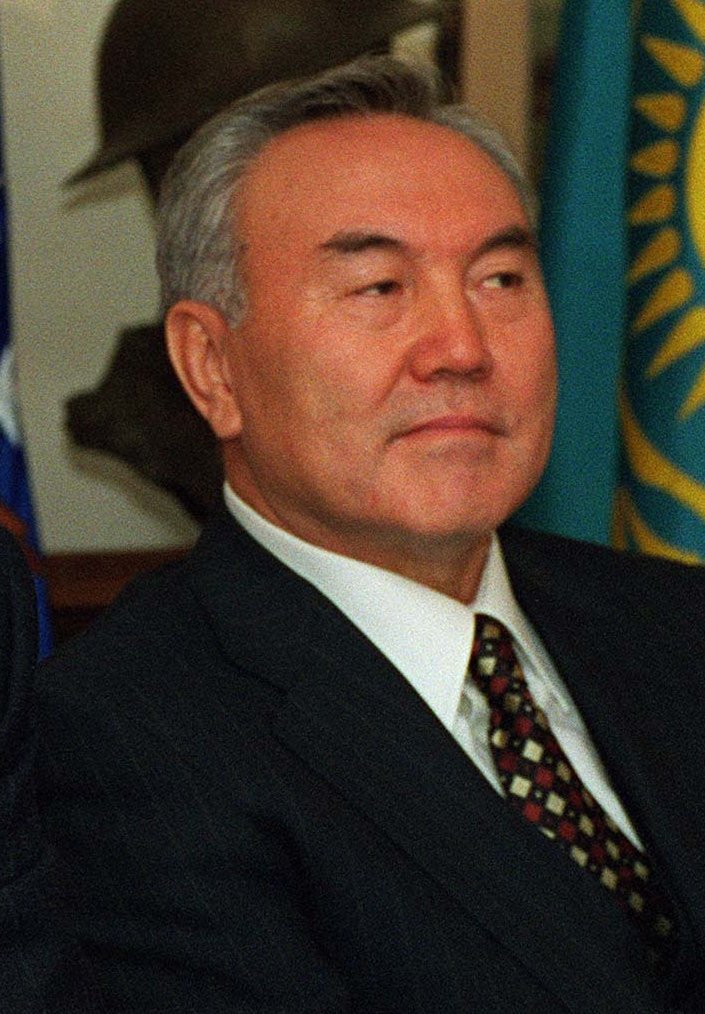 Kazakh President Nursultan Nazarbayev's reluctance to support Russia's recognition of South Ossetia and Abkhazia's independence at the Shanghai Cooperation Organization (SCO) summit in Dushanbe last week has clearly damaged the organization's internal cohesion, revealing cleavages between its strongest members–Russia and China. But Nazarbayev also gave hope to Kyrgyz President Kurmanbek Bakiyev and other Central Asian leaders to maintain a more balanced East-West policy in spite of Russian pressure.
The ruling elite of Kyrgyzstan, the present chair of the CIS, are nervous about the upcoming Collective Security Organization (CSO) summit scheduled for September 5 and the CIS on November 10, where Russia is expected to push further for support of its policies toward Georgia. Before the SCO summit in Dushanbe, Bakiyev was able to avoid expressing his opinion about Russia's military campaign in South Ossetia by going on vacation. Even in his summer residence at Lake Issyk-Kul, however, Bakiyev was instructed by Nazarbayev that the invasion of Georgia was a mistake (see EDM September 2).
However, after the SCO summit, some Kyrgyz experts believe that Nazarbayev will play a more crucial role in the upcoming CIS summit. According to Edil Baisalov, a Kyrgyz political leader in exile, "Kyrgyzstan must follow Nazarbayev's fairwater" to balance between Russia and the West. Baisalov notes, moreover, that some of Nazarbayev's regional initiatives were stalled by Russia before and the president is now showing his ambition to proceed as a sovereign leader. Nazarbayev is thus giving Bakiyev a unique opportunity, which he has to use carefully in order to escape Russian pressure. As the Dushanbe summit showed, Kazakhstan is also presenting a similar opportunity to other Central Asian states.
Previously, the Bakiyev government followed Russian directives in the international arena unconditionally, for instance, in voicing disapproval of Kosovo's independence or voting against Ukraine's WTO membership. But Bakiyev was also Nazarbayev's loyal follower by endorsing the Kazakh leader's Central Asia Union and numerous economic initiatives. As in Georgia, Kazakh investment in Kyrgyzstan increases every year. In the coming months Kazakhstan might become the major investor in Kyrgyzstan's hydro-energy sector.
Indeed, Kazakhstan's upcoming OSCE chairmanship in 2010 is a significant motive behind Nazarbayev's slap at Moscow's military campaign in South Ossetia. Kazakhstan adopted several significant reforms in the military sector in the run up to the OSCE chairmanship. A new defense minister, Danial Akhmetov, with a civilian background was appointed in January 2007; and Kazakhstan's third military doctrine adopted in April 2007 prioritizes strategic cooperation with NATO.
Although Kyrgyzstan's political and business elites cannot ignore Kazakhstan in international affairs, it might be exactly the military elites that will continue vehemently to support both the CIS and CSTO. Mostly it is the military brass that is supportive of Russian President Dmitry Medvedev's and Prime Minister Vladimir Putin's campaign in Georgia. Like the Russian leaders, they too believe in the righteousness of Russian politics and the West's desire to destabilize Russia through proxy wars in Georgia. Although Bakiyev refrained from making any statements in support of Russia or condemnation of the West, several military officials eagerly publicized their strong opinions.
Current Chief of the CSTO Joint Staff Colonel Askarbek Japarov has been an avid supporter of the CSTO activities, especially its annual military training exercises. Most career military officials like Japarov were educated in Russia and value their extensive network gained during their military education during or after the Soviet regime. Former Secretary of the Security Council Miroslav Niyazov also has criticized SCO for failing to establish an international balance in the Caucasus by supporting Russia (www.akipress.kg, August 29). Other military officials noted the SCO's ineffectiveness after depriving Russia of its support.
Furthermore, military officials with experience in the Soviet war in Afghanistan are inclined to compare Russia's military campaign in Georgia with Afghanistan. According to this view, Russia has to confront the West's proxy war in Georgia instigated to undermine its internal stability. Kyrgyz and Central Asian military officials, thus, might genuinely believe in the fact that the CIS and CSTO constitute today a final opportunity to restore justice in the Caucasus.
Following Georgia's exit from the CIS, the revision of the bloc's future will unavoidably be raised at the summits this week and in November. It would be mistaken to expect that the dynamics similar to the recent SCO summit will be replicated when the CIS and CSTO members meet. China's presence at the SCO makes it clear that the organization will never support separatism, but Russia is the major actor in the CIS and only Kazakhstan can stand against it.