Chechen Authorities Claim Suicide Bombing Cell Eliminated in Grozny
Publication: Eurasia Daily Monitor Volume: 6 Issue: 195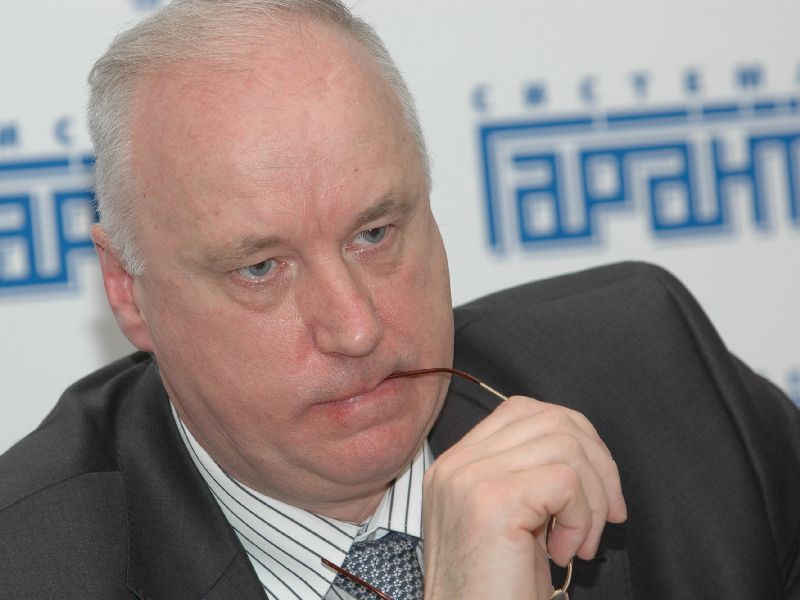 The head of the Investigative Committee of the Russian Prosecutor General's Office, Aleksandr Bastrykin, said yesterday (October 22) that the number of terrorist acts in the North Caucasus has increased by 57 percent this year. He told a meeting of the committee in St. Petersburg that 513 terrorist-related crimes have been committed in the North Caucasus since the beginning of 2009 and that the authorities have been unable to stabilize the situation even though the committee's best investigators are working in Ingushetia, Dagestan and North Ossetia (ITAR-TASS, October 22; www.ng.ru, October 23).
Bastrykin's analysis received some confirmation in Grozny yesterday (October 22), when five people, including a policeman and two militants, were killed during an operation by Chechen police targeting a group of militants who were holed up in a house in the Chechen capital. Chechen Interior Minister Ruslan Alkhanov, who was at the scene of the operation along with the Chechen President Ramzan Kadyrov, said that in addition to the two militants killed during the operation, there were also two women in the house "who blew themselves up." Alkhanov said that bomb-making components were found in the house that were similar to an explosive device detonated by a suicide bomber in Grozny's Oktyabrsky district on October 21, which, besides killing the bomber, wounded four policemen and a passerby (EDM, October 22). Alkhanov declared that the security operation in Grozny had destroyed "a mini-factory for the production of explosives" along with "a group trained to carry out a series of terrorist acts" (ITAR-TASS, October 22).
Likewise, Kadyrov declared that the "four militants" had planned to carry out suicide bombings and that the security operation had therefore helped to avert terrorist acts which could have caused "numerous civilian casualties" (Interfax, October 22).
A police source today (October 23) identified the two men and two women killed in yesterday's operation in Grozny as 22-year-old Idris Olkhazurov, 21-year-old Zelimkhan Batalov, 21-year-old Khava Khasaeva and 20-year-old Eva Gaisumova. The source told the Kavkazsky Uzel website that two "suicide belts" laden with explosives were found in their apartment along with two Kalashnikov assault rifles (www.kavkaz-uzel.ru, October 23).
Separately, Chechen law enforcement sources reported today that a rebel leader, Saidemi Khizriev, the so-called "emir of Gudermes," was killed after security forces blockaded him in a private home in Grozny's Oktyabrsky district and he opened fire on them. The sources claimed that Khizriev, who was wanted in connection with the bombing of two gas stations and an armed attack on a sports club in the city of Gudermes, had been planning an attempt on the life of Ramzan Kadyrov (www.newsru.com, October 23).
According to Kavkazsky Uzel, more than 20 rebels were killed in Chechnya during the first three weeks of October alone. However, the website noted that many local residents question how successful the recent counter-insurgency operations in the republic have actually been and believe that the authorities often display the bodies of people detained or kidnapped by security forces, and claim they were militants killed during special operations. The website cited an anonymous human rights activist working in Chechnya, who said that while Chechnya's interior ministry claimed that two militants were killed in a shootout with police in the village of Goiti in Chechnya's Urus-Martan district on October 22, local residents say there was no shootout and that the security forces simply shot two unarmed men and planted weapons next to their bodies. However, a Chechen interior ministry source flatly denied this, stating that policemen were also shot and wounded during the Goiti operation (www.kavkaz-uzel.ru, October 23).
In the village of Plievo in neighboring Ingushetia yesterday (October 22), unidentified gunmen shot and killed the owner of a store that sells alcohol. As Kavkazsky Uzel noted, such attacks are not uncommon in Ingushetia, where many people believe they are religiously motivated given that "the norms of Islam categorically forbid the sale and consumption of alcoholic drinks" (www.kavkaz-uzel.ru, October 23).
Meanwhile, the European Union's parliament has awarded its annual Sakharov prize for freedom of thought to the Memorial human rights group, whose Chechnya-based activist, Natalya Estemirova, was kidnapped in Grozny and found dead in neighboring Ingushetia on July 15. Earlier this month, a Moscow court ordered the head of Memorial, Oleg Orlov, to retract his accusation that Chechen President Ramzan Kadyrov was responsible for Estemirova's kidnapping and murder. The group is appealing the decision (Reuters, October 22).