Chechen Strongman Drives New Wedge Between Russia and Turkey
Publication: Eurasia Daily Monitor Volume: 18 Issue: 170
By: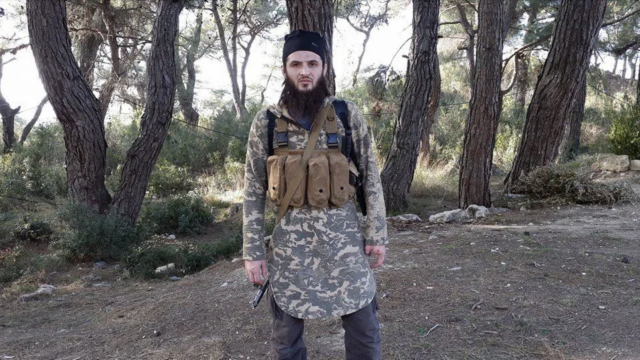 Like any other relationship, the partnership between Turkey and Russia has had its ups and downs, twists and turns. The downing by Turkey, in November 2015, of a Russian Sukhoi military jet predictably led to a cooling in relations (see EDM, December 3, 2015). Since then, the two countries have made a sustained effort to limit the damage (see EDM, June 30, 2016), with their leaders meeting regularly to discuss issues of mutual interest. Two recent events, however, may strain those ties once again.
For months now, Moscow has voiced its concern about sales of Turkish weaponry, especially unmanned aerial vehicles (UAV), to Ukraine. Ankara typically dismissed Russia's concerns (TASS, April 21, 2021; TRT World, October 31, 2021), maintaining that the "Turkish systems are no game-changer in any Russian-Ukrainian conflict" (Defense News, September, 29). But last month, after the Ukrainian military used a Turkish-made Bayraktar TB2 drone to strike a position controlled by Russia-backed separatists in the east of the country, Moscow issued a strong warning, clearly intended for Ankara that "the deliveries of such armaments to the Ukrainian military may potentially destabilize the situation at the engagement line" (TASS, October 27). Russia's propagandist-in-chief, Vladimir Solovyov, went even further, declaring that the strike constituted "the beginning of a war in Donbas" (YouTube, October 27)—in other words, Turkey had purportedly lit a match under the powder keg that is eastern Ukraine.
While Moscow may view Turkish arms sales to Ukraine as encroaching on its interests, the covert activities of Russian operatives in Turkey are likely to be interpreted by Ankara as a serious violation of its sovereignty. At the beginning of November, the National Intelligence Organization (MIT), Turkey's premier spy agency, announced (Daily Sabah, November 2) that four Russians, a Ukrainian and an Uzbek were arrested in Istanbul and Antalya the previous month on charges of "political and military espionage" (Hurriyet Daily News, October 20). The group was allegedly planning to assassinate at least two Chechen dissidents on the orders of Chechnya's leader, Ramzan Kadyrov. The MIT accused Russian State Duma (lower chamber of parliament) deputy Adam Delimkhanov, Kadyrov's closest associate, of organizing the operation. The agency also found that the alleged leader of the hit squad, Bislan Rasaev, "took orders from Kazbek Dukuzov," a businessman from Chechnya, who had earlier been implicated in a number of serious crimes, including the 2004 killing in Moscow of United States journalist Paul Klebnikov (see North Caucasus Weekly, November 23, 2005).
According to the MIT, the would-be assassins' primary target was "a Chechen dissident living in Turkey named 'Abdulhakim,' who had fought for the opposition in Syria against the Bashar [al-]Assad regime." Chechen sources on the ground deemed that the agency almost certainly meant Abdulhakim al-Shishani (a.k.a. Rustam Azhiyev), the commander of the Latakia-based Ajnad al-Kavkaz group. For the past several months, he has been seen frequently in Istanbul and become something of an informal leader of the anti-Kadyrov Chechen émigré community there.
Recent Chechen refugees arrived in Turkey in two main waves that closely paralleled the beginning of the First (1994–1996) and Second Chechen Wars (1999–2000). The exact number of the new arrivals in the country is not known, but estimates put the figure at around 1,500 (see North Caucasus Weekly, February 16, 2005; Al Jazeera, May 13, 2010). Most of this émigré community resides in or around Istanbul.
On September 6, al-Shishani became involved in a physical altercation with a former Chechen police officer, who sought to take up residence in Istanbul but was suspected by local Chechens of being a Kadyrov informer. The man was forced to denounce the Kadyrov regime on camera. The next day, the former law enforcement officer fled Turkey for Chechnya, whereupon he declared a blood feud against a number of Chechen families, including the Azhiyevs (Stav.aif.ru, September 15). The declaration of the blood feud was posted on several Chechen pro-government social media channels and was, almost certainly, approved, if not initiated by Chechnya's authorities.
Immediately after the apprehension of the six-man hit squad, Kadyrov unexpectedly showed up in Turkey (Instagram.com/groznytv, October 13). Local Chechen sources suspect his objective was to secure the release of the detainees. If that was, indeed, the purpose of the Chechen strongman's mission, he failed dismally. Kadyrov had to return to Chechnya shortly afterward; and three weeks later, he was identified by the Turkish authorities as the mastermind behind the abortive assassination.
That is bad news for Kadyrov, who has already been targeted by the United States and the European Union with asset freezes and visa bans. If Turkey, too, blacklists him, Kadyrov will find himself in near-total international isolation. But the development gives some hope to the scores of Chechens who have found refuge in Turkey over the past 20 years yet still live in fear of attacks by Russian agents.
Since 2008, there have been at least ten killings of Chechen field commanders, activists and separatist politicians on Turkish soil. The assassins have targeted not only Russian citizens but also Chechens born in Turkey who sympathized with the separatist cause (see EDM, June 6, 2013). Turkish public opinion and security officials blame those killings, few of which have been satisfactorily solved, on the Russian special services.
After several embarrassing failures, the Turkish authorities announced last month they are stepping up their counter-espionage efforts to ensure that Turkey remains "a safe haven for asylum-seekers and political dissidents targeted by the intelligence services of other countries" (Daily Sabah, October 26). Interestingly, all the recent MIT statements were first posted on English-language media platforms, such as the Daily Sabah website, apparently lest somebody misinterpret the agency's intentions. Turkey needs Russia's cooperation in several important spheres, such as Syrian Idlib, Crimea, the Armenian-Azerbaijani conflict, and purchases of Russian arms, including S-400 anti-aircraft missile systems. Public opinion, however, is strongly against Turkey becoming a playground for Russia's hit-men (or anyone else's for that matter). As for Turkey's Chechen community, it will undoubtedly be watching with bated breath whether the announced measures can finally put an end to Russia's killing spree on Turkish soil.