China's Espionage Against Taiwan (Part II): Chinese Intelligence Collectors
Publication: China Brief Volume: 14 Issue: 23
By: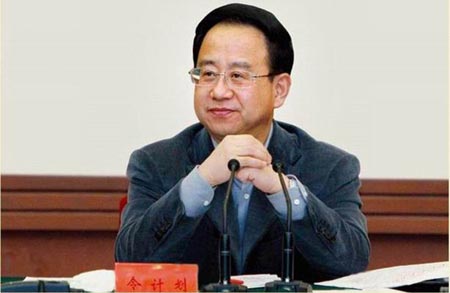 Chinese intelligence operations have long been understood in the West as somehow different than more familiar forms of espionage: inscrutable, undirected and largely run by amateurs. Like most modern states, China, however, has entrusted intelligence to professional organizations. This second installment on China's espionage against Taiwan explores the organizational landscape of Chinese intelligence with a focus on their relationship to Beijing's policymaking on Taiwan affairs. It provides four brief sketches of the Ministry of State Security, the Second Department of the People's Liberation Army (PLA) General Staff Department, the United Front Work Department and the Liaison Office of the PLA General Political Department. These institutions span the breadth of the Chinese state, the Chinese Communist Party (CCP) and the PLA, complicating efforts to neutralize Beijing's intelligence and united front work.
The Ministry of State Security (MSS)
Founded in the 1983, the MSS has long focused on Taiwan. The Ministry's first publicized successes dealt with breaking several Taiwanese espionage rings in the mainland during the 1980s (Xinhua, November 22, 1984; Xinhua, January 12, 1987). Although the MSS now manages 32 provincial-level departments and countless local-level bureaus, state security originally included the central ministry and a mere handful of provincial-level departments. Based on provincial leadership listings, some of the earliest departments included Shanghai, Fujian, Guangdong and Jiangsu—namely the ones with military units facing Taiwan. Moreover, the Minister of State Security has had a place on the Taiwan Affairs Leading Small Group since the 1980s; however, the minister did not gain a position on the Foreign Affairs Leading Small Group until the late 1990s. [1]
The MSS's Taiwan operations are run out of its 15th Bureau, which maintains a public face as the Institute of Taiwan Studies at the Chinese Academy of Social Sciences (Oriental Press [Hong Kong], December 13, 2013; The Straits Times, December 7, 2000). Yu Keli ran the bureau for years and was a familiar feature of China's Taiwan policy landscape, but he handed leadership over to successor Zhou Zhihuai earlier this year (China Academy of Social Sciences, May 26). The academic cover has allowed MSS officers to travel to Taiwan to exploit opportunities for exchanges and meetings as well as to play host to a wide variety of foreign visitors. This does not necessarily mean that anything nefarious or improper occurred, but rather that the MSS exploits the opportunity to go behind the headlines, press statements and policy papers to get the kind of background information only available through personal interactions.
Below the central level, each provincial-level unit and many localities have MSS departments that conduct intelligence and security operations. Their responsibilities extend from counterespionage to event security to investigations (China News Service, May 4; Guangdong Provincial Government, September 16, 2010; Caijing, July 24, 2009). Their externally focused operations, however, are more difficult to track. Public reporting on espionage cases often vaguely refers to MSS officials outside Beijing, local security officials or local government officials (Wen Wei Po [Hong Kong], September 22; Taipei Times, January 5, 2013). These officers are more likely to be from the local state security office rather than ministry headquarters, because they have responsibility for tracking and investigating the Taiwanese in their jurisdiction. Definitive answers, however, are hard to find.
Although the MSS's intelligence collection on dissidents, counterintelligence, technology and foreign policy is well-documented, the Taiwan cases demonstrate that State Security also targets military affairs—issues that might more properly be pursued by military intelligence. For example, Lo Ping—the Taiwanese businessman responsible for recruiting Military Intelligence Bureau officer Lo Chi-cheng—passed military-related information to MSS officers (China Post, November 3, 2010). The MSS also attempted to get Taiwanese missile defense and radar information in the Chou Tzu-li and Chen Hsiao-chiang case (Wen Wei Po [Hong Kong], September 22, 2014). At the very least, this suggests MSS reports are disseminated beyond the Party-state system to military intelligence, if not PLA decision-making bodies.
Second Department of the PLA General Staff Department (2PLA)
The 2PLA traces its lineage to the Chinese Civil War, when it was the Second Department of the Central Military Commission and played a key role in guiding Mao Zedong's columns on the Long March (Beijing Daily, July 6, 2011). Although most of the signals and electronic surveillance components now reside in the Third and Fourth Departments, 2PLA still manages some technical reconnaissance and controls part of the military's satellite-based collection. [2] In the realm of clandestine human agent operations, the 2PLA has been at the forefront, earning it the moniker of "China's CIA" in the Hong Kong media (Chien Shao, January 1, 2006). In the late 1990s, the 2PLA's superior performance against Taiwan reportedly led then-President Jiang Zemin to consider moving then-Assistant Chief of the PLA General Staff for intelligence and former 2PLA director Xiong Guangkai to take over the MSS, which had disappointed Jiang on its Taiwan intelligence collection (South China Morning Post, March 19, 1998).
Some of the 2PLA's clandestine agent operations are run out of five bureaus in Beijing, Shanghai, Guangzhou, Shenyang and Tianjin. Reportedly, the bureaus sometimes use unnamed, numbered municipal government offices as cover for their operations (Chien Shao, January 1, 2006). Even if Hong Kong media publications are notorious for their gossip, this point is supported from both a Chinese defector, Hao Fengjun, and Taiwan's recent espionage cases. In the Vice Admiral Ko Cheng-Sheng case, the admiral and his business associate, Shen Ping-kang, who had recruited Ko into the service of Chinese intelligence, worked with officials from the Shanghai City No. 7 Office (see China Brief, November 7; Taipei Times, October 3; Taipei Times, December 17, 2005). Several Shanghai offices appear to be used as cover organizations, and, while the No. 7 Office is more likely to be the Liaison Office of the PLA General Political Department, the Shanghai City No. 5 Office appears to be a 2PLA office, based on tracing personnel and office addresses.
The 2PLA appears to have been the Chinese intelligence service behind some of the biggest Chinese espionage cases in the news. When a Taiwanese court threw the book at the Taiwan Air Force Lieutenant Colonel Yuan Hsiao-feng and sentenced him to 12 life terms, 2PLA was the organization that recruited Yuan's former colleague Chen Wen-jen (Taipei Times, February 7, 2013). According to a knowledgeable security official, a 2PLA officer posted overseas under diplomatic cover was responsible for recruiting General Lo Hsien-che, the director of the army's communications and electronic information department, before the 2PLA officer covered as a businesswoman with legitimate Australian citizenship took over. [3] Finally, the 2PLA is believed to be behind the recruitment of Taiwanese-American businessman Kuo Tai-shen, who recruited two U.S. Department of Defense officials and may have been involved in collecting information on Taiwan (Washington Times, March 10, 2010; Financial Times, February 12, 2008).
CCP United Front Work Department (UFWD)
United front work (tongyi zhanxian) is China's name for influence operations designed to build and direct political power, both at home and abroad. As one Chinese book intended for practitioners put it, "United front work, broadly speaking, is directing different social and political forces […] to achieve specific common goals." [4] Among the four key missions of the UFWD is "opposing and containing 'Taiwan independence' and separatist forces and activities, achieve the complete unification of the motherland, [which] is related to the problem of realizing the great rejuvenation of the Chinese nation, and united front work serves as an important force for implementing the 'one country, two systems' policy." [5] Or, in Mao Zedong's immortal and oft-repeated words, the object of united front work is "to rally our true friends to attack our true enemies" (UFWD Website, October 1).
The Chinese Communist Party's (CCP) primary executor of this mission is the aptly-named United Front Work Department, which currently is led by the reportedly embattled Politburo member Ling Jihua, who under former Chinese president Hu Jintao served as the director of the CCP General Office (South China Morning Post, October 23). Like the MSS, the UFWD also has provincial and local branches that report to their respective Party committees, just as the UFWD reports to the Central Committee. At the center, the UFWD chief also sits on the Taiwan Affairs Leading Small Group, indicating the department's role in implementing, if not formulating, Chinese policy toward Taiwan. The department itself reports to the Central Committee and is overseen by Politburo Standing Committee member Yu Zhengsheng, who also chairs the Chinese People's Political Consultative Congress (CPPCC).
Known UFWD activities largely trace back to Chinese associations for promoting friendship and Chinese culture, both to Chinese and outsiders. Huangpu (Whampoa) Academy Alumni Association is one such group, and it has promoted a significant number of exchanges with retired Taiwanese military and intelligence personnel (China Brief, October 14, 2011). [6] At the association's celebration of the 90th anniversary of the Huangpu Military Academy earlier this year, CPPCC Chairman Yu and UWFD Director Ling presided. Yu exhorted the association to persist in upholding the major policies for Taiwan affairs (Xinhua, June 18). The association, however, has drawn more CCP luminaries, and it was one of the organizations that feted retired Taiwanese flag officers and Honorary Kuomintang Chairman Lien Chan—who also served as Taiwan's vice president under Lee Teng-hui and as Kuomintang chairman from 2000 to 2005—during his trip to China at the beginning of this year (CPPCC News, February 24). The UFWD also has been active inside Taiwan since the easing of cross-strait travel restrictions, with UFWD officials making almost 4,000 individual trips, including more than 900 in the first half of this year (Taipei Times, June 1; Liberty Times, June 1).
Although some UFWD activities and exchanges might simply be explained away as feel-good sessions, the persistent presence of retired Taiwanese officials as Chinese intelligence's key entry point into the island's sensitive institutions suggests that participation in such events warrants suspicion. According to the same Hong Kong article with corroborated information on the 2PLA, the UFWD is allowed to recruit Taiwanese as its agents just the same as its intelligence counterparts (Chien Shao, January 1, 2006). The department also appeared in the case involving Vice Admiral Ko Cheng-sheng, the former deputy commander of Taiwan's navy. As part of his intelligence relationship, Ko's handlers introduced him to UFWD officials, but it is not clear on whose behalf Ko tried to recruit several junior naval officers (Taipei Times, October 3).
Liaison Office of the PLA General Political Department (GPD/LO)
Another organization to surface in the Ko-Shen case was the PLA's General Political Department (GPD), which, among its many responsibilities, handles the military contribution to united front work (Taipei Times, October 3). This falls under the department's Liaison Office (GPD/LO), which evolved out of the Civil War-era GPD Enemy Work Department. [7] The GPD/LO's responsibilities, as defined by the Chinese People's Liberation Army Political Work Regulations description of liaison work (lianluo gongzuo), are the following: "Conducting enemy disintegration [and] rallying friendly military work" (jinxing wajie dijun, tuanjie youjun de gongzuo); "develop Taiwan work;" "investigate and research the situation of foreign militaries, enemy militaries, and national separatists inside and outside [China];" and "guide [Chinese] force's conduct of psychological warfare research and training." Perhaps unsurprisingly, the GPD/LO is known for its work on Taiwan, since the Kuomingtang (KMT) was the most consistent CCP adversary over the 20th Century (Chien Shao, January 1, 2006).
The strangest feature about the GPD/LO department is its personnel. This department is closely linked to the CCP's elite families, and its senior leadership has included the offspring of Deng Xiaoping and Marshal Ye Jianying. To the extent that the GPD/LO has been studied by researchers, they have suggested most officers are not career military officers like their 2PLA counterparts and often have a diverse set of experiences. The GPD/LO, thus, is like an army made of colonels and generals, and a survey of biographical profiles on Chinese wikis for GPD/LO bears this out (Chien Shao, January 1, 2006). [8] In combination with the office's connections to business and finance, the GPD/LO has surfaced periodically in corruption crackdowns—most recently, related to the follow-up on Xu Caihou (Mingjingbao, September 5; South China Seas Conversations, June 7, 2013).
Conclusions
This organizational mapping of Chinese intelligence collectors operating against Taiwan spans the whole of the Chinese Party-army-state. The lines of control run directly to the decision makers at the Central Military Commission, the Central Political and Legal Affairs Committee and the Chinese People's Political Consultative Congress, as well as the Taiwan Affairs Leading Small Group. This leaves little room to doubt China's Taiwan intelligence apparatus is executing established policy. Despite the cross-strait warming since Taiwan elected President Ma Ying-jeou in 2008, no noticeable change has taken place in Beijing's intelligence operations against Taiwan. China still searches for Taiwan's military vulnerabilities and develops united front work, as Part One of this series made clear (see China Brief, November 7).
The most important implication of the breadth of Chinese collectors is that it reduces the value for Taiwan and the United States of recruiting individuals within these organizations. This is not to say that these agents are not valuable and have not proven valuable (China Post, November 3, 2010). However, developing a sufficiently wide enough network within the CCP's security apparatus would be a difficult undertaking—arguably, something no intelligence service has ever achieved. This problem also is compounded by China's continuing interest in handling operations according to linear principles, also called "single line handling" (danxian lianxi). "Single line handling," an operational principle developed in the early days of CCP intelligence, means that only those operatives and managers with a direct interest in an operation are aware of what is taking place. Although this extreme compartmentalization was developed to protect CCP intelligence officers who were working within the KMT military and intelligence apparatus during the Civil War, anecdotal evidence suggests the principle remains active. For example, at least two MSS elements simultaneously were developing a U.S. analyst, who was then living in China, without being aware of the other's effort. The situation exploded after one group pitched the analyst, and the analyst informed the other MSS office, which had seniority, so the two state security elements finally became aware of other. [9] Similarly, a Chinese defector to the United States in 1985, based on the known cases prosecuted after his defection, revealed relatively few operations, despite being from a politically-connected family and previously serving as a deputy bureau director. [10]
For Taiwan, or any other country so targeted, the response to Beijing's efforts to collect intelligence and shape the political environment cannot be left to the security and intelligence agencies alone. Democratic countries in particular are hampered by the fact that suborning public debate generally falls under freedom of speech, making any government action difficult if not impossible unless an obvious line, such as cash for services, is crossed and discovered. Efforts to track and publicize China's activities and the organizations involved are the next obvious first steps, because only widespread awareness will bring tipoffs for the security services and greater scrutiny over interactions with Chinese intelligence and political warfare agencies.
Notes
Lu Ning, "The Central Leadership, Supraministry Coordinating Bodies, State Council Ministries, and Party Departments," in The Making of Chinese Foreign and Security Policy in the Era of Reform 1978–2000, ed. David Lampton (Stanford, CA: Stanford University Press, 2001), pp. 50, 414.
Ian M. Easton and L.C. Russell Hsiao, The Chinese People's Liberation Army's Unmanned Aerial Vehicle Project: Organizational Capacities and Operational Capabilities, Project 2049 Occasional Paper, March 11, 2013, p. 2.
Author's Interview, September 2012.
Zhuang Congsheng, chief ed., Tongyi zhanxian zhishi shouce [United Front Knowledge Manual], 2nd Ed. (Beijing: Huawen chubenshe, 2006), p. 4.
Ibid., p. 5.
The Huangpu (Whampoa) Military Academy was the Soviet-sponsored Kuomintang professional military training school (1924–1926), which also served as a training ground for many future PLA officers, including Chen Geng and Lin Biao. Zhou Enlai, later premier and the first chief of CCP intelligence, served as director of the academy's political department.
For the most complete history available, see, Mark Stokes and L.C. Russell Hsiao, The People's Liberation Army General Political Department: Political Warfare with Chinese Characteristics, Project 2049 Institute, October 14, 2013.
Ibid., p. 20.
Author's Interview, June 2012.
Nicholas Eftimiades, Chinese Intelligence Operations (Annapolis, MD: Naval Institute Press, 1994), p. 34.