China's Inroads into East Timor
Publication: China Brief Volume: 9 Issue: 6
By: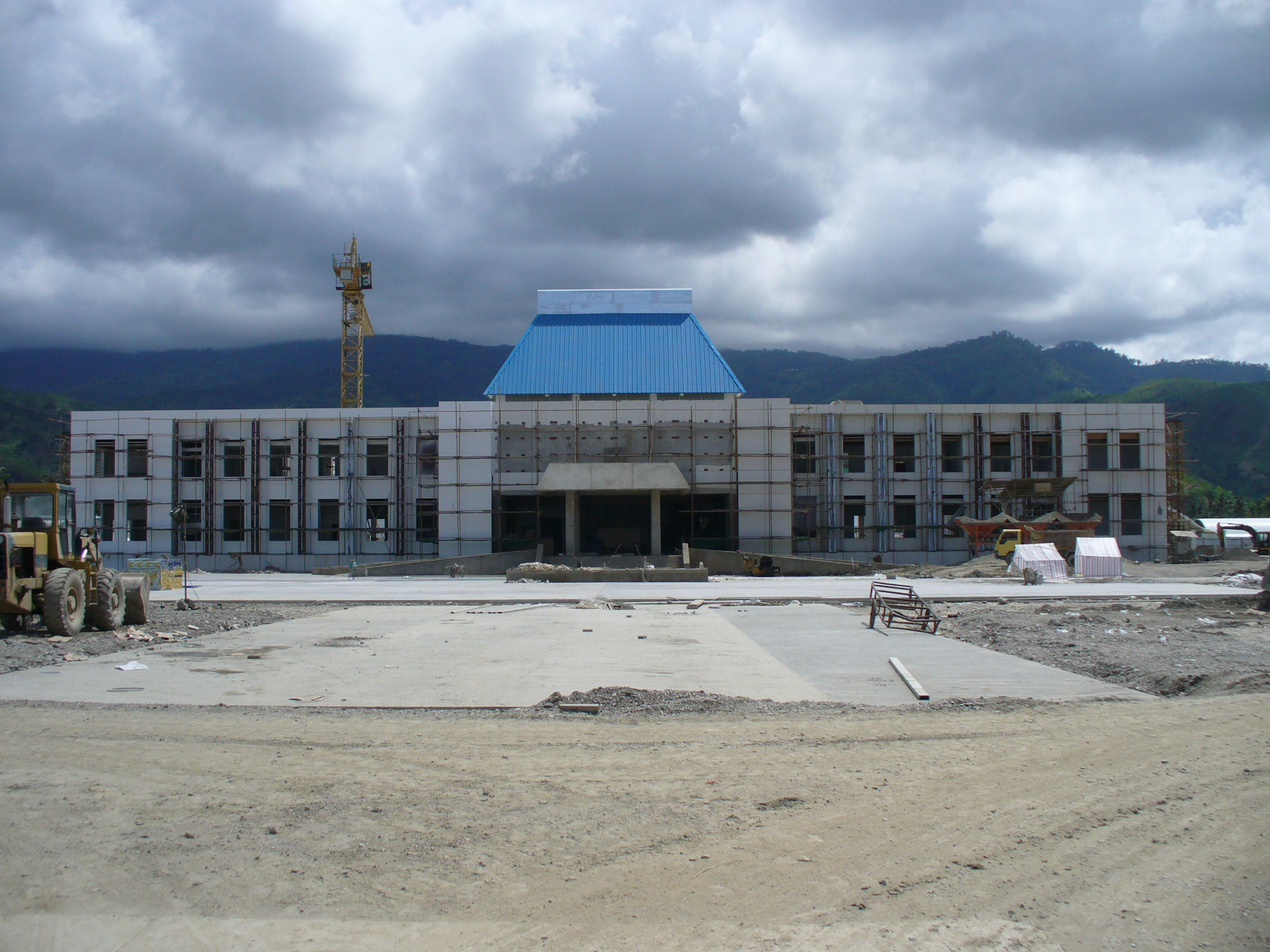 China was the first country to establish diplomatic relations with the Democratic Republic of Timor-Leste—more commonly referred to as East Timor—when it gained formal independence on May 20, 2002 (China Brief, July 5, 2006). Since that time China has expanded its economic interests in East Timor and raised its political profile. The PRC's role in East Timor, however, should not be overstated: Chinese aid to the impoverished nation is dwarfed by that from major donors including the European Union, United Nations, Australia, Japan, and Portugal, and East Timor's immediate neighbor and former occupier Indonesia figures much larger than China in Dili's foreign policy. Moreover, recent government projects involving PRC companies have generated intense controversy in East Timor's political arena and underscored the negative impact that Chinese-style assistance can have on the development of good governance and environmental protection in less developed countries of Southeast Asia.
China's Rising Profile
The majority of PRC aid to East Timor over the past seven years has been devoted to the construction of key government buildings in Dili, giving China maximum exposure for a relatively low outlay. In early 2008 China handed over the Ministry of Foreign Affairs building, a large office complex built at a cost of $7 million. Several miles away, construction of the presidential palace is nearing completion, also paid for with $6 million in Chinese aid. China's next major aid project will be a $6 million office complex to house the Ministry of Defense and Security and headquarters for the Timor-Leste Defense Force (Forcas Defesa Timor Lorosae, F-FDTL).
In addition to financing the construction of government buildings, however, China has also provided aid to help improve East Timor's weak human resources. Since 2002, more than 400 East Timorese civil servants and technical personnel have undertaken various training courses in the PRC, including in public administration, economic planning, tourism, health, construction, and technology. The Chinese government has also made available a number of university scholarships for East Timorese. Two areas of Chinese support that have been particularly useful have been public health and agriculture. Since 2004, China has dispatched two batches of resident medical teams to the country, comprising more than 20 doctors. The PRC has also launched a hybrid rice plantation project to assist East Timorese farmers to increase rice output to ameliorate chronic food shortages. Western diplomats complain, however, that China seldom coordinates its aid projects with other countries or with the UN [1].
Since independence East Timor has been subject to periodic bursts of political instability and violence, most seriously in 2006 when divisions within the armed forces drove the country to the brink of civil war and in February 2008 when assassination attempts were made against President José Ramos Horta and Prime Minister Xanana Gusmão, which spurred concerns that East Timor was dangerously on the brink of becoming a failed state. Yet, throughout these periods of instability the PRC continued to express confidence in East Timor's economic prospects, earning it kudos from the government [2]. Since February 2008 the political situation has stabilized and the economy has demonstrated respectable growth rates of 8-10 percent; China has been well-placed to take advantage of that growth. The value of two-way trade has expanded from $1.7 million in 2005 to $9.4 million in 2008, making China the country's fourth largest trade partner after Indonesia ($91.8 million), Singapore ($48.8 million), and Australia ($33.7 million) [3]. Recent years have witnessed an influx of PRC nationals into East Timor in search of economic opportunities. There are an estimated 1,000-3,000 PRC nationals in East Timor making them one of the largest foreign communities in the country [4]. The majority of Chinese working in East Timor are engaged in the restaurant trade or street hawking, many without valid work permits. The government has turned a blind eye to illegal Chinese workers as they have helped grease the wheels of economic growth, particularly in the countryside.
As the economic outlook for the country improves the government will invite tenders for a number of large infrastructure projects in 2009, including a major expansion of the airport, new roads, dams and port facilities [5]. Chinese construction companies are expected to bid for several of these projects, but will likely face stiff competition from their counterparts in South Korea, Malaysia and Indonesia.
Energy Resources
One of China's primary interests in East Timor is to gain access to the country's oil and gas reserves. So far, however, it has made little headway, underlining the limits of Beijing's influence in Dili. In 2005 state-owned energy company PetroChina conducted a $1.6 million seismic study to assess the extent of East Timor's onshore reserves. At the conclusion of the survey PetroChina failed to secure exclusive extraction rights from the China-friendly government of then Prime Minister Mari Alkatiri [6]. The project has failed to advance since then.
The bigger prize for China would be access to East Timor's liquefied natural gas (LNG). In 2005 East Timor and Australia shelved their maritime boundary claims in the Timor Sea and agreed to evenly split royalties from the Greater Sunrise gas field, estimated to contain 8.3 trillion cubic feet of natural gas and 300 million barrels of crude oil, and predicted to generate billions of dollars in revenue for East Timor over its life time [7]. Before production can begin, however, Dili and Woodside Petroleum, the main Australian player in the project, must reach agreement on where the LNG is to be processed. Three options are currently on the table: the first is to pipe the LNG to a processing facility in Darwin, Australia; the second is to build a floating processing facility in the field; and the third is to pipe the gas to East Timor. Woodside is said to favor the first option, but the government of East Timor has championed the third option so as to create jobs and boost the local economy. Dili has contracted the Malaysian energy company Petronas to conduct a viability study into a pipeline to East Timor and the initial findings are reportedly promising [8]. There have been suggestions that if this third option gets the green light, China's state-owned energy companies might bid to build the pipeline with an eye to purchasing the bulk of the LNG. South Korea and Thailand have also expressed a keen interest in buying LNG from East Timor, though their enthusiasm may have waned due to the global financial crisis and falling energy prices. Beijing, hedging a rise in the price of hydrocarbons once the inevitable economic recovery gets underway, is likely to take a more long-term view.
Chinese Military Aid
East Timor's armed forces, the F-FDTL, is a small force of 1,200 personnel that has been riven by political and regional rivalries, suffered from poor discipline and morale, and lacks modern equipment. Since independence the bulk of military assistance to the F-FDTL has come from Australia, Portugal, the United States, and Brazil. China has played a relatively minor supporting role, providing $1 million worth of equipment including tents, uniforms, and transport vehicles. In addition, China has spent $6 million on accommodation buildings for F-FDTL officers. According to its embassy in Dili, the PRC has provided training slots for 20 East Timorese military personnel since 2002 [9]. In its first major defense contract with the PRC, in 2007 East Timor purchased eight Chinese-built jeeps mounted with machine guns.
Last year, however, China positioned itself to play a much more prominent role in the development of the F-FDTL. In April, the East Timorese government signed a $25 million contract with Poly Technologies, a subsidiary of China Poly Group—a defense company with close links to the PLA—for two coastal patrol vessels. The vessels will be modified versions of the Type-62 Shanghai-class patrol boat, which was designed in the 1960s: 43 meters long, displacing 175 tons and armed with two 30-mm cannons. The contract also includes training for 30-40 F-FDTL personnel in China and the construction of a small landing dock on the south coast.
The purchase of the patrol boats has generated controversy in East Timor. The main criticism concerns the lack of transparency surrounding the deal: an open tender process was not conducted and the decision to buy the boats was seemingly a unilateral one made by Prime Minister Gusmão. Despite calls from opposition politicians and NGOs the government has refused to make public copies of the contract with Poly Technologies.
The suitability of the vessels has also been called into question. Although the government has rationalized the acquisition on the grounds that the country needs an expanded naval force to deal with problems such as illegal fishing, the Shanghai-class boats are not designed to deploy far from homeport and are ill suited for the tropical and rough conditions common in the Timor Sea. Accordingly, when the vessels are delivered at the end of 2009 they will likely add little to East Timor's defense capabilities.
The contract for the Chinese patrol boats has also been questioned by one of Dili's main security partners. The acquisition of a light naval force was recommended in Força 2020, East Timor's ambitious 2006 defense white paper [10]. When the report was made public, Australia's then Foreign Minister Alexander Downer criticized it as "completely unrealistic" for East Timor's defense needs [11]. Notwithstanding Canberra's lack of support, it is clear that the government is continuing to use Força 2020 as a blueprint for the development of the F-FDTL. The Prime Minister's decision to buy the two patrol boats from China can be seen in part as sending a message to Australia—East Timor's well-meaning but often overbearing neighbor—that Dili has other options when it comes to choosing its defense partners.
China to Electrify the Nation
Even more potentially explosive than the patrol boats has been China's proposed participation in a major national electrification project. Power outages are a common occurrence in Dili, and outside the capital most East Timorese have no access to electricity. To provide for current and future energy needs East Timor had been exploring the use of clean and renewable energy sources such as hydroelectric, biogas and wind. In October 2008, however, the government made a complete U-turn on this initiative when it awarded a contract to the Chinese Nuclear Industry 22nd Construction Company (CNI22) for two heavy oil power plants and a national power grid.
Opposition politicians and environmental groups have castigated the government's decision on the grounds of transparency, environmental impact, quality and even constitutionality [12]. First, the period in which companies were invited to bid for the project was unusually short at three weeks, leading to accusations that the government already had a favored contractor. As was the case in the Chinese patrol boats, the government has refused to publish details of the contract. Second, the two power plants are more than 20 years old and burn heavy fuel oil, which releases sulfur, carbon dioxide and other pollutants into the atmosphere. Moreover, critics claim that use of this kind of oil is not cost effective because it is not produced in East Timor and will have to be imported from overseas. Third, the tender called for the completion of the project within one year, raising issues of quality control. Fourth, the project is budgeted to cost $375 million to be paid over a four year period. To fund this and other infrastructure projects the government has proposed a $681 million budget for 2009, which will necessitate the withdrawal of $590 million from the country's Petroleum Fund, $181.2 million above what the government is allowed to withdraw. The Petroleum Fund is essentially a sovereign wealth fund that is designed to prevent the government from squandering or misappropriating revenue generated from energy resources (only a small percentage of the fund can be used for public spending each year) and to provide financial security for future generations of East Timorese—at the end of 2008 it contained $4.4 billion [PM's speech January 2009, see endnote 13]. In November 2008 the Court of Appeal ruled in favor of a group of opposition Members of Parliament who had challenged the budget on constitutional grounds [13]. The government, however, brushed aside the ruling and in his January 2009 address to parliament on the budget Prime Minister Gusmão reaffirmed his government's resolve to press ahead with the power plants [14]. As a result, China has quickly found itself at the center of East Timor's most controversial political issue. On March 17, President Ramos Horta told parliament that he shared many of the concerns that have been raised about the contract and called for the establishment of an independent body to conduct an environmental impact and technological assessment of the power plant project (WAtoday.com.au, March 18).
Since East Timor gained independence in 2002, China has established itself as an important player in the nation's foreign and economic affairs. Yet its role has been magnified, particularly when compared to Australia, Portugal, Indonesia, and the United Nations. Moreover, wasteful and environmentally unsound projects such as the patrol boats and power stations may tarnish China's image in the fledgling republic. Whether this will be detrimental to China's long-term interests in East Timor, however, remains to be seen.
Notes
1. Interviews with Western diplomats, Dili, December 2008.
2. See Loro Horta, "Timor-Leste and China: The Dragon's Newest Friend", RSIS Commentaries, September 27, 2007 < https://www3.ntu.edu.sg/rsis/publications/Perspective/RSIS0972007.pdf>
3. Timor-Leste National Statistics Office < https://dne.mof.gov.tl>
4. Interview with East Timor government official, Dili, December 2008.
5. Ibid.
6. Ibid.
7. Jesse Wright, "Risky pipedreams for East Timor," Asia Times Online, May 31, 2008.
8. "East Timor says optimistic on site of LNG plant," Reuters, March 4, 2009.
9. Information provided by PRC Embassy, Dili, December 2008.
10. See < https://www.locjkt.or.id/Timor_E/pdf/Forca202007.pdf>
11. Mark Dodd, "E Timor military blueprint unrealistic: Downer", The Australian, June 8, 2007.
12. See < https://www.laohamutuk.org/Oil/Power/08PowerPlant.htm>
13. "East Timor court rules against PM", BBC News, November 13, 2008.
14. See < https://www.laohamutuk.org/econ/OGE09/PM-OGE09-14Jan09En.pdf>