China's Role in the Modernization of Malawi's Agriculture Sector
Publication: China Brief Volume: 23 Issue: 10
By: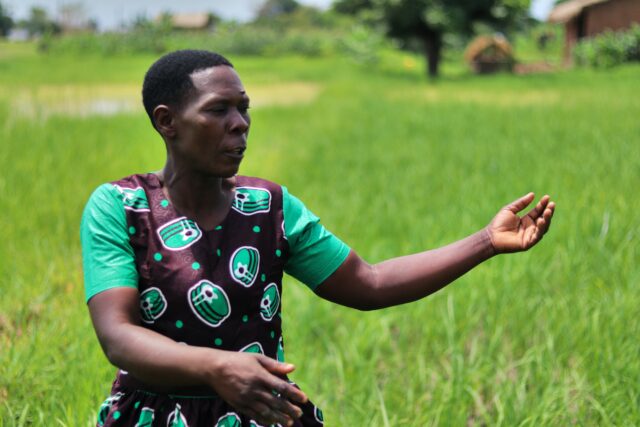 China has assumed a key role in the modernization of Malawi's agriculture sector, which has made recent progress in enabling smallholder farmers to produce higher crop yields. The introduction of agricultural technologies used in vegetable, fruit, maize and rice production through the China Aid Project for Agricultural Technical Cooperation has not only created employment opportunities for the local population, but has also strengthened the economic situation of small farmers in Malawi. In February, at the opening of a training for senior agricultural workers, the Embassy of the People's Republic of China (PRC) in Malawi pledged increased support for the development of the country's agricultural sector "under the framework of the Belt and Road Initiative, the Forum on China-Africa Cooperation (FOCAC), and the Global Development Initiative" (Xinhua, February 17).
The creation of the FOCAC coincided with the new strategy of the Chinese government in the 2000s, when Beijing sought to utilize development assistance, particularly in the agricultural sector, in order to strengthen overall Sino-African relations. At that time, many African countries were desperately looking for technical assistance in order to achieve a high level of agricultural growth and to solve their persistent food insecurity problems. [1] Malawi is one of the countries on the continent that has suffered longtime food insecurity, where PRC agricultural aid and training has benefited many smallholder farmers, who have expressed their appreciation for the assistance rendered.
While some farmers and extension workers express satisfaction with China's support for Malawi's agricultural modernization efforts, others are worried about the impacts of climate change, which threaten the full adoption of the technologies offered by the PRC. Already an estimated 3.8 million people, about 20 percent of the country's population, are facing a food crisis due to drought and floods that hit the country during the last growing season (World Bank, April 7). But China's technologies aim to mitigate climate change impacts through simple, low-cost, and innovative farming technologies, such as furrow and bucket irrigation.
The Impact of PRC-led Agricultural Development and Training Programs in Malawi
China and Malawi have two agricultural cooperation projects: the China-Malawi Agricultural Technological Farm, located in Lilongwe, Malawi's capital, at the University of Agriculture and Natural Resources (Luanar) and the China-Malawi Agricultural Technology Demonstration Center, located in Salima district in the country's central region (China Daily, January 26, 2018). The farm and the demonstration centers are run by Chinese companies such as China Gansu Limited in Lilongwe and China Qingdao Ruichang Technology Company in Salima.
"The support that smallholder farmers get from the Chinese is improving food security both at [the] national and household levels. Several farmers are growing hybrid crops such as rice and fruits, which are fast maturing and can withstand droughts," said Augustus Chimwala, an agricultural extension worker in the area. [2] Chimwala, who works with the Ministry of Agriculture and is based in the Salima district, explained that yield production has improved with the new technologies that the Chinese experts have brought to the country.
Other new farming activities introduced through cooperation programs with PRC, include the construction of canals for irrigation, greenhouses, soil testing with its equipment, construction of new laboratories for soil testing, among others, and tractors to be used in the farms. They have also brought in new varieties of mangoes, paw paws, cassava, beans, sweet potatoes and soy beans, among other crops.
Salima farmers and agriculture staff are also using the Chinese-built Agricultural Demonstration Center to train smallholder farmers. "They are also training extension workers at the Center. A number of farmers and agriculture staff have been trained from the Agricultural Technology Demonstration Centre," explained Chimwala, adding that the skills and knowledge gained have been imparted to other farmers and staff that have not had the chance to be trained.
Chimwala also noted that the Center has now been handed over to the Government of Malawi, "and the Chinese are currently concentrating on cotton farming." China is running a cotton ginnery in Salima where cotton farmers sell their cotton after harvest. In the Balaka district in the southern region of the country the Chinese are running another cotton company.
China has also been training Malawians at Chinese universities where they graduate with Master's and PhD degrees. They are also training Malawians locally. "The capacity building that China has been providing to Malawi's agricultural personnel in a number of areas shows the kind of commitment China has to help modernize the agriculture sector and improve Malawi's food security," said Tamani Nkhono, an agriculture expert. [3]
Nkhono observed that China has constructed several irrigation projects in the country, which have boosted food security. "They have also brought in tractors and have made an improvement in different agriculture value chains. You can see that the agriculture sector in Malawi has been modernized. All this is because of the China-Malawi cooperation," he contended. Nkhono further added that China has also improved the production of cash crops such as cotton, where they are helping farmers "earn a lot of income through cotton sales." "China has not only helped Malawi in agriculture sector but in other areas as well such as health," he said.
John Snopa from Traditional Authority Ndindi in Salima district stated that he was happy with the training he received from the Chinese. [4] "I was one of the farmers from Salima district who was trained in irrigation and rice growing. With the training and demonstrations that we were having from the Center I am now able to produce over 70 bags of maize of 50 kilograms from one hectare of land. This was not possible before the coming in of the Chinese here," he said.
Sophiya Msowoya is a rice farmer based in Karonga in the northern region of the country. She noted that hybrid rice is fast maturing and is "good for a district like Karonga, which experiences drought most of the time." [5] Msowoya added that "We work with a number of extension workers. The knowledge and skills they impart on us have helped a lot in the production of our rice yields."
Under the China Aid Agricultural Technical Farm Project, China has furnished $3 million in 2019 to facilitate the expansion of the use of modern farming and agricultural technology in order to improve productivity among smallholder farmers in the country (Nyasa Times, October 1, 2019). Enock Mthepheya, former farm manager at the state-run Malawi-China Agricultural Technical Cooperation Farm, said the cooperation between China and Malawi is bearing fruit. He noted that a number of Malawians had been trained in Chinese universities and colleges, which he said has significantly improved agricultural production. [6]
At the farm, China has renovated the existing irrigation facility with the installation of new pumps and pipes, among other equipment. The 500-square-meter farm has 48 plots and three greenhouses. The Chinese have also constructed a hostel and classrooms at the farm. All these are meant for training purposes. "Smallholder farmers, agriculture staff, and students from the university are trained at the farm," said Mthepheya, who 2016 went to China for an agricultural training program. He said the Chinese assistance in the agriculture sector is enormous and has benefited hundreds, "if not thousands, of Malawians."
Looking to the Future
Mthepheya said the Chinese government is committed to helping Malawi in the agriculture sector for years to come. He said the aim is to help modernize the sector by providing modern agricultural technologies that increase yields, create jobs and empower farmers economically.
The Chinese Embassy in Lilongwe recently committed to providing further, future assistance to Malawi in  its efforts to modernize the agricultural and other sectors. A Counsellor with the PRC Embassy, Zhang Chunfa, pledged that Chinese experts will train agricultural extension workers in rice production (Xinhua, February 17).
Rice and maize are key food crops in Malawi that are cultivated by many farmers. The training of extension workers in rice production technologies occurs as Malawi is battling the impact of climate change and such technologies are seen as a stepping stone in dealing with the problem. Alfred Mwenifumbo, Controller of Agricultural Extension and Technical Services in Malawi, described Chinese expertise as "crucial" to addressing these challenges (Xinhua, February 17).
Continuing Challenges
Climate change is one of the biggest challenges that Malawian smallholder farmers are facing as it poses a significant threat to their food security. However, effective irrigation can help mitigate some of the negative impacts of climate change on farmers. Donia Mkolonga, a Karonga district rice farmer, said drought affects rice production. She said many smallholder farmers have failed to harvest enough crops because of extreme weather conditions. [7] Mkolonga explained that "what we do when it is dry is we use water pumps to irrigate our crops. But sometimes, when the heat is severe, we also lack even the water to irrigate our crops. Drought is a serious threat to our rice farming," she said.
Mthepheya said the other challenge China-Malawi Agricultural Technical Cooperation faces is that China sends to Malawi technical expertise already available in the country. "It sometimes happens that China sends experts in an area that we already have experts in here. This is a problem because we already have the expertise in the area, and we may not need the Chinese expertise," he said. He also explained that some of the varieties China brought into the country, such as cereal, were incompatible with the local soils.
The other challenge is that these irrigation schemes use electric pumps to pump water into tanks. This is expensive, and Malawi has an erratic power supply that affects farming. "The use of solar or wind power to pump water would be an ideal solution to the problem," said Mthepheya. The agriculture sector in Malawi needs this sort of innovation with the growing threats from climate change and the increasing use of manual methods of farming, the country's food security is under threat.
Conclusion
Over 80 percent of Malawi's population lives in rural areas, with three-quarters of people employed in farming. For the country to move out of poverty, it requires knowledge and skills, which China can provide. If such assistance can be adequately put into practice, Malawi should remain one of Africa's bread baskets.
Raphael Mweninguwe is a freelance journalist with over 10 years journalism experience and is based in Lilongwe, Malawi. He is a 2022 International Center for Journalist (ICFJ) Fellow and covers a number of sectors such as health, agriculture, environment, climate change, the economy and politics. He has won several international media awards including the UN, World Bank, SADC, and Siemens media awards. He holds a postgraduate certificate in Media Studies from the University of Oslo and the MA degree in Diplomacy and International Relations from the Africa University of Diplomacy, Counseling and International Relations majoring in International Law. 
Notes
[1] See Ndoricimpa Siméon, et al, "China's agricultural assistance efficiency to Africa: Two decades of Forum for China-Africa Cooperation creation," Journal of Agriculture and Food Research, Volume 9, September 2022.

[2] Author's interview with Augustus Chimwala, Salima, Malawi, May 2.
[3] Author's interview with Tamani Nkhono, Lilongwe, Malawi, May 3.
[4] Author's interview with John Snopa, Salima, April 29.
[5] Author's interview with Sophiya Msowoya, Karonga, Malawi, April 30.
[6] Author's interview with Enock Mthepheya, Lilongwe, May 1.
[7] Author's interview with Donia Mkolongo, Karonga, April 30