Could Chechnya's 'Dark Horse' Emerge as Kremlin King-Maker?
Publication: Eurasia Daily Monitor Volume: 20 Issue: 2
By: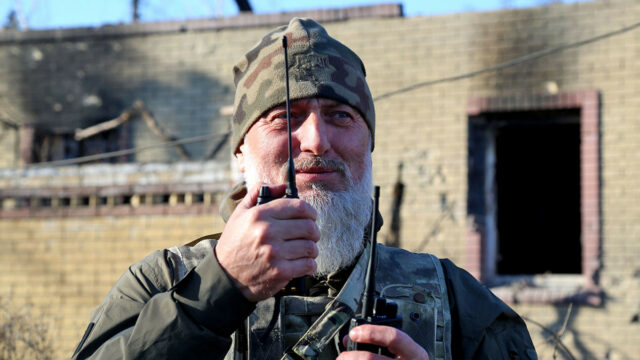 Over the past few months, Russia watchers have been sounding the alarm about the domestic ramifications of Moscow's faltering campaign in Ukraine, which appears to have blossomed into a dense nightmare of unintended consequences. The rise of a new and still rare breed of Russian political actors who espouse hard-line views and wield inordinate power is a novel phenomenon with potentially perilous ramifications for Russia's future (Carnegieendowment.com, November 2, 2022; Al Jazeera, December 6, 2022). Chechen Republic head Ramzan Kadyrov and billionaire businessman Yevgeny Prigozhin, both of whom have sent their private forces to the war zone, are routinely branded as the upstarts who have gained too much influence by virtue of their role in the conflict, popularity in the media and ties to Russian President Vladimir Putin. The new Russian strongmen, it is said, hold no official position within the country's defense ministry or its security agencies; yet, they play "a significant role on the battlefield and in shaping the war narrative."
In truth, both Kadyrov and Prigozhin have recently been extolled by Russia's propaganda machine as selfless patriots who contribute a great deal of their human and material resources to the country's war effort, which should be emulated by others. Neither has shied away from voicing strong opinions about the failures of the Russian military, the incompetence and ineffectiveness of some of its commanders, as well as the lack of enthusiasm among the Russian elite for mobilization (see EDM, September 22, 2022; V Kontakte, November 11, 2022). Even now, Prigozhin can be heard sounding off on such patented 1990s liberal boogeymen as state capitalism and government red tape (Nevskiye Novosti, December 16, 2022).
It is equally true, however, that neither man has been close to the actual battlefield, preferring instead to lead their men from a safe distance. This contrasts with the activities and modus operandi of Adam Delimkhanov, a Russian State Duma deputy and Kadyrov's right-hand man, who has spent a great deal of time in eastern Ukraine but is much less keen on trumpeting his exploits or pontificating on the finer points of governance. Delimkhanov prefers to operate discreetly, sharing all actionable information with his boss in Chechnya, who then publicly takes the credit for any successful operations. This secretiveness may not be practical in all circumstances and is certainly not conducive to furthering Delimkhanov's political career. Nevertheless, it allows him to fly under the media's radar, lull the jealous and vindictive caudillo in Grozny into a sense of security and continue building his own little empire right under everyone's noses.
Delimkhanov's early years were tediously ordinary, starting with draft service in the Soviet army and non-prestigious, blue-collar occupations thereafter. He took part in the First Chechen War, but people familiar with his background maintain that all he did during that conflict was chauffeur for Salman Raduyev, a Chechen warlord known chiefly for the dramatic 1996 Kizlyar–Pervomayskoye hostage crisis, which propelled him onto television screens across the world (Spisok-putina.org, accessed January 3).
When the Second Chechen War started, Delimkhanov aligned himself with the renegade Chechen cleric Akhmat-Hadji Kadyrov, Ramzan's late father, who soon became head of the pro-Moscow administration in Grozny—and that is when Delimkhanov started rising to prominence. Tying his fortunes to those of the Kadyrovs, he became a key part of the Kremlin's pacification plan for Chechnya, not only due to his loyalty but also his organizational skills, extreme brutality, ability to operate under constraints and penchant for discretion.
Delimkhanov's true role in the unspoken pact between the Kadyrovs and the Kremlin became clear in November 2006, when the former head of one of Chechnya's shadowy security forces and erstwhile Kadyrov ally, Lt. Col. Movladi Baisarov, was gunned down in Moscow by Chechen security officers. Former Grozny Mayor Beslan Gantamirov alleged that Delimkhanov—who, at the time, was serving as the first deputy prime minister of Chechnya, primarily overseeing the republic's security forces—was directly involved in the operation and that Baisarov was shot with a weapon registered in Delimkhanov's name (Kommersant, November 23, 2006).
Three years later, Delimkhanov—perhaps inadvertently—made headlines again when Dubai police officials identified him as the chief suspect behind the assassination of former Chechen general Sulim Yamadayev, who, incidentally, hailed from the same tiny village in southern Chechnya as Delimkhanov and belonged to the same clan. Yamadayev, a former loyal member of Akhmat-Hadji Kadyrov's entourage, was, for several years, the commander of an elite army unit that hunted down Chechen insurgents. But he had been dismissed from active duty a year earlier following a protracted and bitter rivalry with Ramzan Kadyrov (Radio Free Europe/Radio Liberty, April 6, 2009).
The Emirati police said they would put out an international arrest warrant through Interpol for Delimkhanov, who, by that time, had risen to deputy chairman of the Russian State Duma's Federal and Regional Affairs Committee. The Emiratis did their best to bring Delimkhanov, who predictably denied any involvement in the hit, to justice, but the pattern was already clear. Those capable of dispatching undesirable countrymen at home or abroad without batting an eyelid were on the rise in Russia, often protected by the state. Even though Putin has claimed that he believes in the power of jurisprudence and that Russia is governed by the rule of law, his reign has seen the elevation to senior positions of some individuals who have egregiously violated Russian law.
It is not known with any degree of certainty how many men Delimkhanov can field under arms. The overall size of his private army in Moscow alone may only be a few thousand, composed mainly of active or former police and security officers. And Delimkhanov has done nothing to dispel the allegations that these men have been involved in the forceful takeovers of businesses across Russia, large-scale protection rackets and fraud (Proekt, July 14, 2020).
But these individuals constitute only part of the potential force at his disposal. Delimkhanov's three younger brothers each occupy senior positions within the Russian Interior Ministry and National Guard (Rosgvardia). Alibek Delimkhanov, for instance, is the first deputy commander of Rosgvardia's North Caucasus District, while Sharip Delimkhanov leads Rosgvardia's troops in Chechnya. Were the four brothers to pool their resources, they could emerge as a key faction in the anticipated power struggle, whether in Grozny or Moscow, which so many commentators currently seem to be envisioning. In any event, if the list of Russian strongmen is ever to be even remotely relevant and complete, Adam Delimkhanov should feature prominently on it.