Dagestani Leadership Struggles With Countering Islamic State's Propaganda Offensive
Publication: Eurasia Daily Monitor Volume: 18 Issue: 89
By: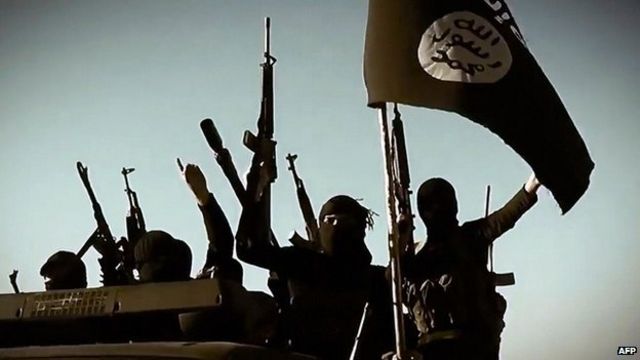 Despite the relative success of the Syrian regime in stopping the advance of the armed opposition (with help from the Russian expeditionary force and Iranian-backed Shia militias), the war-torn country still remains a magnet for foreign Islamic volunteers. Over 1,800 Dagestanis from the Russian Federation have joined anti-government groups in Syria, Dagestan's Press and Information Minister Umarosman Gadzhiyev told a conference last Friday (May 28), dedicated to countering terrorism and attended mostly by state media representatives (Riadagestan, May 28). According to Gadzhiyev, around 1 percent of the Northeast Caucasus republic's population sympathizes with their compatriots, who are fighting in the Middle East alongside various militant groups. In other words, an estimated 20,000 adult Dagestanis embrace the ideology of violent jihad on foreign soil (Riaderbent, May 29).
Officials in the North Caucasus are known for their tendency to understate serious security issues. So it is little wonder that independent experts paint a more alarming picture of the extent of extremist views among Dagestan's population. According to polls conducted in 2019, 14.5 percent of high school students and 9 percent of teachers expressed support for those Dagestanis who joined Islamic State (IS), academic Zaid Abdulagatov reported at last week's conference. Considering that IS was outlawed in Russia in 2014 and that voicing sympathies for this militant group could lead to serious repercussions, it is safe to assume the true number of the organization's sympathizers in Dagestan is far higher (Riadagestan, May 28; Riaderbent, May 29).
The poll Abdulagatov referred to is in line with a 2015 survey conducted by Dagestan's Ministry of Youth Affairs that revealed the growing Islamization of this Russian territory and high levels of support for IS and other extremist organizations among the younger generation. Over 8 percent of young people interviewed said they were ready to join Islamic State, while another 30.8 percent were undecided. Many respondents indicated their wish to live in a Shariah state rather than a secular country like Russia (Universiteitleiden.nl, April 2020).
The exodus of Dagestanis to fight in Syria is the natural result of such sentiments. Back in 2017, the republic's interior minister, Abdurashid Magomedov, estimated that about 1,200 Dagestanis were fighting for IS (Kavkazsky Uzel, January 17, 2017). The numbers quoted by Gadzhiyev last Friday suggest that the outflow may even be on the increase. Dagestan, with its population of over 2.9 million, has always been the biggest supplier of volunteer jihadists from Russia to the Syrian conflict. They may not have produced such effective commanders as the Chechens did, but in terms of sheer numbers Dagestanis are unmatched by any other ethnic group from the Russian Federation. In 2017, President Vladimir Putin cited intelligence reports estimating that 4,000 Russians were fighting for the anti-government insurgency. Today's figure is almost certainly as high, if not higher (TASS, February 23, 2017).
Dagestani officials indicated at the conference that extremist propaganda currently targets youngsters more than adults. They also tacitly admitted that the government is losing the ideological battle for the hearts and minds of ordinary people. The minister suggested as a solution that not only journalists but also Islamic clerics, even those who are currently studying abroad, should be coopted into "the work to counter the ideology of terrorism." That counter-propaganda should, Gadzhiyev continued, be conducted not so much on official websites, which are not popular with younger audiences, but primarily on online social media and instant messengers. It is noteworthy that IS, using primarily social media platforms and Telegram, has been successfully broadcasting its message to the North Caucasus since at least 2013. Experts agree that these networks have become an effective tool for recruiting young Muslims to the extremist organizations in the Middle East (Riadagestan, May 28; Riaderbent, May 29). The Dagestani press minister is surely not unaware of these facts. Yet he failed to address the root causes that fuel extremist activities.
Aggressive social media propaganda does not fully explain the disaffection of many young Dagestanis with their homeland. Dagestan is the only Russian region that passed a law banning "Wahhabism." Critics of that 1999 law say its failure to define Wahhabism as anything other than an "extremist trend" contributed to the persecution of peaceful Salafi Muslims, many of whom fled abroad rather than risk arrest and imprisonment. Therefore, IS's message of Muslim victimhood falls on fertile ground in Dagestan.
Finally, widespread corruption, years of neglect, discrimination, as well as economic and political disenfranchisement, along with the brutal conflict that raged at home in the 2000s and whose echoes still persist, have created a generation of angry young men and women who do not know what to do with themselves. The sympathy of many Dagestanis for the insurgency in a far-away land is, in no small measure, accounted for by the perception that their lives are not worth much in present-day Russia.