Georgian President, US Ambassador Deny Russian Claim That Terrorists Are in Pankisi Gorge
Publication: Eurasia Daily Monitor Volume: 13 Issue: 24
By: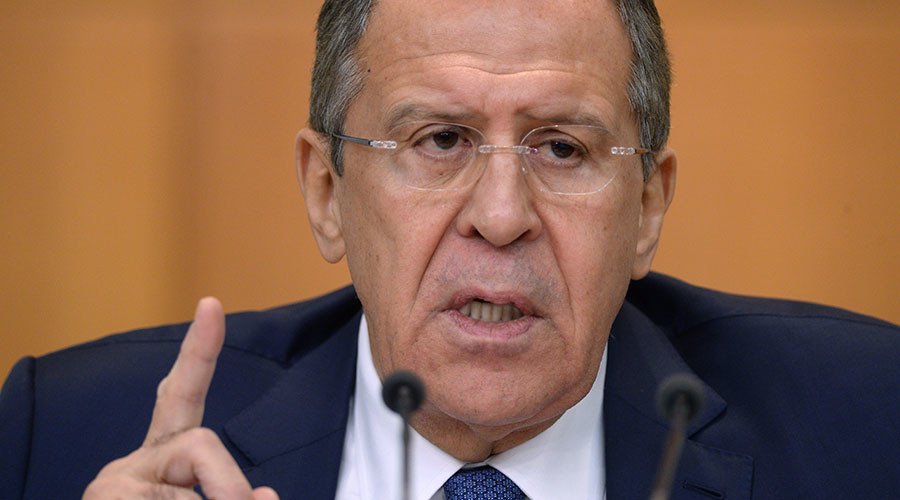 Speaking at a press conference reviewing the year 2015, Russian Foreign Minister Sergei Lavrov unexpectedly revived a question thought to have been closed long ago. "We are receiving news that members of ISIS [Islamic State of Iraq and Syria—the former name of the Islamic State] are using that remote area [the Pankisi Gorge] to train, rest and replenish their supplies," Lavrov stated. Russia was forced to drop its visa-free regime with Georgia "largely because the terrorist threat did not disappear from the Pankisi Gorge," Russia's top diplomat said (Echo.msk.ru, January 26). At the same time, Lavrov claimed that the country had a reliable shield from the Islamic State (IS). However, it is hard to believe Russia is well protected from this extremist militant group. Nearly 1,000 individuals are standing trial in Russia now on charges of participating in various Islamist groups in Syria (Rbc.ru, December 25, 2015).
It should be noted that the Pankisi Gorge, which is in northeastern Georgia, is adjacent to the Russian border, specifically where Chechnya and Dagestan are located; almost exclusively, ethnic Chechens reside there. At the start of the second Russian-Chechen war of 1999–2001, rebel fighters fled to the gorge along with civilians fleeing persecution by the Russians forces, and the militants then tried to move on to Turkey, the Middle East or Europe. The Russians even carried out some air strikes in the Pankisi Gorge back in 2002 (Graniru.info, August 8, 2002). During the first years of the Russian-Chechen conflict, the gorge served as a base for Chechens who were traveling back to their republic to fight the Russians. However, over time, Russian forces managed to assert control over the entire border, including the higher elevation areas, up to 4,500 meters above sea level.
Trying to explain the Russian foreign minister's demarche, the former Georgian minister of state security, Valery Khaburzania, stated that Tbilisi ignored Moscow's proposal to cooperate on fighting terrorism. The Georgian refusal to cooperate forced Russia to revive old accusations of harboring a terrorist cell in Pankisi (Vz.ru, January 28). Khaburzania suggested that the Russian foreign minister "received information from people who do not want Russian-Georgian relations to improve." In reality, it is hard to imagine that Moscow does not know the actual situation in the Pankisi Gorge. Residents of the gorge freely travel to and from Russia, so the Russians likely have a fairly good picture of what is going on in the area.
Georgian Minister of Internal Affairs Vakhtang Gomelauri said that the Pankisi Gorge is absolutely quiet. "We can confidently say that no groups are undergoing military training there," he said. Gomelauri also referred to Ahmed Chataev, a veteran Chechen rebel fighter whom the United States Department of the Treasury added to its list of sanctioned terrorists last October for "acting for or on behalf" of the Islamic State. Chataev was released from Georgian custody on the orders of a Georgian court in 2013. "Regarding Chataev, he was released lawfully, whether it was a mistake or not," Gomelauri said (Apsny.ge, January 29). Earlier, Chataev had been freed by a Swedish court in 2008, a Ukrainian court in 2009, and a Bulgarian court in 2011 (Kommersant, August 8, 2015).
When the Georgian court released Chataev in 2013, he moved to Turkey and then to Syria, where he was welcomed by the Chechen Pankisi Gorge native Umar Shishani (Tarkhan Batirashvili), who leads one of the Islamic State's fronts and is also on US list of sanctioned terrorists. Interpol also lists Umar Shishani as a terrorist. Ahmed Chataev, however, is unlikely to lead a terrorist organization that would stage attacks in Europe or in Russia, for several problems, one of them being that he lost an arm during the Chechen war. Chataev is not the only Pankisi resident on the US sanctions lists (Maxpark.com, October 14, 2015). It is no secret that nearly 100 Chechens from Pankisi are fighting in Syria and 14 of them have been killed (Ekhokavkaza.com, January 18). Out of the several thousand North Caucasians who are fighting in the Middle East, there are much more capable individuals for the role of the terrorist chief.
To reassure Georgia's partners in the West, President Giorgi Margvelashvili called a special meeting of the National Security Council of Georgia with the participation of the country's prime minister, interior minister and defense minister. At the conclusion of the meeting, Margvelashvili stated: "I am absolutely sure that our law enforcement agencies completely control the situation in Pankisi" (Apsny.ge, January 29). Georgian President Giorgi Margvelashvili, US Ambassador Ian Kelly and European Union Ambassador Janos Herman together visited the village of Duisi in Pankisi, on January 30, and saw that the situation in the gorge was quiet (Sputnik News—Georgian service, January 30). Georgia's president noted after the visit that the crime rate in Pankisi is lower than in other regions of Georgia. Kelly also said that there are no terrorist bases in the Pankisi Gorge, noting that the US closely cooperates with Georgia on issues related to fighting terrorism (Lenta.ru, January 30).
Lavrov's statement about the Pankisi Gorge may have been related to the issue of Russian visas for Georgian citizens. Georgia dropped visa requirement for Russian citizens several years ago. Russia claimed that it introduced a visa regime for Georgian citizens as a response to the infiltration of Chechen militants from Pankisi Gorge into Chechnya after the start of the second Russian-Chechen war in 1999. Since that threat no longer exists, it would be appropriate to drop the visa requirement now. Lavrov may have revived the "threat" in the Pankisi Gorge to justify Russia's refusal to ease the visa regime with Georgia. Also, Moscow is signaling to Tbilisi that it will continue its efforts to force the Georgian government to open a direct railway link from Russia to Armenia via Georgian territory. In doing so, Moscow uses tried-and-true methods. Lavrov's statement indicates that Moscow is not abandoning its ambitions in the South Caucasus. After the Russian foreign minister's demarche, the Russian government will have to provide some evidence to support its claims about terrorists in the Pankisi Gorge. Russia is able to invest a substantial amount of resources into place as obstacles blocking the path of Georgian membership in the North Atlantic Treaty Organization (NATO).