Growing Evidence of Islamic State in Pakistan
Publication: Terrorism Monitor Volume: 14 Issue: 3
By: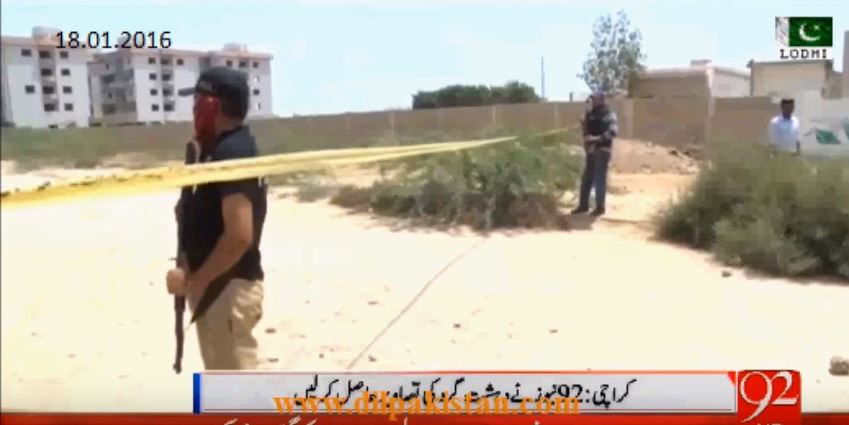 After months of denying the Islamic State's presence in Pakistan, the Pakistani government has finally acknowledged that the terrorist network, both as an inspiration and an organized group, is fast luring Pakistani jihadists into its fold. In one such admission, the Provincial Law Minister of Punjab Province officially confirmed the Islamic State presence in Punjab (Frontier Post, December, 29, 2015). Earlier, at the federal level, Pakistan's foreign secretary Azaz Ahmad Chaudhry admitted that Islamic State poses a serious threat to the country (Dawn, February 23, 2015).
The Islamic State considers itself the true heir of al-Qaeda founder Osama Bin Laden and has been able to attract some former al-Qaeda affiliated cells of jihadists from across the globe. Salafist jihadist organizations in Pakistan such Lashkar-e-Taiba (LeT) as well as anti-Shia militant groups like Lashkar-e-Jhangvi (LeJ) may find a new inspiration in the Islamic State's nascent rise and could attempt to pledge their loyalty to its leader, Abu Bakr al-Baghdadi. This reflects that the Islamic State is taking root in many Muslim-majority countries – Pakistan is no exception. Indeed, in the past few months, the Islamic State has shown a steady growth on the Pakistani jihad scene and perhaps more broadly, as shown by the appearance of pro-Islamic State graffiti on in the outskirts of Karachi and Peshawar.
The global terrorist organization's growth in Pakistan partly reflects that its idea of establishing an Islamic caliphate built upon the foundation of Sharia law has much more appeal to radical jihadists than does al-Qaeda's vision, which is more focused on conducting attacks on a worldwide scale rather than creating a state. This is significant, as Pakistan has more than 60 proscribed organizations operating in its territory. Most of these are Islamist terrorist organizations, with many having links with al-Qaeda Core/Central), which is based in Pakistan. Islamic State, for its part, considers Pakistan as part of its Khurasan Waliyat.
The Karachi Cell
According to Superintendent of Police of the Counter Terrorism Department of Sindh's police force, Omar Khattab, Islamist militants linked to the Islamic State were behind the May 2015 Safoora Goth incident, in which 43 Ismaili Shias were killed; it was one of the most significant sectarian killings in Pakistan in recent years (Dawn, May 14, 2015). The victims were traveling by bus, which was halted by the militants near Safoora Goth, an outskirt of Karachi. The passengers were then killed at close range. The cell responsible was headed by Tahir Minhas (aka Tahir Saeed), a veteran of jihad previously running an al-Qaeda cell in the port city of Karachi. The cell had been part of al-Qaeda's broader network and was founded by Haji Sahab, a brother of Ramzi Yousaf, an early and well-known al-Qaeda member.
Despite their prior affiliation to al-Qaeda, starting in early 2015, Tahir Saeed and other members of the cell began carrying out a large number of attacks in Karachi in a bid to attract and impress Islamic State's leadership (Dunya News, July 1, 2015). Such attacks included the assassination of NGO worker Sabeen Mehmud for speaking in favor of celebrating Valentine's Day, the shooting of U.S. professor Dr. Debra Lobo, a bombing that killed a naval officer, a suicide attack against Brigadier Basit of the Sindh Rangers, grenade attacks on private co-education institutes, and the targeted killing of three workers from the Muttahida Quami Movement (MQM), a secular political party. Other attacks included the killing of three members of Bohra Shia community, bombings of police in different areas of Karachi, and assorted other killings of police and security personnel.
The police subsequently arrested three women involved in assisting, recruiting and financing these Islamic State-inspired militants in Karachi. The women are wives of Islamic State cell members based in Karachi, and their arrests ultimately revealed a network of 14 women involved in aiding related Islamic State activities (News 247, December 21, 2015).
The Sialkot Cell
Punjab Police's Counter Terrorism Department disrupted an eight-member Islamic State cell in the province's Sialkot district in December 2015. According to the investigators' account, the cell members wanted to "overthrow democracy and introduce Khilafat in Pakistan through armed struggle" (Dawn, December 29, 2015). Police also recovered weapons, explosives, computer discs, propaganda material, and laptops. The members of the cell had pledged allegiance to Islamic State's self-proclaimed caliph, Abu Bakr al-Baghdadi. During police interrogations, the cell members revealed that a Pakistani national, Abu Mauvia Salfi, was charge of Islamic State militants of Pakistani origin in Syria. Abu Akasha, another member of the cell, was reportedly responsible for liaising with militants in Syria. Fellow cell member Waqas alias Rizwan, who hailed from Sialkot District, was earlier killed in Syria while fighting the Syrian forces. All cell members previously belonged to Jamaat ud-Dawa, the political wing of Lashkar-e-Taiba (Nation, December 31, 2015). Moreover, in subsequent raids based on information revealed by the Sialkot cell, a total of 42 Islamist militants linked to Islamic State were arrested across Punjab (Dawn, January 4).
Underscoring the appeal of Islamic State to militants in Punjab, the Punjab police killed Lashkar-e-Jhangvi (LeJ) Emir Malik Ishaq, his sons and 12 other militants when they attempted to escape police custody near Shahwala in Mazafargarh district in July 2015 (Dawn, July 30, 2015) According to police sources, the LeJ leader had considered joining Islamic State in Pakistan. [1]
The Islamabad Cell
The police of the Islamabad Capital Territory as well as other security agencies have conducted local raids notably arresting Amir Mansoor, the Islamic State's Emir for Islamabad. According to the security services' sources, the emir had reportedly provided the authorities with a list of people who had received training in Afghanistan under Mullah Muhammad Abdul Rauf, a senior Taliban leader who later pledged allegiance to Islamic State. He also reportedly revealed that the Islamic State is paying Pakistani recruits Rs 35,000-40,000 per month ($380) for fighting for the group in Syria (Abbtak News, January 2016).
Conclusion
These developments leave little doubt about Islamic State's growing presence in Pakistan, as the group is clearly finding the country fertile ground for recruitment. However, the government and security establishment now appear willing to acknowledge the group's presence and to take action against it, as the most recent arrests illustrate. The Inter Services Public Relations (ISPR), the official voice of the Pakistani military, stated that, "in Pakistan, there is zero-tolerance for Daesh [a term used by some of the group's detractors];" their claims put on display the resolve of the Pakistani security establishment to stemming Islamic State's growth (CNBC Pakistan, Nov, 2015). However, despite these efforts, the group appears to inspire Pakistani jihadists and is well-placed to capitalize on Pakistan's diverse landscape of deeply-entrenched extremism.
Farhan Zahid writes on counter-terrorism, al-Qaeda, Pakistani al-Qaeda-linked groups, Islamist violent non-state actors in Pakistan, militant landscapes in Pakistan and the Afghan Taliban.
Notes:
[1] Discussions with Punjab police officers who requested anonymity.