Growing Uncertainty in Relations Between Kyrgyzstan and Uzbekistan
Publication: Eurasia Daily Monitor Volume: 11 Issue: 174
By: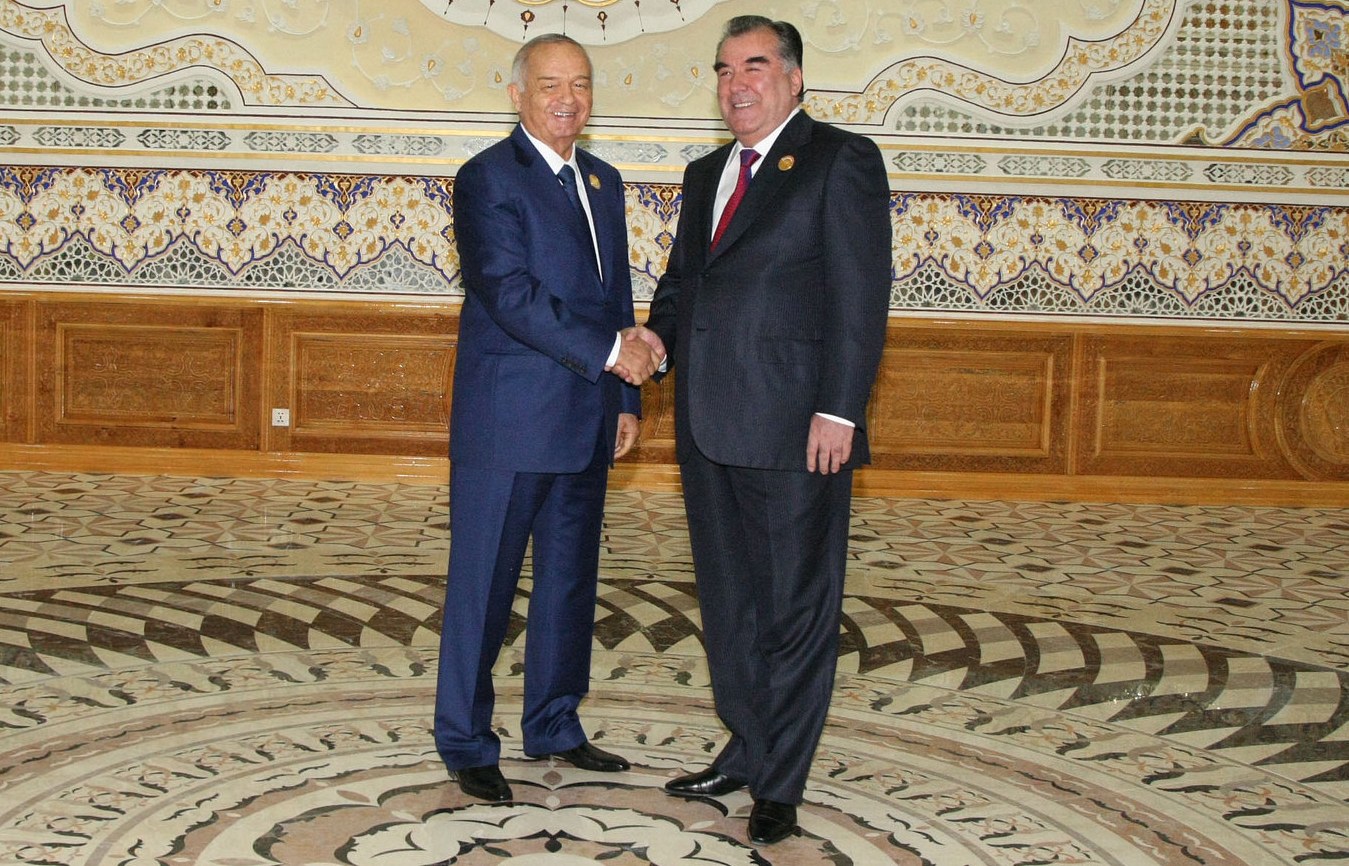 For the past several years, relations between Dushanbe and Tashkent were considered the worst in the region, stemming mainly from Tajikistan's plans to build large upstream hydro-electric dams across rivers that flow down to Uzbekistan. However, the latest statement issued by the Embassy of Uzbekistan in Dushanbe heralds a major breakthrough in bilateral relations as a result of a meeting between the two countries' presidents during the last Shanghai Cooperation Organization (SCO) summit, held in Tajikistan on September 11–12 (AsiaPlus, September 24). Moreover, photos from the summit show the two leaders engaging in friendly chitchat (YouTube, September 13) and handshakes (anhor.uz, September 26), strongly suggesting that the enmity between the two governments may have been largely overcome. Still, Uzbekistani Foreign Minister Abdulaziz Kamilov, in his speech at the 69th United Nations General Assembly, reconfirmed Tashkent's opposition to the planned hydro-electric dams being built in upstream Central Asian countries—referring to Tajikistan and Kyrgyzstan (mfa.uz, September 26).
Uzbekistan's relations with Kyrgyzstan, on the other hand, are more decidedly on the decline. At the end of 2013, the two sides initiated regular meetings between their border service officials, aimed at resolving bilateral territorial disputes (Regnum, January 10). Border officials from the two Central Asian republics met in February, March and July of this year (Anhor.uz, July 26), and some observers expressed hope that Kyrgyzstan and Uzbekistan's poorly demarcated border areas would finally be settled. Some even speculated that the Ukraine crisis could provide a much-needed impetus for both countries to work toward resolving their differences in order to eliminate the threat of future cross-border disputes that could be used by Russia as a pretext for a possible military intervention. Nevertheless, these talks are now deadlocked. And Uzbekistan's suspension of natural gas supplies to southern Kyrgyzstan has likely exacerbated these tensions further.
Despite the progress made by the Uzbekistani and Kyrgyzstani border service officials at their last meeting, which took place on July 14–19, the two sides failed to reach a final agreement. Kyrgyzstan's representatives declared that higher-level inter-governmental negotiations should take place in order to achieve any further progress on these issues (Anhor.uz, July 26). However, such high-level meetings had already been taking place. First of all, Uzbekistan's Foreign Minister Abdulaziz Komilov had met with Kyrgyzstan's President Almazbek Atambaev in Bishkek, where Atambaev stressed the need to solve the existing issues between the two countries and develop closer bilateral relations (12news.uz, July 16). Second of all, a meeting was held between the foreign ministers of Uzbekistan and Kyrgyzstan—Abdulaziz Komilov and Erlan Abdildaev, respectively—in Dushanbe, during the most recent SCO meeting (Anhor.uz, July 31); but again, no progress followed. Meanwhile, the Kyrgyz Republic has been unilaterally fortifying its side of the border with Uzbekistan. So far, Kyrgyzstani border guards have dug 20 kilometers (12 miles) of trenches and erected 30 km (19 miles) of fences. They also plan to erect mobile border posts along the disputed areas (Vecherny Bishkek, September 13), which stretch for approximately 300 km (186 miles).
Certain that southern Kyrgyzstan will receive no natural gas from Uzbekistan this winter or most likely next winter either, the government in Bishkek has been scrambling to prepare for possible shortages. But adding to this hardship, the northern part of the country faces a shortage of 2.3 billion kilowatt (KW) hours of electricity this coming winter because of unseasonably low water levels in Kyrgyzstani reservoirs—which the Kyrgyz Republic requires to produce power via its hydro-electric plants. According to Kyrgyzstani Deputy Prime Minister Valery Dil, this will mean, on average, 15 hours without electricity every day. Dil added that Bishkek was negotiating with its neighbors to obtain 500 million KW hours of electricity from Kazakhstan and 200 million KW from Tajikistan. The Kyrgyz Republic's government was hoping to buy the rest of the electricity it needs from the Russian Federation, but Russia's high prices have forced Bishkek to look for other alternatives (Vecherny Bishkek, September 16).
On Kyrgyzstan's Independence Day, President Atambayev implied (though without overtly saying so) that his country would be cutting off its ties not only with Uzbekistan, but also with Tajikistan. In particular, he speculated that these two neighbors (though he did not actually name them directly) were attempting to thwart Kyrgyzstan's efforts to reach self-sufficiency in energy and transportation infrastructure in the near future (24kg, August 31). The president also said that Uzbekistan's main purpose for turning off the natural gas supply to Kyrgyzstan was to destabilize the situation in the country. No official responses to his remarks followed from either Uzbekistan or Tajikistan.
Russia has recently pledged $500 million to support Kyrgyzstan's economy and speed up its accession to the Moscow-led Customs Union, which will soon be expanded into the Eurasian Economic Union (RIA Novosti, August 11). And this renewed Russian patronage for Kyrgyzstan may have convinced Atambaev that he could make such deliberate and provocative remarks without any fear of further consequences. The Kyrgyzstani president equates his country's membership in the Customs Union with socio-economic development, and non-membership with ostracism (24kg, August 31). However, the socio-economic development that Atambaev fully expects from joining the Russia-led bloc still remains to be seen. Whereas, his government's unapologetic diplomacy toward Kyrgyzstan's neighbors could easily lead to just the sort of regional ostracism he originally feared.