Growing Urban Islamist Militancy in Punjab Province Poses New Challenge for Pakistani Authorities
Publication: Terrorism Monitor Volume: 9 Issue: 39
By: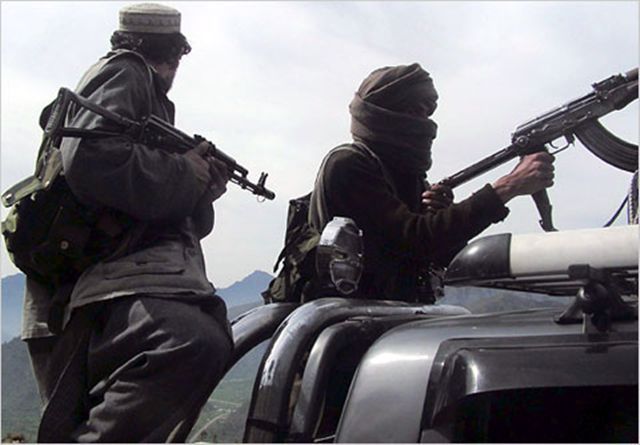 While Pakistan has directed its focus and significant resources to fighting terrorism in the Federally Administrated Tribal Areas (FATA) and Khyber Pakhtunkhwa (KPK), the growing activities of banned militant organizations and their influence in Punjab, the country's most populous province, have been largely ignored. Militants, most trained in Afghanistan and others ex-inmates of Afghan prisons, have recently surfaced in Punjab and become active in Punjabi jihadi groups.
The Punjabi militant network is a loose conglomeration of members of banned militant groups of Punjabi origin that have developed strong connections with the Tehrki-e-Taliban Pakistan (TTP), al-Qaeda, the Afghan Taliban and other militant groups based in FATA and KPK. Members shuttle between FATA and the rest of Pakistan, providing logistical support to FATA and Afghanistan-based militants to conduct terrorist operations deep inside Pakistan.
The main banned organizations with leadership and headquarters in Punjab include Lashkar-e-Jhangvi (LeJ), Sipah-e-Sahaba Pakistan (SSP), Jummat ud-Dawa (JuD), Jaish-e-Muhammad (JeM), Harkatul Jihadul Islami (HJI), all working in collaboration with the TTP and al-Qaeda (Central Asia Online, May 10). These sectarian groups are active in the Punjabi cities of Jhang, Lahore, Faisalabad, Gujranwala, Khanewal, Dera Ghazi Khan, Rahimyar Khan, Muzaffergarh, Layyah, and Gujranwala, leaving the government with the difficult task of eliminating these groups with actions other than those already taken in the tribal areas. [1] The LeT's governing offices are located in Muridke and Lahore while the SSP is controlled from Jhang district. Similarly, LeJ takes directions from Rahimyar Khan and the JeM is linked with its center in Bahawalpur (Viewpoint Online [Pakistan], July 16, 2011). [2]
Media reports suggest that a large number of militants from Punjab have joined hands with the TTP as well as the Afghan Taliban in recent years. With significant numbers of recruits from Punjab-based sectarian organizations, the TTP has proved to be lethal to government efforts to establish order on the frontier (Outlook [Kabul] May 6). According to the figures of the ten largest jihadi organizations, the number of "martyrs" from Punjab is more than 12,000, of which roughly 4,000 have lost their lives in Afghanistan. [3] An intelligence report recently prepared by the provincial government's Counter Terrorism Department (CTD) revealed that 2,487 militants trained in Afghanistan and 556 militants released from Afghan prisons have surfaced in the province and are now active in the Punjabi Taliban Network (Express Tribune [Karachi] August 30).
Terrorist and suicide attacks inside Punjab have increased significantly since the Pakistan military's offensive in South Waziristan in October 2009. Most of the terrorists involved in the attacks belonged to a variety of Punjabi cities, with most hailing from the province's southern region:
The terrorists involved in the September 20, 2008 suicide attack on the Marriot Hotel Islamabad belonged to Toba Tek Singh, Attock and Chakwal. These militants were members of the HJI, headed by Qari Safiullah (Asia Tribune, July 28, 2009).
Dr Usman, who masterminded the October 10, 2010 attack on the Pakistan Army's General Headquarter (GHQ) as well as several other suicide attacks, is a native of Kabirwala.
Asmatullah Muwaia, a key leader of the TTP in South Waziristan and master trainer of suicide bombers, also belongs to Kabirwala.
Osman, the head of a LeJ splinter group operating in the southern region of Punjab, was wounded and arrested in the GHQ attack. Recently a military court pronounced a death sentence on the LeJ commander (The News [Islamabad] August 13)

.
Similarly, the persons attacking the Inter-Services Intelligence (ISI) headquarters in Lahore also belonged to cities in South Punjab.
A large number of "Punjabi Taliban" belonging to the LeJ, the SSP, the JuD, the HJI and other splinter groups, are especially active in the tribal region (The News [Islamabad] August 18). [4] Interior Minister Rehman Malik has also written to the Punjab government asking them to take action against the anti-Shi'a militants based in Jhang district, following a September 20 attack on an Iran-bound bus in the Mastung district of Balochistan that killed 29 Shi'a pilgrims (BBC, October 4).
According to security officials, Shehbaz Taseer, son of slain Punjab governor Salman Taseer, was abducted from the provincial capital of Lahore on August 6 by Punjab-based militants. [5] Interior Minister Rehman Malik has said that Taseer has been shifted to the Pakistan-Afghanistan border, most probably to North Waziristan (Dawn [Karachi], October 17). The abductee's family members disclosed that they had received threats from militant groups since Governor Taseer was shot dead earlier this year for urging reforms to Pakistan's blasphemy laws (see Terrorism Monitor, February 24). Similarly, responsibility for the killing of Pakistan's Christian Minorities minister Shehbaz Bhatti was claimed by a group calling itself the "Punjabi Taliban" (AP, March 2). Punjabi militant groups have also played an important role in attacking Ahmadis, Shi'a, Sufis and other civilian targets in the province (see Terrorism Monitor, June 12, 2010).
The main reason for the emergence of a militant mind-set in Punjab is the rapid growth of religious madrassas (seminaries), most of them tied to militant organizations. There are a total of 5,500 religious madrassas in the Punjab, the majority of them belonging to the Deobandi sect. Students enrolled in these madrassas are from Pakistan-controlled Kashmir and KPK as well as Punjab. Religious madrassas based in Punjab provide 40% of recruits to the jihadi outfits. [6] A Punjab CTD report reveals that at least 170 madrassas in Punjab are involved in "suspected activities," a reference to their role in militant networks, preaching of jihad and spreading sectarian violence against the Punjab's Shi'a and Ahmadi communities (Express Tribune, August 30).
It is also believed that Pakistan's intelligence agencies and Punjab's ruling party, the Pakistan Muslim League-Nawaz (PML-N), have good relationships with the banned militant organizations. The Punjab government is known to have provided nearly $1 million worth of financial assistance to JuD in its provincial budget while senior leaders of PML-N (particularly law minister Rana Sanaullah) are seen campaigning with militant leaders and aggravating interfaith harmony (Express Tribune, June 18, 2010).
Although Punjab is not in imminent danger of a Taliban takeover, the expansion of militant activities in the province, if unchecked, could have serious outcomes for Pakistan's stability, the war in Afghanistan, the Indo-Pakistani relationship and the future of international terrorism. Unlike the Taliban entrenchment in South Waziristan and Swat, Punjabi militants are scattered across a large province instead of being concentrated in a single region where effective counterterrorism, intelligence and police operations are more likely to be able to contain their operations without massive military intervention. An initial step to dealing with the security crisis in Punjab would involve the provincial government and the national intelligence agencies abandoning their "strategic partnership" and selective attitude in dealing with banned militant groups.
Notes:
1. Mujahid Hussain, Punjabi Taliban, Nigharshat Publishers, Lahore, 2009.
2. Interview with Muhammad Amir Rana, Director of Pakistan Institute of Peace Studies (PIPS), August 16, 2011. A government ban on these jihadist organizations merely led them to operate under different names. SSP began operating under the names of Millat-e-Islamia and Ahle-e-Sunnat Wal Jammat, JeM as al-Furqan and Khuddamul Islam, and JuD or Lashkar-e-Tayyaba as Falah-e-Insaniat Foundation.
3. Muhammad Amir Rana, A to Z of Jihadi Organizations in Pakistan, Mashal Books, Lahore, 2009.
4. Interview with a Bannu-based journalist who requested anonymity, October 16, 2011.
5. Interview with a Lahore-based senior police official who requested anonymity, October 16, 2011.
6. Muhammad Amir Rana, A to Z of Jihadi Organizations in Pakistan, Mashal Books, Lahore, 2009.