Has al-Qaeda in Iran Gone Operational? The Evidence from Canada
Publication: Terrorism Monitor Volume: 11 Issue: 10
By: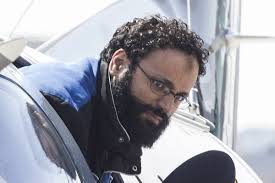 Two men were charged in Canada on April 23 with conspiring to commit murder and terrorism in relation to an alleged plot to derail a Canadian passenger train providing service to and from New York City. Though the Royal Canadian Mounted Police (RCMP) maintained the plot was not state-sponsored, they claimed the suspects had received support in the plot from al-Qaeda operatives based in Iran. The suspects were identified as Chiheb Esseghaier, a 30-year-old Tunisian living in Montreal, and Raed Jaser, a 35-year-old Palestinian with permanent resident status in Canada (National Post [Toronto], April 22; Globe and Mail [Toronto], April 25).
According to the RCMP, the kind of support that al-Qaeda in Iran offered was mostly of a "direction and guidance" nature. As for Iranian involvement, it is not clear how Iran was used in the operation, but most likely it served as a covert meeting place for operatives travelling between Pakistan and Iraq (al-Arabiya, April 26). Chiheb Esseghaier has travelled to Iran in the last two years and is alleged to have been in contact with an al-Qaeda facilitator in Iran (CTV [Toronto], April 25).
In response, Tehran has denied allegations of any ties to al-Qaeda. Alaedin Boroujerdi, chairman of the Iranian Consultative Assembly's foreign policy and national security committee, vehemently rejected Canadian claims that al-Qaeda has a presence in Iran and stated that if anyone associated with the terrorist organization was found in the country, he would be arrested by security forces (Hamshahri Online, April 30). Iranian Foreign Minister Ali Akbar Salehi described the Canadian allegations as the "most laughable thing I have heard in the 64 years of my life" (Jame-e Jam TV [Tehran], April 23; ISNA, April 23). Salehi added: "We hope Canadian officials show a little wisdom and pay attention to the world's public opinion and intelligence" (IRNA, April 23).
In fact, Tehran claims that its security forces have arrested a number of al-Qaeda operatives and have extradited some them to their home countries. The latest arrest took in March, when three al-Qaeda members were arrested by the Iranian regular army at the western border with Iraq (Hamshahri Online, March 14). According to Iranian police authorities, five al-Qaeda members were also arrested in the province of Kerman in September, 2011 while attempting to smuggle large quantities of arms and explosives into Iran (Fars News Agency, September 6, 2011; Payvand.com, September 6, 2011).
Iran's rejection of accusations it has ties to al-Qaeda reflects years of rocky relations between Shi'a Iran and the hardline Sunni terrorist group. Sunni insurgent groups in Iraq affiliated with al-Qaeda have frequently attacked Shi'a religious targets, especially places where Iranians congregate for pilgrimage to Shi'a holy places in Iraq. In Syria, Jabhat al-Nusra, an al-Qaeda affiliated militant group, is seeking the overthrow of Bashar al-Assad, who is viewed by al-Qaeda as an Alawi Shi'a heretic (Arab News, April 24). Syria is a major ally of Iran; Iranian support for the Syrian government puts al-Qaeda and Tehran at military odds. As the June, 2009 memo by Bin Laden recalls, al-Qaeda views Iranians as "criminals" for their religious beliefs and erratic policies (al-Jazeera, May 5, 2012; Tabnak [Tehran] May 3).
The Tehran-al-Qaeda connection, if any exists on a substantial level, is likely informal at best. After the U.S.-led invasion of Afghanistan and the overthrow of the Taliban, a number of al-Qaeda members fled to Iran, including some of Bin Laden's closest relatives (al-Jazeera, July 19, 2010). Mostly likely they were first based in Iran's Baluchistan province and later transferred to a compound in Tehran, with many of the newly arrived al-Qaeda members being detained by the Iranian security forces. One al-Qaeda figure, Mahfouz Ould al-Walid, a Mauritanian who rejected the September 11 attacks, was held under house arrest until 2012, when he was extradited to Mauritania (al-Jazeera TV, October 30, 2012). Bin Laden son-in-law Sulayman Abu Ghaith, now facing terrorism charges in the United States, spent over a decade under house arrest in Iran, beginning soon after his arrival in early 2002 (al-Jazeera, March 11). In detaining al-Qaeda leaders in Iran, Tehran's objective has been to use them as a bargaining chip in its relations with the United States and certain Sunni militant groups who attack Shi'a targets in Iraq.
Iran sees the al-Qaeda members as an asset in future negotiations with Washington, however, there is also the possibility that some key members of the movement move around Sunni populated regions like Iran's Baluchistan province in disguise, roaming freely without the knowledge of Tehran. According to the U.S. government, al-Qaeda "facilitators and financiers" Mohsen al-Fadhli and Adel Radhi Wahabi Harbi have been based in Iran for over a decade, moving "fighters and money through Turkey to support al-Qaeda-affiliated elements in Syria. [1]
The objective of al-Qaeda operatives in Iran could be to provide financial and logistical support to terrorist activities in Iraq, Syria and Saudi Arabia, or to facilitate operations in other regions, such as North America. However, the main target of such operatives at the moment would likely be the threat posed by the "Shi'a hegemony" advanced by Tehran and Damascus, a threat greater than that posed by Israel and the United States. In this environment, covert al-Qaeda operatives would seek to strike at the Iranian enemy from within its own territory, possibly with the support of youths drawn from Iran's Sunni population (approximately 9 percent of Iran's total).
According to one report, there is a growing movement toward Salafist ideology in Kurdish regions of Iran, principally in Sanandaj, the capital of Iran's Kurdistan Province (Ettella'at [Tehran], May 7). The report also describes how al-Qaeda operatives travel frequently in Iran's Kurdistan and Azerbaijan provinces, perhaps due to their close proximity to Iraq and the Republic of Azerbaijan, where 17 members of an "al-Qaeda-associated group" were sentenced to prison terms in 2012 (Tabnak, April 19, 2012; Euronews, May 15, 2012).
According to government of the Republic of Azerbaijan, al-Qaeda has a military base in Iran, a claim Iran has denied and may be merely a reflection of the poor relations between the two countries (Tabnak, 19 April 2012). However, it is possible that al-Qaeda has clandestine bases in Iranian Kurdistan and Baluchistan with operational plans for financial, information and military activities intended for both regional and transnational purposes, all without the knowledge of the Iranian government.
From Tehran's perspective, al-Qaeda is a threat, though not an existential one. There is, in this sense, the possibility of a tactical alliance with al-Qaeda, with the possible mediation of the Taliban. If such an alliance were possible, it would underscore Iran's attempt to project anti-American influence in Afghanistan and provide a warning against a possible American attack on Iran's nuclear facilities.
What we do not know is how or where an al-Qaeda faction in Iran operates, or the extent to which the Iranian government is aware of such activities. This does not mean that Tehran cannot reach out to al-Qaeda on a strategic level for military purposes, as it did in south Lebanon by creating Hezbollah in 1982 while in the midst of a war with Saddam Hussein's Iraq, though current conditions would seem to impose constraints on Iran's ability to seek an alliance with al-Qaeda or other militant Salafist groups.
If there were any single factor that could deter Iran from seeking an alliance with al-Qaeda, it would likely be the situation in Syria. With the expansion of the Syrian unrest, the al-Qaeda faction in Iran could provide support to Syrian insurgents against the Assad regime, or, with increasing sectarian violence in Syria, possibly even conduct military activities against Tehran inside Iranian territory. In either situation, the apparent revival of al-Qaeda in light of the worsening situation in Syria could pose a major security threat to Iran and other parts of the region, while repercussions could be felt in the West through operations such as the alleged plot to derail a Canadian train with maximum casualties.
Nima Adelkhah is an independent analyst based in New York. His current research agenda includes the Middle East, military strategy and technology, and nulcear proliferation among other defense and security issues.
Note
1. U.S. Department of State, "Rewards for Justice – al-Qaida Reward Offers," Media Note, Office of the Spokesperson, Washington D.C., October 18, 2012,