Human Rights Violations Remain Rife in Ingushetia
Publication: North Caucasus Weekly Volume: 9 Issue: 45
By: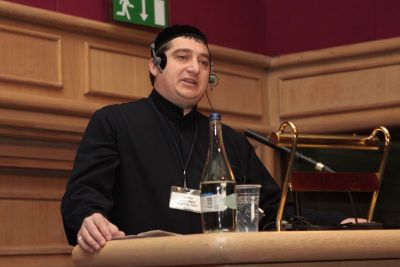 While some observers have praised Ingush President Yunus-Bek Yevkurov and members of the republic's opposition have expressed a willingness to give the new leader a chance to make the changes he has promised (North Caucasus Weekly, November 21), a number of Ingush are reportedly starting to lose patience.
In an extensive report about Ingushetia published on November 23, the BBC's website quoted Magomed Mutsolgov, director of the Ingush human rights group Mashr, saying: "A lot of my human rights colleagues and politicians say it is now a civil war and I agree with that." Mutsolgov added: "In my opinion it is a war between the security forces and the local population. Many members of the security forces consider themselves above the law and the population outside the law."
Tanya Lokshina of Human Right Watch told the BBC that there have been three or four attacks a week in Ingushetia since July or August of last year. "There are a few hundred insurgents in total … who are Jihadists fighting to establish a Caliphate in the (Caucasus) region," she added.
The BBC interviewed several residents of Ingushetia who were victims of violence themselves or who had relatives that had been harassed by the security forces. One of them, identified as Jamaldin Gardanov, showed the BBC's correspondent the spot outside Nazran where he says his brother was shot dead. "My brother and his cousin were passing a checkpoint set up after a policeman was killed on the main road," he said. "The car turned down here (into the dirt track) and the security forces opened fire with intent to kill. My brother died on the spot and his cousin ran off through the fields. The police then fired on the fields for two hours destroying everything. I'm 36-years-old and far from being a fighter, but young men of 18 and 19 want to avenge these killings. For some, it's a Jihad against Russia."
The BBC reported that Gardanov also showed photographs of a raid on his house by Russian soldiers at the beginning of November. "They claim we are all Wahhabis so we are being persecuted," he said, adding that he comes from a family of theologians and is deeply religious but strongly denies any links to radical Islam. "The security forces have created the threat of Wahhabism as a cover for what they are doing here." He also showed the BBC video clips stored on his mobile phone, including one which showed what he said was the body of another of his brothers after he was shot dead by security forces.
Another resident of Ingushetia interviewed by the BBC, identified as Tamerlan, had just been released after being detained for six days by security forces in the town of Maglobek. He had difficulty moving and showed deep bruises and cuts on his lower back, upper thighs and wrists. "They tortured me from six in the morning to six in the evening," he told the BBC. "They put a sack over my head and beat me so badly I lost consciousness. They put sharp implements under my nails. I thought I was going to die, it was sadistic. They also tied my hands and feet together and hung me up—so I started to suffocate."
Tamerlan told the BBC that the security forces were trying to get him to confess to being involved in a policeman's murder but had to release him because he knew nothing about it. He denied any connection with the rebels. "Maybe they detained me because I'm a Muslim and pray at the Mosque and my wife wears the Hijab," he said.
Opposition leader Maksharip Aushev said such brutal treatment of the local population is not only swelling the ranks of the rebel fighters, but also building support for Ingushetia's separation from Russia. "People are coming to me all the time, saying let's vote for independence," he said.
The head of the security committee of Ingushetia's parliament, Mukhtar Buzurtanov, told the BBC that President Yevkurov must bring security forces in the republic under control and stop their "illegal activities." Buzurtanov also accused the rebels of trying to destabilize Russia, alleging that they were part of a radical Islamic movement that had moved into Ingushetia after the wars in Chechnya. He said more than 50 soldiers had been killed so far this year.
Maksharip Aushev said he held out hope that Yevkurov could improve the situation, stressing that former president Zyazikov was "100 percent" to blame for the situation and noting that Yevkurov had invited opposition leaders to meet with him and said he plans to stop the human rights abuses and tackle corruption.
"At the moment we see no reason not to trust him," Aushev told the BBC. But the opposition will give Yevkurov "a maximum of three months," he added. "We will support him if things change, if not it will go back to the situation as it was before."
Meanwhile, Ingushetia.org on November 24 quoted Mashr head Magomed Mutsolgov as saying that he had been prevented from visiting a man who had been hospitalized after being tortured in the Malgobek district police headquarters. Mutsolgov said that the police on duty outside the hospital ward told him that they had received orders from Ingushetia's Interior Ministry to not allow him to see the victim, Magomed Tsokiev.
Kavkazky Uzel reported on November 21 that Magomed Tsokiev, his brother Timur, Tamerlan Tankiev—apparently the same Tamerlan interviewed by the BBC—and Ibragim Aushev said they were detained in Malgobek on November 13 by police, whom—they claimed—planted ammunition in Tsokievs' house. Tamerlan Tankiev told Kavkazky Uzel that they were thrown inside a van, beaten, kicked and struck with blunt objects and then taken to premises that were apparently the Malgobek police headquarters and thrown in separate rooms. "There, we were subject to most severe tortures," he told the website. "They put a bag made from dense material over my head; and I could breathe with difficulty. Several dozen masked guys were beating me in turn. They demanded from us four to confess to the murder of a policeman that we had not ever heard about and to tell them where we had hidden a sub-machine gun." Tankiev said they "were continuously tortured from about 6:30 a.m. until 5:00 p.m."
The victims also told Kavkazky Uzel that unknown persons had shelled the Tsokievs' house and burnt down Tamerlan Tankiev's house on November 19. According to the website, Ingush President Yunus-Bek Evkurov met with relatives of the four detainees on November 14 and promised he would not allow the republic's security agencies to mistreat people held in detention.
On November 22, Kavkazky Uzel quoted relatives of Ruslan Terkakiev, a resident of Ingushetia who was detained by the republic's Federal Security Service (FSB) branch on November 18, as saying he had been tortured while in detention and that a criminal case against him had been fabricated. He was accused of participation in "an illegal armed formation" and the "illegal purchase, storage and bearing of firearms, ammunition and self-made explosives."
Meanwhile, Kavkazky Uzel reported on November 24 that a bomb had been discovered underneath a car in the center of Nazran and defused. Interfax reported that an OMON police sergeant from the Russian region of Kemerovo was shot to death on November 23 outside a food store in the Ingush village of Ordzhonikidsevskaya, apparently by a sniper. The Associated Press reported that on November 22, gunmen fired at the local police headquarters in Nazran and raided an outdoor cafe in the city, killing a cafe worker. Russian news agencies reported that the police headquarters building in Nazran was attacked with grenades and automatic weapons and that the attack lasted several minutes, but that no police were injured. Interfax quoted a source as saying that one of the shells, which hit the police headquarters, caused a fire but it was quickly put out.