India Seeks To Project Power In and Out of Central Asia
Publication: Eurasia Daily Monitor Volume: 8 Issue: 190
By: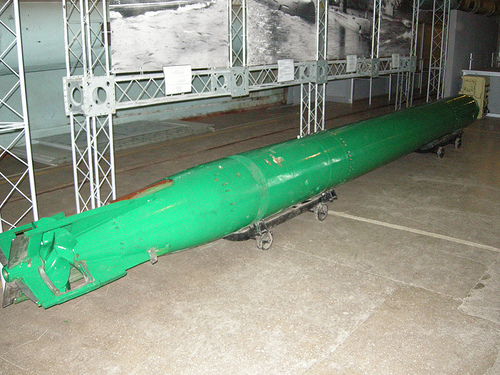 When the British-Russian rivalry was starting in Central Asia about two centuries ago, few could have predicted that India – a British platform of that geopolitical struggle – would rise, as a sovereign power, to project influence in the very region once vied over by the imperial capitals. Today, India is seeking to boost its presence in landlocked Central Asia in all spheres but, unlike the British Empire, confronts policies of many more regional actors, not least Russia and China.

India has actively sought to secure a military foothold in Tajikistan, where it helped renovate the Ayni air base long wanted by Russia, the US, and France. Recently, however, Tajikistan announced it was only negotiating with Russia on the use of the facility, killing – at least for the time being – India's ambitious plans to establish its first military base outside its borders.
But New Delhi has stepped up its efforts to win friends in other Central Asian republics. Afghan President Hamid Karzai has recently called India a strategic partner, saying India is "free" and has "strength" to contribute to positive relations between the two nations. As coalition forces begin their drawdown of military forces in Afghanistan, Karzai reaching out to Pakistan's arch-enemy sent a clear message to Islamabad that it is not the only actor.
India's reach has grown well beyond Afghanistan or even Tajikistan. A few weeks ago reports emerged indicating that India plans to use a torpedo testing center in Kyrgyzstan to boost its naval capabilities. The center, which will be co-developed, is located at Lake Issyk-Kul in Kara-Kol province, about 250 kilometers (km) from the capital Bishkek. "India is willing to develop the center to test all kinds of torpedoes such as heavy weight torpedoes and those having thermal navigation system," explained William Selvamurthy, Chief Controller in the Defense Research & Development Organization (DRDO) (The Hindu, September 18). The Russian military used the site to test torpedo propulsion and guidance systems in the Soviet era.
After the collapse of the USSR, Kyrgyzstan was left with a few sites still attracting the attention of Russia, Iran, Turkey, and India, among possible other countries. Moscow has reportedly expressed a particular interest in Dastan military plant, but its attempts to acquire a controlling stake in it never materialized (www.eurasianet.org, September 21). Dastan is Kyrgyzstan's only military facility that can produce the VA-111 Shkval rocket-propelled torpedoes capable of carrying a nuclear warhead (www.rosbalt.ru, September 20). The www.spy.kz site says Dastan would enable India to equip its navy with nuclear torpedoes – a capability China's military allegedly does not possess (www.spy.kz, September 19). However, Vladimir Stepanov, the Director-General of the Ulan company responsible for the facility, denied reports that Dastan plant would be handed to India, saying New Delhi would access another location (www.pr.kg, September 21).
Stepanov says Ulan's cooperation with the Indian defense ministry since the mid-1990s has kept the company alive. "But for orders placed by India we would not have preserved the company…We have repeatedly come up to Russia with an offer of possible cooperation for many years, but Russians have not shown interest," he said, adding "There has never been any initiative from Russia to rent our facility," denying reports of Russia's attempts to acquire a stake in the Dastan plant. Stepanov further stressed that India was not seeking to develop a Russian-Kyrgyz torpedo center at the same lake: Ozero (lake). This joint venture is located in the village of Koy-Sara (Akipress, September 20).
Recently, Bishkek and New Delhi have created Mountain Biomedical Research Center to research "the mechanism of short-term and long-term high altitude adaptation" and agreed that India would train Kyrgyz forces for UN peacekeeping missions (The Economic Times, July 5).
But behind these and similar initiatives by other powers lurks an alarming trend of the militarization of Central Asia. Geopolitical rivalries between the US and Russia centered on the US transit base at Manas, a key logistical base for coalition forces in Afghanistan, has already had its impact on stability and domestic politics in this tiny republic. The US and Russian plans to create military training facilities in southern Kyrgyzstan are a source of additional concern.
That there has yet been no initiative by China amidst these military initiatives is noteworthy. China borders Central Asia. Its regional economic presence is much larger than India's and on the fast track to surpass Russia's or that of any other power. China, however, has been careful not to pursue military adventures or initiatives, quietly proceeding to build its economic strength. After all, China's long history makes the "Middle Kingdom" a patient power. But this may change soon as preeminent military powers see their relative economic, and hence military, influence diminish against the backdrop of new rising powers on the world stage, pushing China and other emerging powers, including India, to fill the gaps.
India has attempted to do exactly that in Kyrgyzstan, Tajikistan, and Afghanistan as coalition forces scale down their military presence in the land often described as the "graveyard of empires." Searching for their security, China and India bring themselves closer to each other on land and on the high seas. Roughly two hundred years after the Russian-British rivalry in Central Asia began, it is India and China (both land- and sea-based powers) that are on track to emerge as formidable contenders in the resource-rich Central Asia in the twenty-first century.