Insurgent Violence Reported in Chechnya, Ingushetia and Dagestan
Publication: Eurasia Daily Monitor Volume: 6 Issue: 217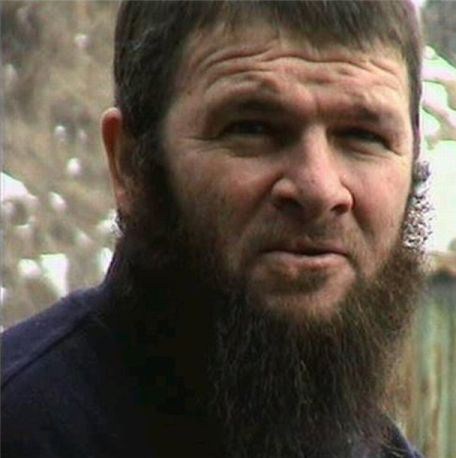 The Russian federal authorities today imposed a counter-terrorist operation regime on part of Chechnya's Achkhoi-Martan district, with the aim of neutralizing a group of militants hiding out in a wooded mountainous area. The regime means that military and law enforcement personnel will have the right to search and demand ID's from suspicious individuals, as well as inspect cars and other means of transport. The inhabitants of some areas within the designated area will be evacuated and, if necessary, vehicles will be seized (www.newsru.com, November 24).
Today's announcement of a counter-terrorist operation launched in Achkhoi-Martan came against the backdrop of reported incidents of insurgent violence in other parts of Chechnya over the last several days. Yesterday (November 23), unidentified gunmen in the capital Grozny shot and killed Roza Almazova, the chief accountant for the Chechen branch of the Federal Service for Narcotics Control. The incident took place at the entrance to her apartment building in Grozny's Leninsky district. A suspected militant was killed on November 22 in a shootout between security forces and a suspected group of rebels numbering at least ten people in a wooded area between the villages of Avtury and Serzhen-Yurt in Chechnya's Shali district (www.kavkaz-uzel.ru, November 23).
Chechen President Ramzan Kadyrov told journalists today that the remains of Dokka Umarov, the Chechen rebel leader and "emir" of the Caucasus Emirate, were not found following an operation earlier this month on the outskirts of the village of Shalazhi in Chechnya's Achkhoi-Martan district. Kadyrov had earlier speculated that Umarov's remains were among those of some 20 militants killed during the operation by rockets fired from helicopters. However, a close associate of Umarov, Islam Uspakhadzhiev, was reportedly among the slain rebels, along with two other high-ranking militants, Rustam Akuev and Alakhazur Bashaev. Kadyrov said today that both Uspakhadzhiev and Umarov were known to have been in the area where the former was killed, which is why he suggested that Umarov might have also been killed. The Chechen leader said "the hunt for Umarov is currently being carried out in many directions," adding that Umarov, "like a rat, is dug in somewhere in the mountains" with fewer and fewer fellow rebels "and he will hardly manage to survive the fall and winter, because they are hot on his heels" (www.newsru.com, November 24).
In neighboring Ingushetia, unidentified gunmen shot and killed Alikhan Buzurtanov, the head of the administration of the Nasyr-Kortovsky municipal district of the city of Nazran on November 23 (www.kavkaz-uzel.ru, November 23). On November 21, an unidentified attacker fired a grenade launcher at a police post near Nazran, wounding one policeman. On November 20, unidentified attackers fired on a traffic police car traveling on the Kavkaz federal highway in Nazran. One policeman was wounded and subsequently died in the hospital (www.kavkaz-uzel.ru, November 22).
In Dagestan, a policeman was wounded in the republican capital Makhachkala on November 22 as he was trying to remove an explosive device from the hood of his car. On November 21, a resident of Dagestan's Buinaksk district, Khan Khadisov, was killed while he was trying to plant an explosive device on a road in the village of Durangi (www.kavkaz-uzel.ru, November 22).
Meanwhile, a newly-published report by Thomas Hammerberg, the Council of Europe's human rights commissioner, states that the number of terrorist acts, killings and abductions in Chechnya has increased this year compared to 2008, despite the fact that the Russian government officially earlier this year ended the counter-terrorist operation launched in the republic in 1999. Hammerberg called on the Russian authorities to clarify the legal norms governing zachistki, or counter-insurgency sweeps, in the republic, to guarantee the observation of human rights during such operations, to carry out independent investigations of violations and to put an end to abductions, extra-judicial killings and secret arrests.
Hammerberg noted that the European Court of Human Rights in Strasbourg has heard over 100 cases connected to counter-terrorist operations in Chechnya. According to the report: "in many cases the court has encountered violations of fundamental rights that are protected by the European Convention for Human Rights, including the right to life, and also violations of the prohibition on torture and inhumane treatment" (www.newsru.com, November 24).