Islamic State's Mixed Fortunes Become Visible in Somalia
Publication: Terrorism Monitor Volume: 18 Issue: 1
By: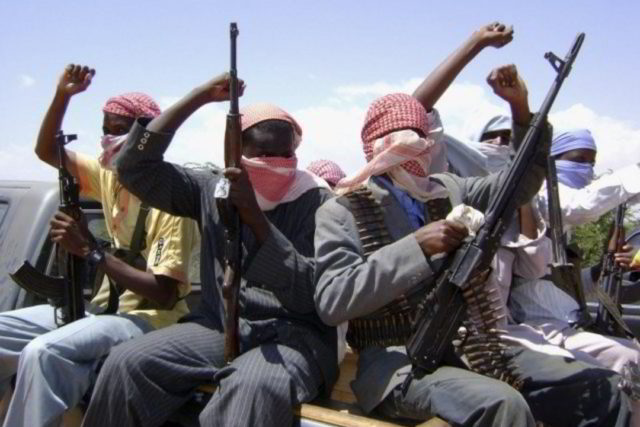 Islamic State's (IS) attempts to gain ground in Somalia and beyond have remained slow, five years after a splinter group from al-Shabaab emerged in a mountainous region in the northern state of Puntland and declared its allegiance to the caliphate.
The factions' leadership re-asserted that allegiance in November, swearing support to Abu Ibrahim al-Hashim al-Qurayshi, the new leader of IS. Al-Qurayshi was picked to lead the group following the death of Abu Bakr al-Baghdadi in a U.S. airstrike. Some analysts argue that the Somali faction is now a pivotal outpost for the group after its losses in Syria (Goobjoog News, November 4, 2019).
Shaykh Abdulqadir Mumin, a former al-Shabaab propagandist and imam, unveiled the faction in October 2015. A fiery preacher who had traversed Europe before returning to Africa, Mumin had assembled a group of 200 or so heavily armed fighters, and pledged allegiance to the late IS leader, al-Baghdadi. The announcement was made from a secret hideout in the Golis Mountains and Galgaga ranges near the border between Puntland and the semi-autonomous region of Somaliland (Intelligence Briefs, October 23, 2015).
IS' emergence occurred at a time when al-Shabaab was experiencing deep divisions and leadership struggles. Disillusionment with al-Shabaab seemed as if it would prompt many of its fighters to line-up to join IS (Quartz Africa, April 28, 2016). The group, however, has remained visibly static, or at least has enacted very minimal changes to its operations. Its presence is still focused in northern Somalia, with minimal expansion into Mogadishu. Although its exact military strength is not known, analysts estimate that it has between 200 and 300 active fighters, similar to its size in 2015. Some reports suggest that the group has increased its operations and is competing for space with al-Shabaab, but the latter has a much larger fighting force and has remained Somalia's most adept terrorist group since 2006 (Africanews, April 14, 2019).
IS has so far failed to expand, recruit more fighters, and gain territory, despite earlier predictions of an upward trajectory. The group has faced pressure from al-Shabaab as well as the Somali army, which has been backed by U.S. airstrikes. IS and al-Shabaab share common objectives but have frequently clashed over control of territory and religious authority. Al-Shabaab has described IS in Somalia as a disease that must be eliminated in order to stop frustrating the mujahedeen's objectives. The militant group has moved aggressively against the IS faction (Citizen Digital, December 28, 2018).
IS has also lost fighters and leaders in suspected U.S. airstrikes. The most significant victim of the targeted airstrikes was Abdulhakim Dhuqub, the IS branch's deputy leader, in April 2019. His vehicle was struck near Hiriro village in the Bari area of Puntland. Dhuqub was in charge of the faction's daily operations, including the planning of attacks and procurement (The East African, May 10, 2019). His death was followed by several other airstrikes in Puntland, including a drone strike in April that hit a base near the remote village of Ameyra about 150 kilometers south of Bossaso, Puntland State's business capital, and another that killed 13 in the Golis mountains. It is not clear if any lives were lost in this particular strike.
Despite being under relentless offensives by al-Shabaab and the Somali government, the group has managed to carry out several deadly attacks and has tentatively claimed responsibility for others in Puntland and the Somali capital, Mogadishu.
Its operations in Puntland have involved suicide attacks, armed assaults, and the brief capture of towns. In October 2016, the group captured the town of Qandala in Puntland's Bari region and declared it the seat of the Islamic Caliphate in Somalia. A month later, the faction was forced out by Puntland forces backed by US army advisors (Daily Nation, November 11, 2017). In February 2017, IS fighters stormed a village hotel in Bosasso, killing four guards. In May of the same year, the group carried out its first suicide attack at a checkpoint near the town killing five people (Garowe Online, February 8, 2017; Daily Nation, November 11, 2017).
The group's operations have been considerably more limited in Mogadishu. IS operations in the capital have mostly consisted of low-level assassinations, mainly targeting security forces.
Beyond Somalia, there has also been a visible attempt to expand into other countries in East Africa, including Kenya and Ethiopia. In September, Ethiopia's deputy army chief said the group had tried many times to establish a base in the country without success. The official warned that the group had recruited, trained, and armed many Ethiopians. Many of them were reportedly arrested, but a large number were still on the run (Africanews, September 23, 2019).
The developments in Ethiopia came one month after the Somali-based group said it would release jihadist materials in Amharic, a dialect widely spoken in Ethiopia. In doing so, IS aims to ignite a recruitment drive among the country's Muslim community amid ongoing ethnic and political unrest.
Despite its slow start, the group continues to pose a threat and is still eyeing regional expansion. With reports suggesting that the Somali faction is an important outpost for IS, its actions need to be closely monitored, particularly given its collapse in the Middle East and expansion elsewhere in Africa. Moreover, the faction could serve as IS' gateway into East Africa and a bridge for other IS groups in the region.