Jihadism in Francophone Western Indian Ocean Islands: Cases from Comoros, Réunion, and Mauritius
Publication: Terrorism Monitor Volume: 18 Issue: 23
By: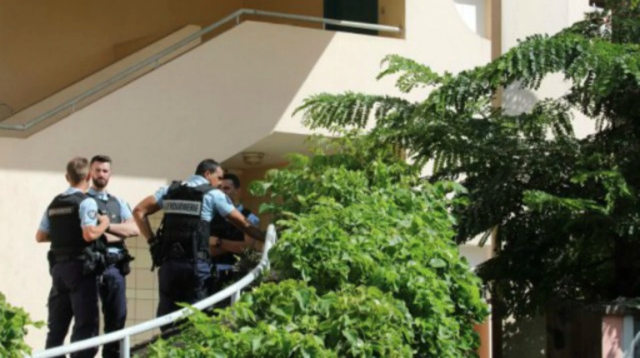 The tropical islands in the Western Indian Ocean are overlooked by terrorism analysts because they have been spared from major attacks. However, several factors make them vulnerable targets for radicalization. The three main islands assessed in this article are Comoros, Réunion, and Mauritius.
The Comoros archipelago is 300 kilometers across the Mozambique Channel and is politically divided between the Union of Comoros and Mayotte, the latter an overseas department of France. Mayotte became an official French colony in 1843, while the three other islands in the Comoros archipelago became French protectorates forty years later, colonies in 1912, and independent in 1974. Only in Mayotte did the population vote to remain part of France due to a longer history of interaction and stronger cultural ties with the country.
Meanwhile, to the east of Madagascar, Réunion and Mauritius changed hands several times from the sixteenth to the twentieth centuries between the Dutch, Portuguese, French and British. Today Réunion, like Mayotte, is a French overseas department, while Mauritius gained independence from Britain in 1968 and became a republic in 1992. Since Mauritius was ruled by France from 1715 until 1814, French became the lingua franca on Mauritius and French culture remains to this day an integral part of the islanders' heritage and identity. Mauritius is, for example, part of the 88 countries of Le Francophonie, which share French as a common language.
Comoros, Réunion, and Mauritius are different from one another, including by size, culture, socio-economic context, and political status. However, they share certain common traits that distinguish themselves from nearby states on the African continent, including their island geography, insularity, and historical ties with France and Le Francophonie. Only recently, however, has the threat from jihadism become something that these islands now face in common with their continental counterparts.
Comoros: A Potential Hideout and Infiltration Route?
In the past, the Comoros archipelago, though predominantly Muslim, has been considered an unlikely breeding ground for jihadism because Comoran Islam is generally tolerant. However, there have been several known jihadists to have emerged from Comoros. One of them was late al-Qaeda commander in East Africa and Osama bin Laden's "confidential secretary," Fazul Abdullah Mohammed, who was killed in Somalia in 2006.
Individual counter-terrorism investigations have taken place involving Comoran nationals in Kenya, Tanzania and Uganda between 2014 and 2017, which points to Comorans' links to East African jihadist networks (Comores-infos.net, May 20, 2014; comores-infos.net, April 23, 2015; tanzanialatestnews.blogspot.com, October 14, 2017). At the same time, the Comoran archipelago has been shaken by more than 20 coups or attempted coups since gaining independence. Before the most recent March 2019 presidential elections, for example, Comoran President Azali Assoumani allegedly survived an attempt on his life.
The assassination attempt was intended to target Assoumani's convoy on his election campaign trail. However, the opposition insisted the incident, which was on Anjouan island, was "not credible" and implied it was staged, and also accused Assoumani of winning the 2019 elections through fraud. Comoran authorities, meanwhile, claimed to have prevented a second assassination attempt in April 2020, when assassins plotted to smuggle a bomb into Assoumani's airplane (Agence France-Presse, May 22; Radio France Internationale, May 23).
These attempts on the life of the president demonstrate the volatile political culture of Comoros. France fears jihadists could use that instability to hide or to infiltrate Mayotte, which is only 70 kilometers from the coast of Anjouan island. This proximity has also been conducive to human trafficking and illegal migration, which has been difficult to control. In 2016 and again in 2018, for example, Mayotte islanders protested against insecurity caused by spiraling crime and an influx of migrants from neighboring African islands (Radio France Internationale, October 22, 2010).
In 2017, General Bertrand Soublet, former commander of the French Gendarmerie forces in France's overseas territories, stated Mayotte was ill-prepared to tackle terrorism and that its borders were poorly protected (Francetvinfo.fr, December 13, 2017). One year later, France prevented a Comoran female, Sakina Said Omar, who was suspected of having jihadist ties, from entering French territory (FranceInfotvinfo.fr, June 1, 2018). And in 2019 Comoran security authorities handed over to France two French female nationals, who were allegedly on France's terrorism watchlist and had moved to the Comoran islands (FranceInfotvinfo.fr, June 9).
Furthermore, Mayotte was not spared from Islamic State (IS)'s outreach—at least nine people from Mayotte joined IS. Several of them died in subsequent years in Syria and Iraq, including a former military mechanic called "Sharif," who deserted from the French army in 2012 and died in December 2014. Another unnamed female left Mayotte as early as 2005 and her relatives were informed in 2017 of her death in Syria (Linfo.re, July 17, 2015; Francetvinfo.fr, November 7, 2017).
Réunion: Radicalization, Travels, and Shootouts
With the ascent of IS in Syria and Iraq, Réunion also witnessed an increase in radicalization and overseas terrorism. In 2015, for example, French authorities counted over 60 radicalized individuals in Réunion. This was above the national average of 40 per department (Imaz Press Réunion, July 1, 2015).
In the years 2014-2015, several individuals from Réunion and its diaspora joined IS. They included the veteran jihadist, Fabien Clain, and his brother Jean-Michel. Fabien arrived in Syria in March 2015 and became known as the "voice of Daesh" (the Arabic acronym for Islamic State) after he announced in a recording immediately after the November 2015 Paris attacks that IS was responsible. Fabien and Jean-Michel, however, died in 2019 fighting for Islamic State.
Among the half dozen jihadist travelers who departed from Réunion was also Sandia Gaia. Born in 1990, she left Réunion in December 2014 for Syria. After the fall of IS' caliphate, Gaia wound up in the Kurdish-run Ayn Issa camp for IS family members. In May 2020, it was reported, however, that Gaia escaped from the camp (francetvinfo.fr, May 31).
Attempts to stem jihadism in Réunion led to several counter-terrorism operations. In June 2015, five individuals were arrested for terrorism offences, including a 21-year-old preacher, Naïl Varatchia, who was known as "the Egyptian." Varatchia was radicalized while studying in Egypt and after returning home, he became a central figure in Salafist circles in Réunion. He was accused of inspiring and aiding five men's travel to join IS and was sentenced to an eight-year prison sentence in 2018 (francetvinfo.fr, June 28, 2017; Zinfos, October 5, 2018).
The most severe terrorism case to date on Réunion took place in April 2017, when authorities arrested Jérôme Lebeau at his home. Lebeau had been radicalized through the internet and was an active member on jihadist websites. When police arrived at his apartment, Lebeau shot and wounded two police officers. He was quickly overpowered and a search of his apartment revealed several weapons and supplies to make Molotov cocktails. His mother was also arrested. Both were sentenced for terrorism offences by a Paris court in March 2020: Jérôme for 28 years and his mother for five years (Imaz Press, March 6, 2020).
Mauritius: Persistent Communal Tensions
This combination of radicalization and jihadism was also witnessed in Mauritius. In late 2014, Mauritian intelligence services discovered a handful of Muslims from the island had traveled to Syria and Iraq to join IS. Mauritius was further shocked in December 2015 when IS released a propaganda video of a young Mauritian, "al-Shuaib al-Afriqi," speaking in both French and Mauritian Creole and urging his compatriots to travel to the Middle East and join IS. Al-Afriqi was soon identified as 35-year-old Yogen Sundrun, who had converted to Islam from Hinduism, the Mauritius' largest religion, and moved to England a decade earlier (Defimedia.info, December 10, 2015).
While Sundrun's radicalization most likely took place outside Mauritius, three other travelers joined IS from Mauritius itself. Possibly the first was Reaz Lauthan, a radical preacher who died fighting for IS in 2013. Before his first departure to Syria in 2011, Lauthan had been an Islamist activist, who founded several Islamist organizations in Mauritius that sought to "purify" Islamic traditions of "Hindu influence." Lauthan returned to Mauritius in 2012 and opened a bookshop in Plaine-Verte. One year later, he sparked controversy when he organized a demonstration to condemn "the sins of Mauritians" that had "invited God's punishment" after the capital Port Louis was hit by deadly flooding. Later in the same year Lauthan returned to Syria and died soon afterwards (lexpress.mu, December 12, 2015).
In March 2014, another Mauritian, Zafirr Golamaully, travelled from Mauritius to Syria. He then became a relatively high-profile fighter for IS and published accounts online about travelling to and living in Syria. Golamaully was joined in March 2015 by his sister, Lubnaa, who had also travelled without her parents' knowledge to Syria. The siblings received moral encouragement and financial assistance from their uncle and aunt in Britain, who were later sentenced by a British court in 2016 to several years in prison (BBC, November 22, 2016).
By March 2015, Turkish authorities had expelled 13 Mauritians who were suspected of trying to cross the Turkish-Syrian border to join IS (Defimedia.info, June 5, 2016). One of those Mauritians was the brother-in-law of Raez Lauthan, the Mauritian radical preacher Javed Meetoo. Meetoo studied in Pakistan before becoming a teacher in Taliban-controlled Afghanistan. Back in Mauritius, Meetoo founded several Islamist organizations, including "Abu Faaris" and "Islam4Mauritius" in 2015, and courted controversy ever since then. In 2015, Meetoo was arrested together with his family on the Turkey-Syria border, purportedly on their way to Mecca. He was, however, expelled to Mauritius.
Faced with this problem of jihadist travelers, Mauritius tightened its counter-terrorism legislation and criminalized participation in terrorist activities overseas (Defimedia.info, October 9, 2016). Mauritian authorities were, however, unable to convict Meetoo on terrorism charges. Since his return to Mauritius, Meetoo, therefore, was able to continue stirring up trouble, including firing gunshots at the French embassy and a hotel in Port Louis in 2016. While causing no damage, pro-Islamic State graffiti was found sprayed on the wall of the embassy and in a private courtyard with the inscription "You will no longer live here in peace" (AfricaNews, May 30, 2016).
In June 2018, Meetoo led further protests against a planned LGBT-march. On the day of the march, scores of anti-LGBT protesters gathered for an unauthorized counter-march led by Meetoo, who was wearing an Islamic State-style bandana. Mauritian police were unable to guarantee the safety of the Gay Pride marchers and the event was cancelled (lexpress.mu, June 5, 2018). In June 2019, Meetoo was again arrested for organizing an unauthorized gathering, but released three weeks later. Meetoo accused Mauritian authorities of arresting him only to safeguard another Gay Pride march that occurred while he was detained (InsideNews, June 24, 2019).
Although Mauritius has not experienced any terrorist attacks thus far, ethnic tensions do also exist. The island has witnessed several attacks against Hindu temples in recent years, including in April 2020 when a Hindu temple in Port Louis Valley Pitot was attacked with a Molotov cocktail. While small-scale in damage, such attacks provoke ethnic and communal tensions on the island (CurrenTrigger, April 30, 2020).
Conclusions
The overall trends show Western Indian Ocean islands have challenges with Islamist extremism. These risks have been driven by local networks and a desire to link up with IS physically and ideologically. Although IS' "caliphate" in Syria and Iraq has been dismantled, in August 2020, IS' fighters in Cabo Delgado captured the Mozambican port city of Mocimboa da Praia on the Indian Ocean coast. This may affect the security of Western Indian Ocean islands if Cabo Delgado becomes the next overseas destination for jihadist travelers from the islands.