Kazakhstan Offers Military Airfield to NATO Forces in Afghanistan
Publication: Eurasia Daily Monitor Volume: 5 Issue: 232
By: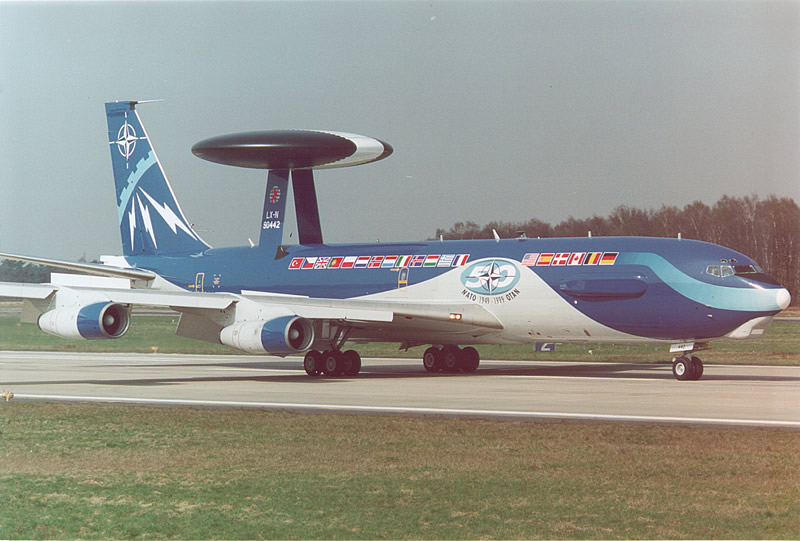 Recently, members of the Kazakhstan Senate ratified two agreements allowing U.S. and NATO coalition forces to use Almaty airport as an emergency airfield for fighter planes flying on missions to Afghanistan. The news hardly produced any comments from government headquarters, but what leaked through the scarce comments in the press was quite enough to whip up nationalist sentiments among the Russian military in Moscow. Army General Petr Deineko, a former commander of the Russian air forces, drew a parallel between the West's intention to install an anti-missile defense system in Eastern Europe and the prospect of an airfield in Kazakhstan. He said that the Kremlin should react calmly to new realities and not "work up hysteria…" He added, nevertheless, that current circumstances in which "our allies take unprecedented decisions opening air space to the flights of American planes requires heightened vigilance from us" (Nezavisimaya Gazeta, December2).
Kazakh Defense Ministry officials failed to elaborate on the details of the agreement to use the airfield. It appears that for Kazakhstan, NATO, and the United States, the backup airfield will be a symbol of military cooperation between the West and Central Asia rather than a practical military airbase. The growing contingent of U.S. and NATO military units in Afghanistan could be more effectively transported using the currently operating airfields of Termez in Uzbekistan, Dushanbe in Tajikistan, and Mari in Turkmenistan, which are close to the combat areas of Afghanistan, instead of making a long and expensive flight to Almaty along the Chinese border.
Although the wisdom of creating an airfield in Almaty with no proper runways, lights and warehouses, or navigation facilities adapted for military planes remains unclear to many, the political analysts in Kazakhstan and Russia link it to the renewed focus by American President-elect Barack Obama on Central Asia, particularly Kazakhstan. Observers give at least three reasons for Kazakhstan's increasing strategic importance in global policy. First, with Obama's pledge to raise the American contingent in Afghanistan to 20,000, the U.S. forces will not be able to rely entirely on Manas airfield in Kyrgyzstan. Second, by expanding their military presence in Central Asia, the United States and NATO forces are determined to squeeze Russia and China out of the oil-rich and strategically important region. This strategy also corresponds to the U.S.-backed plan of creating a Greater Central Asia extending from Afghanistan, through the Central Asian states, to the Middle East. Third, by gaining access to an airfield in Kazakhstan, the United States will have an opportunity to watch and gather intelligence on Chinese nuclear facilities. Whatever the true reasons for a renewed Western march in Central Asia may be, it signals a weakening position of the Russian-led Collective Security Agreement Organization (CSTO) and similar political and military structures in the CIS space.
The political analyst Ruslan Zhumali recalls the unsuccessful attempt of Kazakh and Uzbek diplomats to mend relations with the unruly Afghan Taliban in the past and does not pin much hope on the Collective Security Treaty Organization as a peacemaking force. The only factor preventing bellicose mobs of Afghan tribes from pouring into neighboring states, including Kazakhstan, seems to be the United States and NATO coalition forces, and therefore it is vitally important for the Kazakh Defense Ministry to cooperate with North Atlantic alliance (Aikyn, December 4).
Apart from a sense of military security on its southern borders, the agreement gives Kazakhstan the very tempting prospect of updating and modernizing its military, particularly its air-defense system. On a number of trips to Moscow in recent years, Kazakh Defense Minister Danial Akhmetov has inspected Russian military equipment and bargained for some sophisticated hardware; but Russian technical assistance and personnel training, albeit relatively cheap for all members of the CSTO, has never satisfied Kazakhstan's ambition to adopt NATO standards for its army, which is equipped at present with obsolete Russian-made weaponry. Kazakhstan's progress in cooperating with NATO was too slow, however, mainly because of the political necessity of forging an economic and political alliance with its powerful neighbors, Russia and China. Kazakhstan signed two agreements supporting U.S. and NATO military operations in Afghanistan, within the framework of the Enduring Freedom plan, on December 15, 2001, and on June 10, 2002. Astana was in no hurry, however, to ratify them. Even before military operations in Afghanistan began, the United States had tried unsuccessfully to negotiate the lease of two airfields from Kazakhstan.
The ratification of the agreements by the Kazakh Senate is a small but decisive step in Kazakhstan's growing ties with NATO. It offers the country a possibility to realize Defense Minister Danial Akhmetov's recurring dream of introducing an integrated air-defense system into the army and raising the combat capabilities of the nascent Caspian fleet.