Kidnapping in the North Caucasus Is Prevalent but Varied Across Region
Publication: Eurasia Daily Monitor Volume: 9 Issue: 140
By: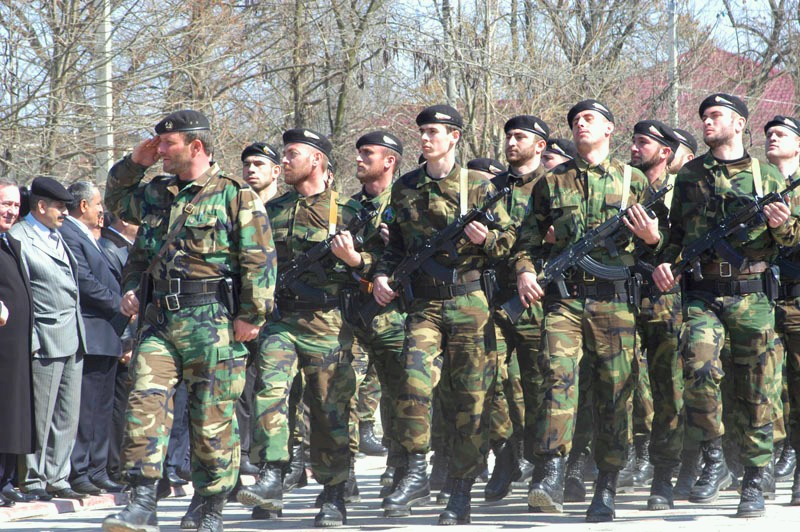 On June 13, 2012, the European Court of Human Rights (ECHR) obligated Russia to pay 60,000 euros ($73,680) to relatives of Ramzan Umarov, who was kidnapped by police on April 2007 in Makhachkala, the capital of Dagestan. The Dagestan Public Prosecutor's office had opened a criminal case, but the investigation was unsuccessful. After four years, a court officially declared that Ramzan Umarov had died.
The attorneys of Umarov's relatives who took the case to the ECHR are members of the Russian human rights organization "Memorial." "We hope that after the Umarov precedent, relatives of people who were kidnapped by police and the Russian army in the North Caucasus will begin to [appeal their cases] to the European Court of Human Rights," said Oleg Orlov, a member of the staff of "Memorial" (Novie Izvestia, June, 15).
The president of "Memorial," Tatiana Kasatkina, told Jamestown on July 5, that the organization defines "kidnapped" victims as "a man who was transported against his will by armed men in uniform who often wear masks." "Memorial" considers "kidnappers" to be any "men who do not show official documents when they detain a man. They do not tell the detainee where he is being transported to," and usually the kidnappers "do not inform local police about their actions." According to Kasatkina, almost all kidnappings in the North Caucasus are done by the Russian police and army.
As Kasatkina notes, more than 3,000 men were kidnapped in the North Caucasus by police and the Russian army since 1999. Most of these kidnappings occurred between 1999 and 2002 – a period of active Russian military actions in the North Caucasus. But, as the "Memorial" president said, kidnapping is continuing today. Although accurate figures for 2012 do not exist, in 2011, 28 kidnappings took place in Dagestan, 20 in Chechnya, 13 in Ingushetia, and three in Kabardino-Balkaria. But Kasatkina stressed that the statistics for Chechnya are not reliable. "We can monitor the situation in other North Caucasus republics, but Chechnya for ['Memorial'] remains 'terra incognita.' People are afraid of contacting us. They say, 'If Chechen authorities know about our contacts with human rights defenders they will kill us.' So we can only guess on the real scale of kidnapping in Chechnya," Kasastkina told Jamestown.
"Our republic is the main hot spot in all of the North Caucasus, which explains the fact that the number of kidnappings is much higher here than in other North Caucasian republics," Dr. Eduard Urazaev, a deputy director of the Dagestan Department of Information and a political scientist, said in an interview with Jamestown on July 6. According to Dr. Urazaev, the situation in the other main regional hot spot – Ingushetia – is becoming more stable, and the number of kidnappings there is decreasing. But the situation in Dagestan remains very complicated. As Urazaev believes, Dagestani authorities do everything possible to prevent kidnappings. "The Dagestan Prosecutor's office investigates all reports of kidnapping," he said, stressing that it is speculation to believe that only the army and the police kidnap people. "There are a lot of criminal groups in Dagestan that take hostages and then demand money from their relatives," Dr. Urazaev concluded.
Collecting similar information from Chechnya is not easy. None of the Chechen journalists and human rights defenders that the author attempted to contact on July 5, agreed to speak on the record. In the author's experience, this fear to speak out was not present in Chechnya two years ago. An exception was "a mobile group of Russian human rights defenders in Chechnya," whose members are not afraid of speaking openly. The group uses a rotation principle: human rights defenders from different parts of Russia work in Chechnya for just a few months at a time.
"Unfortunately, we do not have statistics for kidnappings in Chechnya, but I am sure that the situation here is much worse than in any other North Caucasus republic," Dmitry Laptev told Jamestown from Grozny. Laptev, a member of the mobile group of Russian human rights defenders in Chechnya, belongs to the Nijni Novgorod "Committee Against Tortures." According to him, "Ninety-nine percent of kidnappings are done by [Chechen president Ramzan] Kadyrov's militants." As he argues, Kadyrov's "army" is larger than it needs to be, and the security forces have to demonstrate that they are useful to justify their over-inflated size. Consequently, Laptev told Jamestown, "Often Kadyrov's militants will detain a man, and hold him in a cell until a full beard grows on his face. Then they kill the bearded prisoner as a rebel."
"Kidnappings in the North Caucasus forcibly demonstrate that Russia still is not a [rule-of-law-governed] country. But the situation differs in various North Caucasus republics. Ingush authorities try to negotiate with rebels, and the situation there is slowly improving. The situation in Dagestan is still very tense. It is good, that we can at least work in the North Caucasus. But there is one exception – Chechnya. Really we know very little about the situation in this republic," concluded Tatiana Kasatkina.
The main goal of the kidnappings is to frighten rebels. While visiting the North Caucasus in December 2010, the author was privately told by some law enforcement agents that kidnapping is a faster way to punish rebels than an official arrest. But on the other hand, "this easy way" of punishment creates a negative image of Russia in the world. Kidnapping as a usual, every day practice is not worthwhile for the Russian authorities. Moscow can encourage kidnapping in extremes situations, but not in everyday life. Therefore, although in general the Russian authorities want to decrease the frequency of kidnappings, the Kremlin does not have much influence on kidnapping in Chechnya. In its internal policy, the Chechen Republic has all the appearances of being relatively independent from Russia. As such, the unpredictability and eccentricity of the Chechen leadership will remain a very serious problem for the Russian authorities if Moscow will ever decide to genuinely crack down on the kidnapping problem in the republic.