Kim Jong-un: The Man Who Got Away
Publication: Eurasia Daily Monitor Volume: 12 Issue: 91
By: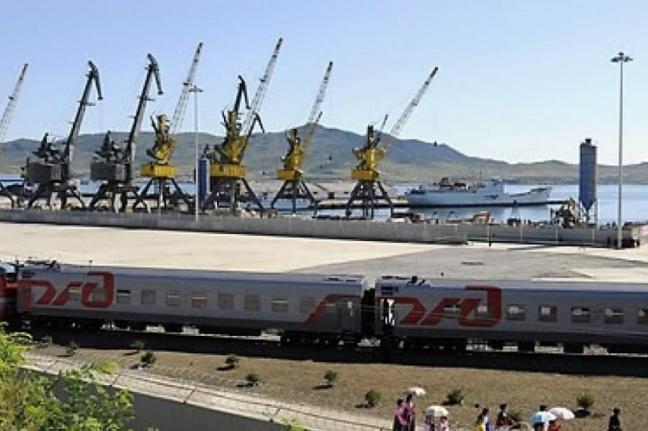 Even as South Korean media were speculating about Kim Jong-un's projected visit to Moscow to attend the VE-Day celebration on May 9, 2015, he announced abruptly that he would not, after all, be attending (Yonhap, April 30; Dong-a-Ilbo Online, May 1; The Moscow Time, April 30). Moscow cited "internal factors" as the reason for this cancellation; but the fact that Kim spent the day visiting North Korean pig farms, suggested that excuse was obviously a cover (The Daily NK, May 1). Naturally, South Korean analysts, along with the Russian media, speculated as to his real motives. Some alleged that Kim refused to come to Moscow after learning he would not be able to hold summit talks on sensitive issues with President Vladimir Putin and receive more economic aid from Russia. Moreover he might have had to hold meetings with other heads of state that he would have limited ability to stage manage, and thus could face some uncomfortable issues (The Daily NK, May 1). Another set of opinions revolved around the possibility that the North Korean leader demanded a special status—in keeping with his predecessors' obsession with similar tokens of obeisance—but that Moscow could not give this to him, especially in the Russian capital, with other heads of state in attendance (Dong-a-Ilbo Online, May 1). Some Russian sources, meanwhile, surmised that he did not want to have to defend to Putin Pyongyang's upcoming missile, satellite and submarine tests, universally regarded as provocative (Interfax, April 30). Finally, certain South Korean news outlets argued that Kim declined to come because he had sought to buy the same S-300 missiles that Iran is supposed to obtain from Russia but was turned down for lack of cash and due to Chinese objections (Dong-a-Ilbo Online, May 3).
Nevertheless, whatever Kim's reason for canceling what would have been his first trip abroad since assuming power, it does not appear to have harmed bilateral relations with Moscow. Indeed, the Russian Ministry of Foreign affairs explicitly said, on April 30, that Kim's non-attendance would not affect the work of the Russia–North Korea intergovernmental commission or hamper progress on ongoing trade and investment deal talks. In fact on that same day, Moscow announced new invitations to both Pyongyang and Seoul to discuss trilateral economic projects (Interfax, April 30). Nor are the existing deals the only ones that Russian state agencies wish to pursue with North Korea (see EDM, May 8).
Russia's Deputy Minister for Far East Development Maxim Shereykin has openly advocated the increased use of "cheap" North Korean labor. Russia might also soon supply natural gas to North Korea (RIA Novosti, April 8; JoongAng Daily Online, April 19). While, Russian Defense Minister Sergei Shoigu noted that defense cooperation between Moscow and Pyongyang will expand and that Russian policy to move in this direction remains unchanged (Interfax, April 15). Signifying such cooperation, both sides have agreed to build a road connection between them that will presumably add to the rail line traversing the Tumen River (itself the object of a multilateral United Nations Development program) (Russiainsider.com, April 19). In addition, the two sides are discussing a program for joint outer space exploration (Ibtimes.com, TASS, April 24).
Moscow's forbearance toward North Korea and Kim Jong-Un is not due to altruism. In 2003, Russia was able to obtain a seat in the Six-Party Talks on North Korea's de-nuclearization only thanks to Pyongyang's insistence. And similarly, today, Moscow well understands that if it is to have any kind of significant voice in Asia it must have an active and productive relationship with Pyongyang. Moreover, Russia's Korea watchers have clearly decided that it is increasingly necessary for Russia to pursue its own North Korea policy—whether or not it lines up with China and, if necessary, as distinct, though not necessarily opposed to China (Financial Times, April 17).
Thus both Russia and North Korea are consistently cooperating to emerge from under China's ever-growing shadow. On the one hand, Moscow and Beijing are increasingly working together on the international and bilateral level to challenge the dominance of the United States and the wider West. But on the other hand, Russia's relationship with North Korea shows that, at least with regard to regional security in East Asia, the Russo-Chinese relationship remains quite competitive even when cooperation is advertised. Indeed, a leading Russian Korea expert, Aleksandr Zhebin, wrote that the burgeoning Moscow-Pyongyang relationship stems not only form the "activation" of Russia's Far Eastern policy, but also "from the awareness that North Korea could play a certain, albeit for the time being mostly symbolic, role not only in East Asia but also in the world of alignment of forces" (Nezavisimaya Gazeta Online, April 1). Nothing more clearly captures the hardheaded Realpolitik underlying this rapprochement.
Kim Jong-un might have skipped Russia's VE-Day festivities this year, but the overall bilateral relationship appears to be moving forward. These relations will, apparently, continue to grow warmer—and possibly at China, if not also the US's, expense. And that is, seemingly, how the two leaders in Moscow and Pyongyang would like it.