Kyiv Rejects Merger of Naftohaz Ukrainy with Gazprom
Publication: Eurasia Daily Monitor Volume: 7 Issue: 166
By: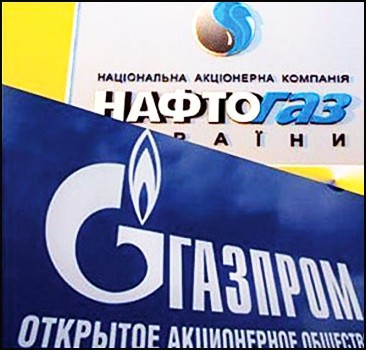 Fundamental differences have emerged in talks on a joint venture between Russia's Gazprom and the Naftohaz Ukrainy national oil and gas company. Not only do Kyiv and Moscow differ on which assets the joint venture should be based on and on the gas price issue, but the goal of the talks is seen differently in the two capitals. The Ukrainian government has flatly rejected Gazprom's recent suggestion that Naftohaz should eventually be merged with the Russian company.
The merger idea was put forward by Russian Prime Minister, Vladimir Putin, last spring. Ukrainian President Viktor Yanukovych, suggested a joint venture instead leading to Gazprom and Naftohaz to start talks. Little progress has been achieved in the talks thus far because Russia and Ukraine pursue different goals. While Moscow wants to take full control over the Ukrainian gas transit route by merging Naftohaz with Gazprom, for Kyiv the short-term goal is to lower the gas price and, for strategic reasons, to upgrade its gas pipelines in order that they should remain the principal route for Russian gas bound for Europe. Ukraine now wants to set up a joint venture with Gazprom in order to receive access to gas deposits in Russia, which should make it possible to lower the domestic price of gas. In exchange Kyiv is ready to allow Gazprom to participate in the management of its pipelines (UNIAN, August 25).
Ukrainian Prime Minister, Mykola Azarov, told his cabinet on August 25 that he intended to revise the gas agreements with Russia which were signed by the previous government of Prime Minister, Yulia Tymoshenko, in January 2009. He said the gas price formula accepted by Tymoshenko should be changed despite the April 2010 gas-for-naval base accord with Russia according to which Ukraine enjoys discounts until at least 2019. In doing so, the Ukrainian government has allowed the Russian Black Sea Fleet to remain in Sevastopol until 2042. Azarov stated that without the discounts, high Russian gas prices would have ruined the economy (UNIAN, August 25). Putin replied that the discount by which Russia "supports the economy of a friendly state," was "enough" and that Ukraine would continue to pay for gas "according to the European formula" (Komsomolskaya Pravda, August 31).
On August 27, Gazprom CEO, Aleksey Miller, told visiting Ukrainian Fuel and Energy Minister, Yury Boyko, that the gas price for Ukrainian households could be lowered to the Russian domestic level once a joint venture involving Gazprom and Naftohaz was formed (UNIAN, August 27). However, Miller's price proposal is not as lucrative as it may seem. Moscow intends to increase its non-market domestic gas prices to the market level within the next few years. Miller's proposal essentially meant that Gazprom wanted to receive concessions from Ukraine in the joint venture talks in return for a short-term gas price discount.
On September 7, Miller told journalists that a merger of Gazprom and Naftohaz was the final objective of the ongoing talks. Miller reiterated that Ukraine would continue to enjoy Russian domestic gas prices. Miller also said that a joint venture would be only the first stage in the process, adding that later Gazprom and Naftohaz should be merged. "We are not interested in setting up a joint venture just for the sake of a joint venture," he said (Interfax, September 7). A merger would inevitably result in Naftohaz's takeover by Gazprom. This is because of the two economies' and the two companies' different sizes: Naftohaz is not worth more than 10-15 percent of Gazprom.
Kyiv immediately rejected Miller's plan. "Naftohaz will not become part of Gazprom," Boyko affirmed on September 8, adding that "any unification should be on the parity basis only." Azarov's press service confirmed this position. "We discuss market mechanisms for setting up an efficient joint venture where the interests of both sides would be equally taken into consideration," Azarov's press secretary, Vitaly Lukyanenko, said (Interfax-Ukraine, September 8).
Moscow has also been parsimonious about the gas fields that Kyiv wants it to contribute to the joint venture. Gazprom Deputy CEO, Valery Golubev, said on September 9 that gas deposits in Astrakhan and the Yamal peninsula could be contributed. However, a source in Boyko's team told the Kommersant-Ukraine that the proposal did not suit Kyiv. The source said that gas extraction in the conditions of Yamal permafrost would require heavy investment and that Kyiv would instead prefer the Urengoy gas fields in West Siberia (Kommersant-Ukraine, September 10).
Despite Kyiv's negative attitude towards the merger plan, Moscow continues to push the deal. Russian Duma Deputy Speaker and Gas Society head, Valery Yazev, recently hinted that Moscow might drop its South Stream gas pipeline project if Ukraine agreed to the Gazprom-Naftohaz merger (Interfax-Ukraine, September 13). Kyiv has been insisting that South Stream, which if built will partially divert the gas flow from Ukraine, should be dropped in favor of the cheaper alternative of upgrading Naftohaz's pipelines to carry more gas to Europe.