Kyrgyzstan Determined to Pursue Its Hydropower Plans With or Without Russia
Publication: Eurasia Daily Monitor Volume: 13 Issue: 10
By: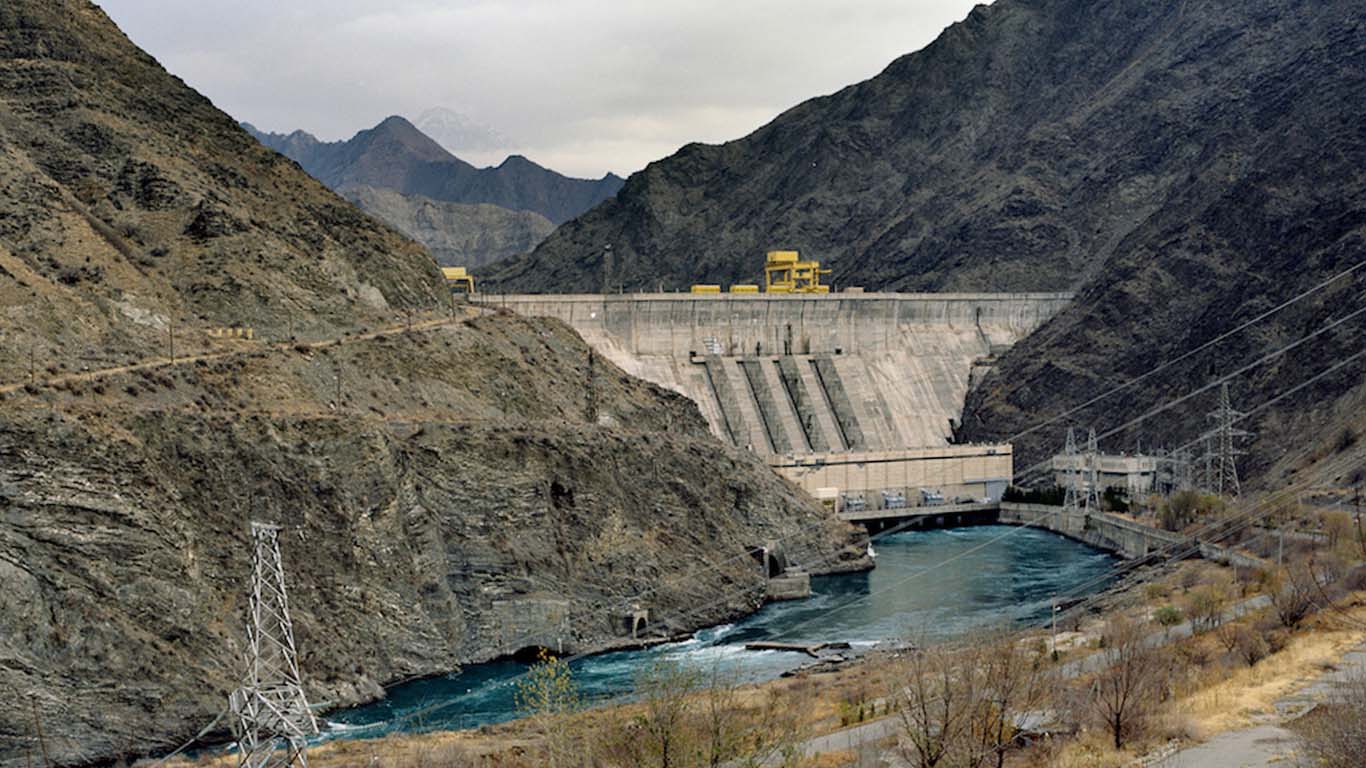 Until the close of 2015, Russia was the sole investor in two planned hydro-electric power projects in Kyrgyzstan: the Upper-Naryn cascade project and the Kambar-Ata-1 hydropower plant. The Upper Naryn project is estimated to cost $700 million and consists of four hydropower plants, while Kambarata-1, a mega-hydropower plant, is estimated to cost $2 billion (Kloop.kg, December 31). But the realization of these plans is now under threat after Kyrgyzstan determined that Russia is not really planning to invest in the project.
Kyrgyzstan's President Almazbek Atambayev, in his end-of-year press conference, acknowledged that so far no investments had been made by the Russian side in the projects due to the ongoing economic stagnation Russia. Nevertheless, Atambayev said, "that will hardly be an impeding factor—if Russia cannot do it, then Kyrgyzstan will implement the projects with other investors and partners." He added that Russia will even be relieved with having one less financial burden. President Atambayev did not hide his frustration that the Russian Ministry of Energy had raised multiple technical issues with the Upper-Naryn cascade project throughout 2015. Kyrgyzstan addressed these points put forward by Moscow, but Atambayev doubts this was the end of such roadblocks coming from Moscow; rather, he believes Russia may never have planned to actually fund these hydro-electric projects in the first place (YouTube, December 24, 2015; Interfax, December 24, 2015).
To follow up on President Atambayev's statement and demonstrate the government's confidence in completing the projects, Kyrgyzstani Prime Minister Temir Sariyev gave assurances the following day that negotiations with other investors will be held in the near future and that the government already has a number of alternatives in mind (KyrTAg, December 25, 2015). Sariyev's remarks may have been a bluff, however. Russia's ambassador to Kyrgyzstan, Andrei Krutko, meanwhile, urged the government in Bishkek to wait to hear from Moscow before taking any further steps in pursuing the project without Russia (24.kg, December 25). Nevertheless, no official statements from Russia followed, and the Kyrgyz Republic's government officially terminated its investment agreement with Russia on the last day of 2015 (Kloop.kg, December 31).
Some parliamentary members had advised the government to wait until Russia's economic problems had been resolved before moving forward on the hydropower projects. But President Atambayev refused, saying the country needed the construct the necessary infrastructure to meet its obligation to supply electricity to Afghanistan and Pakistan under the CASA-1000 project. Specifically, Atambayev referred to the economic advantages Kyrgyzstan will reap under the CASA-1000 project, earning a profit of five cents on every produced unit of electricity sold. However, building new hydro-electric plants is contrary to the stated purpose of the CASA-1000 project given that, by design, only excess existing electrical power from Tajikistan and Kyrgyzstan is supposed be sold to Afghanistan and Pakistan. On paper, this should not require additional power generating capacities for the successful realization of the project, as had been stipulated in multiple multilateral documents pertaining to CASA-1000 from the Asian Development Bank and World Bank in relation. The CASA-1000 project is also a key element of the New Silk Road Initiative, promoted by the United States. But from the outset, the project has had the potential to turn into a major regional headache for downstream Central Asian states, as both Tajikistan and Kyrgyzstan have been planning to build additional hydro-electric dams across rivers that flowed onward to water users Kazakhstan and Uzbekistan.
President Atambayev may also want to speed up the construction of the proposed new hydropower plants in order to leave a legacy as the first president who brought energy self-sufficiency to Kyrgyzstan (Gezitter.org, September 1, 2015). During his December press conference, he openly said that he wished to have at least one new hydropower plant open before the end of his presidential tenure in 2017 (YouTube, December 24, 2015; Interfax, December 24, 2015).
Yet, the Kyrgyz Republic's aging Soviet-era electricity infrastructure has long been vulnerable; even with new hydropower plants, the country will be far from energy secure. On December 28, Kyrgyzstan's largest electricity producer, the Toktogul hydropower plant, had to be shut down and the electrical power supply to the population had to be rationed because of oil leaks from the cable lines (KyrTAg, December 29, 2015). Consequently, Kyrgyzstan had to increase its imports of electricity from neighboring countries. The incident is a reminder that a state with a vulnerable and unsustainable domestic electricity supply will have great difficulty exporting power.
Although terminating the agreement with Russia was a bold move by Kyrgyzstan, Bishkek is unlikely to find any serious alternatives to Russian financing—particularly since these mega hydropower projects are politically contentious in Central Asia due to fears by the downstream countries over losing their access to water supplies. But given Moscow's repeated tendency not to deliver on promised large-scale infrastructure projects in the region (see EDM, August 14, 2014), Kyrgyzstan's ultimate exasperation and canceling of its deal with Russia should have come as little surprise.