Kyrgyzstan to Begin Electricity Rationing Next Month
Publication: Eurasia Daily Monitor Volume: 6 Issue: 175
By: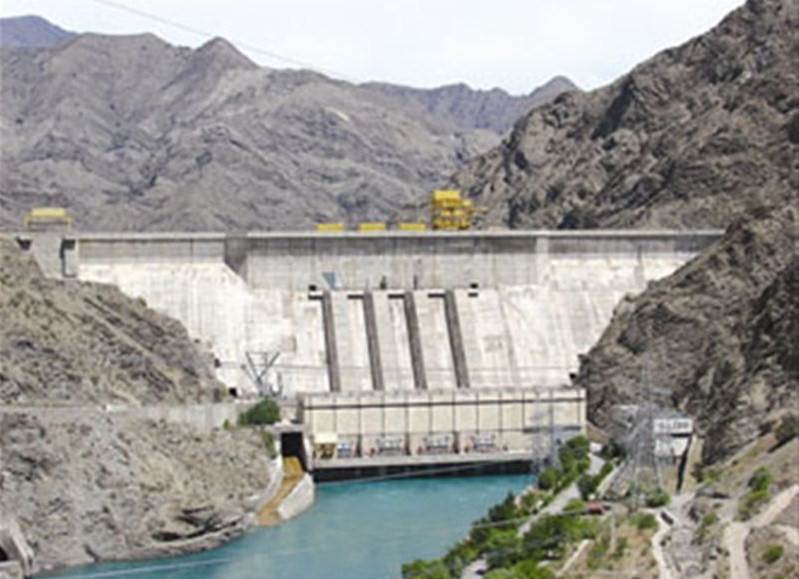 As winter approaches, the Kyrgyz Minister of Energy Iliyas Davydov has announced that electricity will be rationed in the upcoming months. Last year, electricity outages reached 12 hours or more in some parts of Kyrgyzstan. Significantly, electricity shortages were largely caused by the poor management of water resources in the country, neighboring countries, and the Kyrgyz government's illegal sale of electricity. According to international experts, clandestine electricity sales continued even during the crisis, albeit in smaller proportions.
The volume of water reached 12.55 billion cubic meters (bcm) this month. The level is likely to increase to 13.3 bcm later this year, which is 35 percent more than last year (www.nts.kg, September 22). However, this is still insufficient to secure an uninterrupted supply of energy.
Last year's electricity shortages resulted in a slowdown of businesses and affected the everyday lives of the Kyrgyz population. Thanks to a warmer winter and lower consumption of electricity, the government was able to avert a more serious breakdown of the country's electricity production and transmission systems. However, the government also failed to introduce any important changes into the management of the energy sector in order to avoid future crises.
Throughout this year, President Kurmanbek Bakiyev has energetically promoted the positive implications of the $2 billion in Russian credit to build the Kambarata-1 station. But how the credit will be spent and when the construction of the station is due for completion remains unknown. Davydov said that the credit will not be used to pay off the $18 million debt to Uzbekistan (www.24.kg, September 22). If Kyrgyzstan fails to pay off that debt, Tashkent might cut off its gas supplies to Kyrgyzstan, and the latter will need to rely on electricity even more during the coming winter months.
Meanwhile, Uzbekistan is calling on the international community to investigate how the new hydro-power stations in Kyrgyzstan and Tajikistan will affect the regional environment. This request is politically motivated, since the Uzbek government is against having upstream Kyrgyzstan and Tajikistan gaining more control over the production of energy and controlling water release to downstream countries. Uzbekistan prefers not to mention that over 50 percent of water is lost on its territory due to its poor irrigation infrastructure.
With the help of the international community, Kyrgyzstan began reforming the energy sector in the mid 1990's. However, these reforms opened up new loopholes for corruption on the part of individuals within the regime. According to various estimates, prior to the energy crisis in 2008, key managers and government officials in the energy sector annually pocketed up to $30 million. These funds have been invested in the Baltic States and Russia, rather than remaining in Kyrgyzstan (Jamestown interview with Kyrgyz expert, January 2009).
Among other issues, the Kyrgyz government needs to reform domestic electricity rates, which remain below their market value. Today, the rich benefit more from low tariffs, since low electricity costs significantly increases consumption among the more affluent, while higher costs leads to less wasteful consumption of electricity in general. Since 1996, when energy reform began, electricity rates have increased by 549 percent. Still, the price for electricity has to reach 1.2-1.4 soms per kilowatt hour (kwh) (3-3.5 cents), up from the current rate of 0.7 soms per kwh (1.7 cents) in the coming months to meet current production costs. Revenues from higher electricity prices could potentially be spent on formulating an improved system of social support to the poor to prevent "leakages" of social benefits.
Currently, electricity for households and public institutions is subsidized through higher tariffs for private enterprises and export revenues. According to Kyrgyz experts, the existing electricity rate subsidy system is inefficient, since private enterprises compensate for their higher rates by raising prices, thus causing inflation for consumer goods and services. Some private enterprises prefer to switch to alternative modes of electricity generation, depriving the public electricity power generating sector of its revenue.
According to UNDP estimates, the probability that the electricity deficit will continue in Kyrgyzstan during 2009-2012 is 80 percent (Jamestown interview with UNDP representative, January 2009). This situation also partly results from the decreasing capacity of the Bishkek and Osh Combined Heating and Power Plants (CHP), while public demand for electricity increases annually by 2 percent. In order to continue meeting domestic demand, Kyrgyzstan needs to build additional 35-45 megawatt power generating plants. Under current plans no additional power generating plant will be available until 2012, and therefore the Bishkek CHP-1 will have to work at its maximum level in the interim. The modernization of the CHP's will require an extra $280 million investment over four years. The Kyrgyz government remains ambivalent about where these funds will be sought from.