Kyrgyzstan's Parliament Exploits State Symbols, Avoids Hard Questions
Publication: Eurasia Daily Monitor Volume: 8 Issue: 106
By: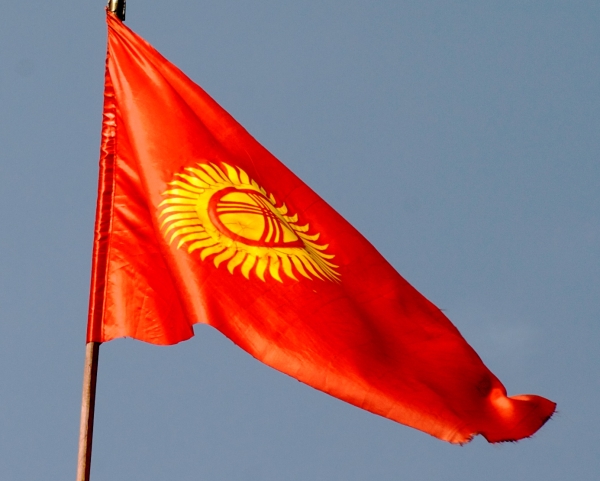 In an effort to boost their own popularity, Kyrgyz Members of Parliament (MPs) are increasingly resorting to symbolic politics. To date, MPs have suggested changing the country's flag, national anthem, and even the titles of local government officials. Altering state symbols has turned into a power struggle between competing factions ahead of the presidential elections scheduled for October this year.
Kyrgyz MPs have resorted to symbolic politics avoiding tackling difficult issues such as the budget deficit and fostering inter-ethnic peace in the country. On June 1, an MP from the Ar-Namys Party, Tursunbay Bakir Uulu, tweeted that without "moral and spiritual revolutions" Kyrgyzstan will not be able to solve its economic issues or achieve inter-ethnic peace. That same day, several MPs discussed the possibility of excluding the Kyrgyz word "beykuttuk" (serenity) from the national anthem. According to Kyrgyz MPs the word might bring bad luck and according to its use in the Koran it could materialize (www.akipress.kg, June 1).
As if this was not enough to ensure good luck, MPs proceeded to discuss the possibility of changing the flag according to one woman's preference (www.akipress.kg, June 1). She, too, predicted that unless the flag's color is blue and features an image of a flying leopard, the country is doomed to eternal poverty. Sharing her revelations with parliament, the woman presented her own version of the flag with an image clearly copied from the well-known sports brand Puma.
Opposition factions in particular are seeking to boost their public image ahead of the upcoming elections by trying to associate themselves with grand statewide changes. All populist ideas ultimately seek to establish the informal supremacy of ethnic Kyrgyz identity in the state. The flag should be blue and not red because blue is the color of Manas, the Kyrgyz oral epic, members of the opposition Ar-Namys Party argue (www.for.kg, April 28).
Omurbek Tekebayev, the head of another opposition party Ata-Meken, considers that oblast governors should be called "biys" after the heads of Kyrgyz and Central Asian nomadic tribes. Tekebayev also argues that all oblasts must be abolished and biys be dispatched to various parts of the country in the name of the prime minister (www.vesti.kg, May 18). He said such changes would correspond to Kyrgyzstan's "historic peculiarities." Tekebayev, however, preferred not to mention that the country's population today consists of groups with nomadic, as well as sedentary lifestyle backgrounds.
Other examples of the use of symbolic politics by MPs include the imposition of restrictions on the use of state symbolism in everyday life. For instance, anyone wearing a hat while singing the national anthem will be charged for misconduct. Also, the state emblem and flag cannot be used on personal business cards. Finally, when the ruling coalition was near collapse last March, MPs decided to sacrifice seven sheep in front of the parliament building. Each of the 120 MPs contributed 700 soms ($18) toward the ritual. Slaughtered meat was served to the people working in parliament and shared with the elderly and disabled. According to local traditions, offering the blood of a slaughtered sheep expels devils that a human being is not able to oust just by virtue of his or her own effort.
The parliament's use of rituals exposes its attempt to deal with the increased transparency of parliamentary work. Most parliamentary sessions are broadcast live, while local media outlets have a good overview of the ruling coalition's work. Instead of risking serious debates and attracting criticism, MPs compete over ideological ideas, trying to present themselves as saviors of the national unity and Kyrgyz ethnic identity. To be fair, Kyrgyzstan has endured several months of unexpected calmness. Earlier forecasts predicting that the spring would bring more protests did not materialize. The country is now cautiously awaiting the first anniversary of the ethnic bloodshed in Osh. Both the anniversary and upcoming presidential elections might provoke more chaos, not least because competing political factions would prefer to use ethnic identities to prevail in the environment of uncertainty.
All five parties represented in parliament, as well as other political forces, will compete in the upcoming presidential elections. Playing with ethnic identity markers can help competing factions earn quick support among ethnic majority groups. Yet, fearing instability and criticism, they avoid directly segregating ethnic minorities in public policy. Instead, hidden ethno-nationalist feelings are expressed indirectly through political symbols.