Lashkar-e-Taiba's Growing International Focus and Its Links with al-Qaeda
Publication: Terrorism Monitor Volume: 8 Issue: 30
By: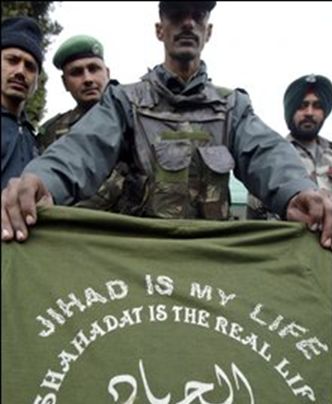 Recent revelations that several so-called "home-grown militants" connected to terrorist plots in Europe, North America and Australia had passed through camps controlled by Lashkar-e-Taiba (LeT) have generated growing concern that the group may be emerging as a new global actor working in collaboration with al-Qaeda. Compounding these fears is evidence that LeT's ideological and operational focus is now going well beyond the liberation of Jammu and Kashmir (J&K) and the foment of an Islamist revolution in India. However, while ties with al-Qaeda cannot be fully discounted, LeT's close relationship with the Pakistani state combined with its fabled discipline and tight organizational cohesion would seem to suggest that it is not (yet) morphing into another affiliate of Bin Laden's global Islamist enterprise.
LeT: Background and Objectives
LeT dates back to 1993 when it was founded as the military wing of the Markaz-ad-Da'awa wa'l-Irshad (MDI), headquartered in Murdike near the Punjabi city of Lahore. [1] It is affiliated with the Ahl-e-Hadith sect of Islamic Wahhabism, which emerged as part of the Deobandi movement in Northern India during British colonial rule. The Ahl-e-Hadith believe everything needed for moral and ethical guidance can be found in the Koran and the Hadith (Traditions of the Prophet) and revile syncretism and any form of mystical worship. [2]
The LeT was a creation of the Pakistani Inter-Services Intelligence (ISI) directorate and its explicit Islamic orientation was meant to counter and eventually replace the Jammu and Kashmir National Liberation Front (JKNLF) as the primary force fighting in J&K. The JKNLF fell out of favor with the ISI on account of its ethno-nationalist orientation and advocacy of J&K's independence (as opposed to the province's incorporation into the Pakistani state). The group is led by Hafiz Saaed (also its spiritual amir and one of the co-founders of MDI) and Zaki ur-Rehman Lakhvi (the operational commander) and has a membership of around 150,000 cadres (including 750 insurgents on the ground in J&K). Lakhvi is currently on trial in Pakistan for masterminding the 2008 Mumbai attacks. Although Saaed was placed under house arrest for his suspected role, all charges were dropped in October 2009. Under international pressure following the 9/11 attacks in the United States, then President Pervez Musharraf banned the group in 2002. However, it has since operated more or less openly under the name Jama'at-ud-Da'awa (JuD), which Saeed leads purportedly as an Islamic charity, although this group was also banned in 2009.
Despite being established as a Kashmiri militant group, LeT has always defined its objectives in local and regional terms. Specifically, the group articulates a twofold ideological and operational agenda that aims to exploit ethno-religious tension in Kashmir in order to trigger a wider religious revolution across the Indian state. [3] To this end, the group has spearheaded terrorist attacks across J&K and has been directly tied to numerous assaults in India, including the attack on India's Red Fort in December 2000, the strike against the Indian National Parliament in December 2001, the Kaluchak massacre in May 2002, serial explosions in Delhi in October 2005, the Varanasi attack in March 2006 and the Mumbai assaults in November 2008. [4] This last attack was allegedly undertaken in collaboration with Ibrahim Dawood, the head of D Company (also known as the Bombay Mafia) and one of India's most wanted men. The MV Alpha, the ship the LeT team used to sail to Mumbai, was allegedly owned by D Company. Dawood is currently based in Karachi and is wanted in India for the 2008 attack as well as an earlier spate of bombings in Mumbai in 1993 that left 300 people dead. [5]
These activities were undertaken with the explicit support of the ISI, which has consistently sought to leverage the group as a deniable proxy through which to wage a long-term war of attrition against Delhi. [6] The LeT has been exceptionally amenable to these strategic designs and is certainly one of the most pliable of Pakistan's myriad militant groupings so far as accepting ISI control. This has allowed the LeT to establish a special relationship with both the intelligence community and the state, thereby escaping relatively unharmed from the various counter-terrorism crackdowns instituted by Islamabad. Although now banned, both the LeT and its charitable front, the JuD, continue to operate more or less freely in Pakistan – at least compared to the likes of the TTP, Jaish-e-Muhammad (JeM) and Harakat-ul-Mujahideen (HuM). Even today, the group continues to operate madrassas and training camps and is allowed to organize mass rallies that act as important catalysts for funding and recruitment. Saeed also remains free, despite the existence of Indian and western intelligence dossiers that point to him as the mastermind behind the Mumbai attacks. [7]
Activities beyond the J&K and Indian Conflict Theaters
Besides its J&K and Indian operations, there is evidence to link the LeT to attacks and plots outside South Asia. The LeT has been tied to numerous Muslims and Islamic converts who have been arrested for planning attacks in the West. In 2003 Willie Brigette, who was detained on suspicion of planning attacks on the Lucas Heights nuclear reactor and the Pine Gap intelligence-gathering station in Australia, admitted to French authorities that he had been financed and received training from Lashkar. [8] Two years later, one of the main perpetrators behind the London underground bombings, Shezad Tanweer, was similarly believed to have made contact with LeT and allowed to stay at the group's headquarters in Murdike (Guardian, July 19, 2005; Daily Telegraph, July 19, 2005). [9] Equally, an investigation into the so-called Sauerland cell, a four-man team that was planning on bombing US targets in Germany during 2007, has since revealed that numerous nationals from the country have traveled to Pakistan to seek out and work with Lashkar operatives (Speigel Online, April 16, 2009; The Local [Berlin], March 4).
Other jihadis allegedly trained by the LeT include Australian David Hicks, who was held in Guantanamo Bay until 2007; Omar Khayyam, who spearheaded a 2004 fertilizer bomb plot in the UK; Dhiren Barot, who masterminded a 2004 failed gas cylinder bombing plot in London and David Headley, who conducted surveillance for the Mumbai attacks and was also apparently dispatched to murder the chief editor and cartoonist for the Danish newspaper Morgenavisen Jyllands-Posten (which in 2005 published depictions of the Prophet Muhammad that many Muslims found highly offensive) (Rediff.com, December 10, 2008; Guardian, November 7, 2006). [10] All of these cases have been taken as evidence that the LeT is now at the forefront of indoctrinating, training and deploying militants with so-called "clean skins" to carry out terrorist attacks in the West and/or their country of origin.
Apart from inspiring and inculcating would-be jihadists around the world, the LeT has been implicated in attacks that strongly suggest an extension of its operational and ideological focus. On March 2, 2009, members of the Sri Lankan cricket team, together with officials, umpires and their police escort, were viciously attacked in Lahore, leaving eight dead (The News [Islamabad], March 3). Speculation is rife that the commando-style operation was the work of the LeT, which if confirmed would be the first time that the group carried out a dedicated attack on Pakistani soil (Times of India, March 6, 2009). U.S. officials have periodically claimed that the LeT has been instrumental in recruiting Islamists to fight against allied troops in Iraq, while in 2008 a Pentagon report to Congress claimed that the group is now active in six to eight provinces of Afghanistan – a significant leap from hardly any presence five years ago (Kashmir Herald, May 2004). [11] The LeT has also been directly tied to the November 2008 attacks in Mumbai, which, although clearly aimed at India, involved venues that appear to have been deliberately chosen on account of their affiliation with American, European and Israeli interests. Notably, these included the Taj and Oberoi hotels (luxury five star facilities that specifically cater for wealthy international visitors) and the Chabad House (a Jewish cultural center). Finally in November 2009 four suspected LeT operatives were arrested in Bangladesh for plotting to lead a fidayeen assault against the Indian and United States diplomatic missions in Dhaka, reputedly to coincide with the anniversary of 2008's attacks in Mumbai (Press Trust of India News, November 6, 2009; The Hindu, November 25, 2009; Channelnewsasia.com, December 2, 2009). The suspected LeT operatives were Tadiyantavide Nasir (the alleged fidayeen commander and mastermind behind a string of blasts in Banglaore during July 2008), Mohammad Munwar, Mohammad Ashraf Ali Zahid and Syed Abdul Qayyum. According to Indian intelligence sources, funds for the attack were dispatched by Abdul Reham Saaed, a Pakistani-based Lashkar commander responsible for managing the group's networks in Bangladesh.
Connections to al-Qaeda?
These international connections have raised speculation that certain globalized, "freelance" elements within LeT have established concrete ties with al-Qaeda, solidifying the close ideological relationship that exists between the Ahl-e Hadith and Salafi branches of Islam that the groups respectively embrace. Fueling this concern are various pieces of evidence tying the two organizations together:
1.    Cohorts of Bin Laden are believed to have been closely involved with the initial founding of the LeT and to have provided ongoing guidance.
2.    Abu Zubaydah, a senior al-Qaeda field commander arrested in 2002, was arrested at a LeT safe-house in Faisalabad.
3.    LeT's suspected involvement in the 2005 London underground bombings; although these attacks are not believed to have been directly ordered by al-Qaeda, they were definitely inspired and endorsed by the movement.
4.    A sizeable proportion of LeT militants killed or captured have been tied to radicals known to have received training in Afghan camps run by either al-Qaeda and/or the Taliban, including militant centers at Tayyba and Aqsa.
5.    Western and Indian intelligence sources have claimed that the LeT acts as an urban "facilitator" for al-Qaeda in Pakistan, helping with the movement of personnel and weaponry as well as the recruitment of suicide bombers and target selection.
6.    Indian sources have additionally claimed that contacts exist between Bin Laden's international jihadist network and D Company – the crime syndicate that allegedly collaborated with LeT in carrying out the 2008 Mumbai attacks.
7.    Pakistani commentators have periodically claimed that al-Qaeda has funneled financial support to aid Kashmiri militant groups fighting in J&K, including the LeT.
8.    JuD's Facebook page contains several pictures of Bin Laden, including one low resolution image of the al-Qaeda chief sitting next to an individual that has a reasonably strong resemblance to Saaed.
Assessment
Currently there is no definitive evidence of an established logistical or operational link between LeT and al-Qaeda. However, the existence of at least residual ties cannot be discounted. LeT's ideological focus has certainly taken on a much more explicit anti-Western tenor in recent years, reflecting aspirations that, at least rhetorically, closely accord with the aims of the broader al-Qaeda jihadist network. Although the LeT has always promoted an international agenda (promising, for instance, to plant the Islamic flag in the capitals of the United States, Russia and Israel), it has mostly focused its activities on local and regional theaters. Today, there is as much emphasis given to fighting Washington and allied governments supportive of the global war on terror as on staging attacks in India and J&K. [12] This shift in focus is arguably supported by LeT's alleged involvement in the aforementioned attacks and other plots in the UK, Australia and Bangladesh.
That said, the LeT has always been one of the more disciplined Kashmiri militant groups and there is presently little evidence to suggest that it is suffering from the type of anti-Pakistani splintering that has befallen groups such as Jaish-e-Muhammad (JeM) and Harakat ul-Mujahideen (HuM). While the group may well have had contact with al-Qaeda and possibly assisted the movement in Pakistan, it almost certainly continues to view itself as its own organization rather than an al-Qaeda affiliate. Moreover, investigations undertaken in the wake of the 2008 assaults in Mumbai also seem to suggest that LeT remains close to Pakistan and its ISI "parent," which would cast doubt that it would actively engage in actions likely to directly threaten or bring added pressure on Islamabad – such as formalizing a working relationship with al-Qaeda.
Notes
1. The MDI was established in 1986 by two Pakistani engineering professors – Hafiz Muhammad Saaed (who, as noted in the text, currently serves as the emir of LeT) and Zafar Iqbal; jihadi ideologue Abdullah Azzam was also closely involved with the formation of the MDI, which was active in the anti-Soviet mujahideen campaign in Afghanistan. President Musharraf banned the group in 2002. See Christine Fair, "Antecedents and Implications of the November 2008 Laskar-e-Taiba (LeT) Attack Upon Several Targets in the Indian Mega-City of Mumbai," testimony prepared for the House Homeland Security Committee, Subcommittee on Transportation Security and Infrastructure Protection, March 11, 2009, p.6. See also Saeed Shafqat, "From Official Islam to Islamism: The Rise of Dawat-ul-Irshad and Lashkar-e-Taiba," in Christophe Jaffrelot ed. Pakistan: Nationalism without a Nation (London: Zed Books, 2002), pp. 131-47.
2. Stephen Tankel, "Laskar-e-Taiba: From 9/11 to Mumbai," The International Centre for the Study of Radicalization and Political Violence (ICSR), April/May, 2009, p. 3.
3. Yoginder Sikaand, "Islamist Militancy in Kashmir: The Case of Lashkar-I-Tayyeba," paper supplied to author, Asia Pacific Center for Security Studies, Honolulu, August 2002.
4. For a full breakdown of terrorist incidents connected to LeT see South Asia Terrorism Portal, "Incidents Involving Lashkar-e-Toiba," at https://www.satp.org/satporgtp/countries/india/states/andk/terrorist_outfits/laskar_e_toiba_It.htm
5. Asia Times Online, December 9, 2008; U.S. Department of Treasury, "U.S. Designated Dawood Ibrahim as Terrorist Supporter," https://www.treas.gov/press/releses/js909.htm
6. Author interviews, Delhi and Srinigar, February 2001. See also Imitiaz Gul, "Pakistan's New Networks of Terror," Foreign Policy, June 10, 2010.
7. See, for instance, Ajit Singh, "LeT: Spreading Menace," South Asia Intelligence Review 8/52 (July 2010); BBC, June 16, 2009.
8. "Interrogations of Willie Brigitte," Australian Broadcasting Corporation (ABC) Four Corners Transcript, September 2, 2004, available on-line at https://www.abc.net.au/4corners/content/2004/s1121449.htm
9. C. Christine Fair and Peter Chalk, Fortifying Pakistan: The Role of U.S. Internal Security Assistance (Washington D.C.: United States Institute of Peace, 2006), p.18.
10. Stephen Tankel, "Laskar-e-Taiba in Perspective: An Evolving Threat," New America Foundation (February 2010), pp. 5-6; Tankel, "Laskar-e-Taiba: From 9/11 to Mumbai," p. 5; C. Christine Fair, "Antecedents and Implications of the November 2008 Lashkar-e-Taiba (LeT) Attack Upon Several Targets in the Indian Mega-City of Mumbai," testimony given before the House Homeland Security Committee, Subcommittee on Transportation Security and Infrastructure Protection, March 11, 2009, p. 11.
11. Fair and Chalk, Fortifying Pakistan, p.18; Singh, "LeT: Spreading Menace."
12. Peter Chalk and Christine Fair, "Laskar-e-Taiba: At the Vanguard of the Kashmiri Insurgency," Jane's Intelligence Review, November 2002.