Luzhkov Again Raises Russian Right to Sevastopol
Publication: Eurasia Daily Monitor Volume: 7 Issue: 153
By: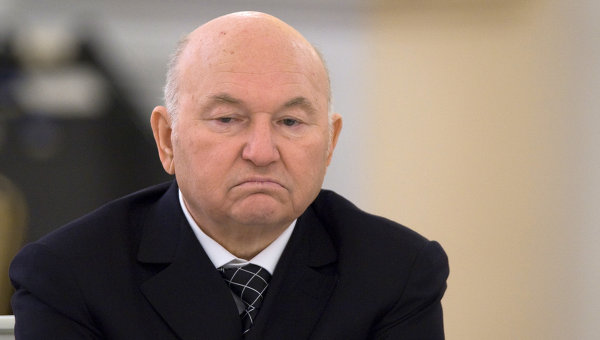 Optimism that the April 27 Black Sea Fleet base extension treaty would calm Russian-Ukrainian relations in the Crimea have been dashed by Moscow's Mayor, Yury Luzhkov. On July 19, Luzhkov stated that he had not changed his mind about Sevastopol being a Russian city. Ukraine's Ministry of Foreign Affairs (MZS) issued a protest stating that this contradicted the new "atmosphere of constructive and good neighborly Ukrainian-Russian relations" (www.mfa.gov.ua).
In order to ensure no ambiguity existed over his precise meaning, on July 22 during a speech on Russia's Navy Day, Luzhkov said that Russia should never withdraw from the Crimea or Sevastopol. "Sevastopol is a Russian city, a naval-military base of Russia which ensures the geo-strategic balance in southern Russia." If Russia were to lose the base she would lose southern Russia, he argued (Hazeta po-Ukrainski, July 22).
Luzhkov has been consistent in his views on the Crimea and Sevastopol over the last two decades and despite being a senior United Russia party member, he has never been reprimanded. Similar comments in May 2008, led to the Security Service of Ukraine (SBU) placing him on a no entry list into Ukraine.
Ukrainian President, Viktor Yanukovych, removed him from the list and invited him to Yanukovych's extravagant sixtieth birthday celebration last month (Hazeta po-Ukrainski, July 21). Luzhkov described former President, Viktor Yushchenko, who supported the ban on his entry into Ukraine, as a "reactionary anti-Russian." In contrast, the "new authorities in Ukraine demonstrate and undertake intelligent, balanced policies, the policies of Viktor Yanukovych which formulate an atmosphere of good nature, friendship and cooperation" (Ukrayinska Pravda, July 25).
Although Ukraine and Russia had supposedly closed the lists of banned individuals, this was obviously not the case on Moscow's side. Kharkiv Helsinki Group member, Vasyl Ovsienko, who spent thirteen years in the Gulag, was banned from entering Russia on July 23. Russian officials said his name was on a blacklist of persons prohibited from travelling to Russia. Ovsienko was visiting a former Gulag camp in Perm oblast, where he was incarcerated from 1981 to 1987 (https://zik.com.ua/en/news/2010/07/23/238421).
Former Deputy Foreign Minister, Valeriy Chaly, currently Deputy Director of the Razumkov Center for Economic and Political Studies, described Luzhkov's remarks as containing nothing new and praised the MZS for its quick response. Nevertheless, Chaly wondered why there had been no analysis undertaken by the MZS on how Luzhkov could make such blatantly provocative statements after Ukraine had granted concessions to Moscow by extending the Sevastopol base by 25-30 years beyond the 20 year lease due to expire in 2017 (Hazeta po-Ukrainski, July 21).
That Luzhkov is not isolated in continuing to see Sevastopol as Russian, despite Ukrainian concessions, was revealed by Party of Regions deputy, Volodymyr Zubanov. He said that Russia is preparing an appeal to the International Court of Justice in the Hague on the rightful legal ownership of Sevastopol, claiming that in 1954 the city was never transferred to Ukraine along with the Crimea (Den, June 23). Ukraine lost a case in the court to Romania in February 2009, over the maritime status of Serpents Island, which the USSR annexed from Romania during World War II.
Following the drafting of the agreement by Presidents, Yanukovych and Dmitry Medvedev, ahead of the parliamentary vote, pro-Yanukovych officials were optimistic about the future direction of Ukrainian-Russian relations. The head of the Sevastopol city state administration, Valeriy Saratov said, "A foundation for long-term serious political stability has been laid; it will allow us to build the most serious political relations between Ukraine and Russia in Sevastopol. I mean investments, above all, because today Russia will no longer see Sevastopol as a temporary stage in the life of two countries" (Interfax-Ukraine, April 21).
Crimean Parliamentary Chairman, Volodymyr Konstantynov, described the agreement as a "very wise decision by the presidents of our brotherly nations." "It makes possible a significant breakthrough in relations with Russia, which were only destroyed in the last five years," Konstantynov said. The agreement would stabilize the social and political situation in the Crimea (Interfax-Ukraine, April 22).
In a statement defending the agreement, Yanukovych said that he had succeeded in restoring the Russian leadership's trust in Ukraine and relations would now be built on terms of "equality and good neighborliness" rather than "confrontation and anti-Russian rhetoric." "The whole civilized world has welcomed the results of my talks with President Medvedev," he claimed, adding "In Washington, Brussels and all the European capitals they are regarded as Ukraine's undeniable success" (www.president.gov.ua, April 29).
Yanukovych condemned the opposition for attempting to disrupt the ratification of the agreement as an example of "struggling for power at any cost" (www.president.gov.ua, April 29). These comments ignored the fact that the vote was undertaken in violation of the constitution, which bans permanent foreign military bases, and of parliamentary procedures. The vote was railroaded through parliament in a manner that reflected how the president regards the institution.
Luzhkov was obviously unable to understand the hypocrisy of his actions in simultaneously praising Yanukovych while undermining his concessions on Sevastopol. Luzhkov's attributing "anti-Russian" motives to his Ukrainian opponents is typical of Russian politicians, who are unwilling to acknowledge the anti-Ukrainian dimension or Russian nationalism in their own actions. In Luzhkov's opinion, Ukrainian's defending their territorial integrity in the Crimea are "extremists," while those claiming the port are "patriots."
Such discrepancies in Russian actions turned the "pro-Russian" Leonid Kuchma, elected in 1994, into a pro-NATO Ukrainian derzhavnyk. Western optimists on the Yanukovych administration believe that sooner or later Russia will push too hard and he will become another "Kuchma." This argument is unconvincing, as Luzhkov's comments suggest that the Ukrainian concessions have, de facto, deepened the view in Russia that Sevastopol is their city.
Following the treaty, Russia plans a large-scale upgrade of the Black Sea Fleet. The first Mistral helicopter carrier purchased from France is likely to be based in the Crimea as is a missile cruiser Russia is set to buy from Ukraine. Russian Navy Commander-in-Chief, Admiral Vladimir Vysotskiy, revealed that the Black Sea Fleet would receive one new ocean-going surface ship and one new submarine every year from 2010 (Delo, April 26). Removing the Russian navy in 2017, would not have been easy, but removing Russia from Sevastopol in 2042 or 2047 –in light of the plans to expand the Fleet– may prove impossible.