Maksharip Aushev's Murder Followed his Renewed Criticism of Status Quo
Publication: Eurasia Daily Monitor Volume: 6 Issue: 196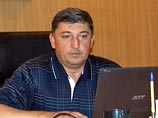 The longtime Ingush opposition leader and businessman Maksharip Aushev was shot to death in Kabardino-Balkaria yesterday (October 25). The incident took place around 9:30 a.m., local time, on a road near the village of Nartan in Kabardino-Balkaria's Chegemsky district. The unidentified attackers fired more than 60 rounds from Kalashnikov automatic rifles into the Lada Priora car Aushev was driving, killing him instantly. A woman traveling with him in the car, 29-year old Tamzila Zeitova –described in some reports as his sister, in others as his cousin– was wounded in the attack. She was taken to the hospital in critical condition (ITAR-TASS, www.kavkaz-uzel.ru, October 25). Ingushetia's president, Yunus-Bek Yevkurov, said Aushev's murder was aimed at destabilizing the republic, promised to do everything within his power to solve the crime and expressed condolences to Aushev's family. Russia's Prosecutor-General Yuri Chaikia, has taken personal control over the murder investigation (www.newsru.com, October 25).
Maksharip Aushev blamed security forces for the abduction of his son and nephew in separate incidents in 2007 and went into opposition against Ingushetia's then president, Murat Zyazikov. He took over the Ingushetiya.ru opposition website in 2008 after its owner was shot to death in police custody. However, after Moscow removed Zyazikov and replaced him with Yevkurov, Aushev spoke positively about the new president, ceased active involvement with the opposition and even joined an expert council set up by the office of the Russian government's human right ombudsman, Vladimir Lukin (www.washingtonpost.com, October 25; New York Times, October 26).
Still, Aushev maintained close relations with Ingush opposition leaders like Magomed Khazbiev and remained critical of government actions. That criticism grew in intensity in recent months. In an article published on September 7 by the new Ingush opposition website Ingushetiyaru.org, Aushev said the opposition had suggested to Yevkurov when he came to power that he fire a number of officials in the republic who had been appointed by Zyazikov, among them Ingush interior ministry officials accused of various illegal actions, including "death squad" activities. Aushev wrote that while Yevkurov said he supported the suggestions and would act on all of them within two months, the new Ingush president "was not able to, not allowed to or did not want to remove from office the main people responsible for destabilizing the situation in Ingushetia, who are bound up with the corrupt retinue of Zyazikov."
Noting that these people remain in their positions or received new government posts, Aushev wrote: "The situation in the republic, contrary to expectations, has cardinally changed for the worse. There is murder after murder: people are shot in their offices, on the streets, in houses; the siloviki dump bodies disfigured by torture, imitating a fight against members of the NVF's [illegal armed formations]." Aushev wrote that he and his followers "do not plan to adopt a conciliatory position or stop insisting on the right to life, security and the protection of each compatriot," adding that opposition leaders, who have held no official positions, are not responsible for the current situation in Ingushetia. "Russia has lost control in the region and a blood-stained map has formed in place of the formerly peaceful Ingushetia," he wrote (www.ingushetiyaru.org, September 7).
Kavkazsky Uzel reported that Aushev told the website about an attempt to abduct him in Ingushetia on September 15, made by unidentified armed people traveling in armored personnel carriers who blocked the roadway, and said it was "a miracle" that he was able to get away. The incident apparently took place in the city of Magas (www.kavkaz-uzel.ru, October 25; www.newsru.com, October 26). According to the New York Times, during a recent interview with an Australian television station, Aushev spoke of receiving "very strong information that I was going to be killed" (New York Times, October 26).
The former chief editor of the Ingushetiya.ru opposition website, Roza Malsagova, said that Aushev knew that his life was in danger in Ingushetia and had been hiding in Turkey on the advice of his friends. He had traveled home for the marriage of his son and planned to leave Ingushetia for Europe. Opposition leader Magomed Khazbiev claimed that before the attempt to kidnap Aushev in Magas last month, there were two attempts on his life carried out by Federal Security Service (FSB) agents, who were detained but later released. Aushev said the leadership of Ingushetia was responsible for Aushev's murder and that the opposition will demand that it resigns (www.newsru.com, October 26).
Human rights activists expressed outrage at Aushev's murder, which was just the latest in a series of murders of opposition figures and rights activists in the North Caucasus. Tanya Lokshina, the Deputy Director of Human Rights Watch's Moscow bureau, told the New York Times: "What is absolutely clear is that human rights activities, political opposition activities, journalist activities in the North Caucasus have become completely lethal. This is something the Kremlin must look into, and must do something about" (New York Times, October 26).