Medvedev Reforming a Military in Crisis
Publication: Eurasia Daily Monitor Volume: 6 Issue: 61
By: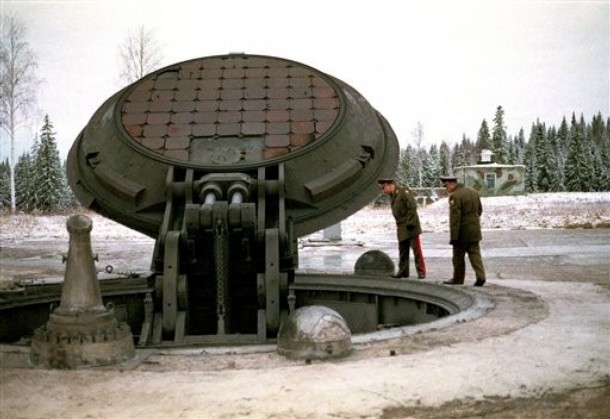 Russian President Dmitry Medvedev, having recently reaffirmed his support for the military reform and modernization program, has declared that the country's economic challenges will not derail this process. Several factors have now emerged as key to this reform agenda, focussing on increasing the combat readiness of the armed forces, with an emphasis on the strategic nuclear forces, placing all combat units and formations on a permanent readiness footing, rearming the army with modern weaponry and providing military personnel with reliable social guarantees. The downsizing of the officer corps, arguably the most controversial aspects of this plan, is being downplayed, while more pressing issues arise. However, the Russian authorities are actively promoting an image of military reform being in full swing, while other less publicized issues are surfacing to present the MoD with a complex set of policy challenges.
On March 20 Colonel-General Vasily Smirnov, Deputy Chief of the General Staff noted advances in Russia's current military reform program. Progress towards the transition from the existing division-based structure to the new brigade-based permanent readiness units appears to be on course. General Smirnov confirmed that five new brigades have been formed in order to comply with the "new image" for the armed forces, including the 74th motorized infantry brigade within the Siberian Military District. These are now undergoing experimental exercises designed to test the efficiency of these organizational structures. The majority of these new brigades will be in place by July 1 and the entire process will be completed by December 1, marking an end of the division-based system in the Russian armed forces (Interfax, March 20).
Plans to re-equip the armed forces with modern equipment and weapons are necessarily being implemented in a more gradual manner, partly reflecting the sheer scale of the project and also for political reasons. New weaponry currently accounts for no more than ten percent of the total inventory, with the first target being to raise this to one third, and by 2020 it should constitute 70 percent. On March 17 President Medvedev told the Defense Ministry that large-scale rearmament will not commence until 2011. By carefully managing the timescales involved, Medvedev hopes to maximize support for the reform process amongst senior officers, knowing that if he instead releases funds for such modernization prior to completing these reforms, opposition from generals already outraged by these changes could prove more problematic (Interfax, March 20).
Since this attempt to explain the necessity for reform and outline its priorities and goals, there have been more active efforts to convince sceptics that rearmament is not being delayed until 2011. For instance, recent achievements are being highlighted in order to show that at least some progress is evident. The MoD points to the introduction in 2008 of three divisions of mobile missile systems and two silo-based "Topol-M" launchers which were placed on combat duty, sea trials in Severodvinsk began of the new "Yuriy Dolgorukiy" nuclear submarine, Russia's orbital grouping for its armed forces has increased by 14 percent and a modern radar station at Armavir has been developed, using the "Voronezh-DM" Missile Attack Warning System, Air Defense forces have already been strengthened by another S-400 "Triumph" surface-to-air missile system. Medvedev holds out the prospect of larger-scale modernization, but delays this in order to avoid complacency amongst those who would like to see the reforms fail. It appears his target is to eventually end the costly practice of constantly spending money to repair old equipment (Rossiyskaya gazeta, March 19).
However, the spring draft, commencing on April 1, will become a record draft as the MoD intends to conscript 305,000 men for service. "The spring draft will be the largest draft contingent in strength in most recent Russian history. We plan to draft 305,000 young Russians into the Army and Navy and also into the troops of the other militarized structures," General Smirnov explained. Last fall, 219,000 men were drafted into service compared with the spring draft in 2008 which recruited 133,200. More than 300,000 will leave the military in April and the MoD intends to replace these by just as many new recruits. This has resulted from the reduction in the length of service, which in 2008 was cut to twelve months. The draft is becoming more complicated owing to shortages of sufficient numbers of 18-27 year old males, while there is under manning in the rank and file and amongst NCOs (www.gazeta.ru, March 19).
As many as 30-35 percent avoid conscription on health grounds, while only 37 percent of those conscripted last year were deemed fit for military service across all the indicators, and 30.7 percent were declared as "apparently healthy." Consequently, the MoD has abolished a number of statutory reasons for deferment, though their criterion now seems unclear. Fathers with children younger than three years old are now being conscripted, while teachers, doctors and students from rural areas are included as well as students from religious seminaries. In fact, by reducing the term of service, the Russian conscription system may be severely tested this spring, with plausible solutions either being to return to the previous length of service or increase the numbers conscripted; for the time being the MoD has opted for the latter (www.gazeta.ru, March 19).
Despite presidential support for military reform, this spring the Russian army faces a crisis in its manpower, while the first elements of reform are being instigated, and many wonder what impact these changes will have. The Russian MoD faces two seemingly insurmountable issues: Russia's demographic crisis affecting the conscription pool and the deep unpopularity of military service, despite Putin's patriotic youth camps. In any case, many bewildered recruits will indirectly suffer as a result of the culling of the officer corps, leaving them potentially confused, frightened, abused and poorly led.