Medvedev Tells the West to Keep Out of Georgia
Publication: Eurasia Daily Monitor Volume: 6 Issue: 78
By: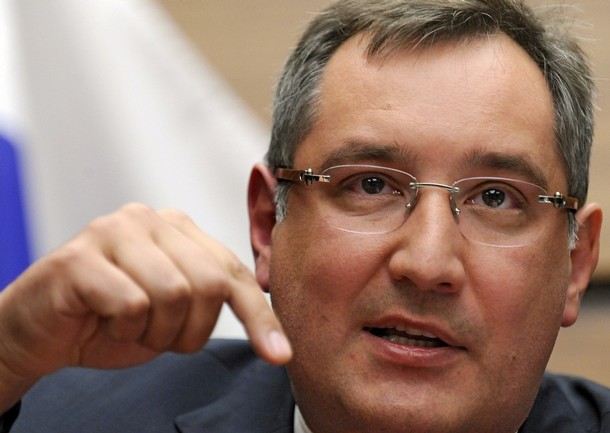 Russia has reacted angrily to the forthcoming NATO-led Partnership for Peace (PfP) exercises in Georgia. President Dmitry Medvedev called the decision to hold the exercises "shortsighted and not worthy of true partnership." He warned that tensions in the region will rise, saying: "these actions are a clear military demonstration, a buildup of military muscle," and that Russia "shall be following everything that will be happening there in the most attentive way, and, if need be, take this or that decision" (ITAR-TASS, April 17).
The PfP exercises "Cooperative Longbow-Cooperative Lancer 2009" scheduled to be held in Georgia from May 6 to June 1, are strictly peacekeeping in nature, aimed at achieving inter-operability of NATO and non-NATO militaries in future peacekeeping or humanitarian missions. The exercises in Georgia will not be military maneuvers per se, but staff training without the deployment or use of heavy weapons and away from the conflict zone. Neutral European nations, Russia and other former Soviet republics are part of the PFP program. Russia's close ally Armenia announced it will take part in the exercise, as well as the United Arab Emirates, Serbia, Azerbaijan, Britain, the U.S., Canada -18 nation in all (Interfax, April 18).
General Alexander Sinaysky, the Russian secretary of the CIS Council of Defense Ministers told Ekho Moskvy radio that "the exercises are perhaps untimely," but they were preplanned long before the war between Russia and Georgia in August 2008, they are not military maneuvers and "there will be nothing dangerous happening" (www.echo.msk.ru, April 20). This seems to have been the sole voice of reason coming from Russian officials. The Secretary General of the Russian-dominated seven-member Collective Security Treaty Organization Nikolai Bordyuzha called the exercise a provocation and "support of aggression" (RIA Novosti, April 20).
The Russian ambassador in Washington Sergei Kislyak expressed regret that the West "has not learned the lessons of events in August." According to Kislyak, "The exercises strengthen the belief of the Georgian government that no matter what they do to Russia, they will still become a NATO member." If Georgia was already a NATO member, considered Kislyak, Russia and the U.S. would almost surely have gone to war in August 2008 (RIA Novosti, April 21).
The Russian Ambassador to NATO Dmitry Rogozin, announced that in response to the exercises, the Chief of General Staff, Army-General Nikolai Makarov, will not attend a preplanned meeting with NATO's military chiefs on May 7. Rogozin told journalists that President Mikhail Saakashvili will "take the presence of NATO troops and military hardware in Georgia as another permit to resume an attack on Abkhazia and South Ossetia." Rogozin said that NATO will be responsible for the security of its soldiers during the exercises and that Russia has "warned about possible provocations." Since anti-government demonstrations have been held in Tbilisi, Rogozin accused NATO of interfering in Georgia's domestic affairs, by staging the exercises (www.echo.msk.ru, April 21).
Deputy Foreign Minister Sergei Ryabkov accused the U.S. of rearming the Georgian military, "supporting the aggressor" and destabilizing the situation. Ryabkov called Western arguments that the PFP exercises in Georgia were preplanned and are a staff drill: "cheap and unimpressive." Russia's leadership believes that the exercises will strengthen Georgia's combat capabilities. Ryabkov added that Washington is still intent on proceeding with plans to deploy ballistic missile defenses in Europe and that Moscow is tired of hearing about the "reset" in bilateral relations (Interfax, April 21). In a feeble attempt to quell the outburst of Russian anger, NATO headquarters indicated that Russia as a PfP member could take part in the exercises or send observers. Moscow showed no interest, however, it is unlikely that the authorities in Tbilisi would have allowed Russian military personnel to participate while they occupy Georgian territory.
The announced desire by the U.S. and NATO to "reset" relations seems to have been interpreted in Moscow as a vindication of the invasion of Georgia last August and a tacit recognition of Russia's special rights and interests within the South Caucasus. In this context, the NATO exercises were apparently interpreted as Western double-crossing, or as an attempt to redress the facts on the ground after the Russian invasion. After the exercises, if the West keeps out and gives Moscow a free hand in the South Caucasus, the row might end.
Russian naval and land forces have been recently maneuvering near Georgia in what could be interpreted as a preparation of a new invasion (EDM, April 16). The EU mission monitoring the ceasefire said it had registered Russian reinforcements at the line separating Georgian-controlled territory and South Ossetia and Abkhazia, but had not monitored any significant Georgian build-up (Reuters, April 16). The situation on the border remains tense. Two OSCE observers were briefly detained this week by the authorities in South Ossetia, accused of "using bandit methods and provocations" (Interfax, April 21). Both Georgia and South Ossetia reported a shooting incident near Tskhinvali (Interfax, April 22). The presence of a contingent of foreign military personnel in Georgia for most of May could interfere with prepared plans for possible Russian action, if the situation in Georgia further worsens. This might explain the fury behind Moscow's reaction.