MEDVEDEV'S FOREIGN POLICY ADVISER DENOUNCES BBC REPORT ON LITVINENKO MURDER
Publication: Eurasia Daily Monitor Volume: 5 Issue: 130
By: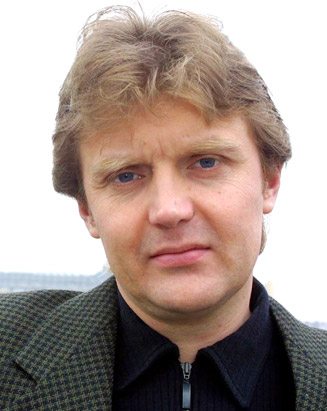 A report by BBC television news that British intelligence believes the Russian state was involved in the 2006 radioactive poisoning of dissident former Russian security services officer Aleksandr Litvinenko has been harshly criticized by Russia as a deliberate attempt to harm Russian-British relations.
In the report, which appeared on the BBC's Newsnight program on June 7 shortly after Russian President Dmitry Medvedev and British Prime Minister Gordon Brown met face to face for the first time at the G8 summit in Toyako, Japan, a senior British security official was quoted as saying: "We very strongly believe the Litvinenko case to have had some state involvement." The BBC also reported it had been told that the Federal Security Service (FSB) had operated during Vladimir Putin's presidency "with far more autonomy" than the organizations usually entrusted with foreign espionage operations (Newsnight program on June 7).
British prosecutors have accused former KGB officer Andrei Lugovoi of poisoning Litvinenko with radioactive polonium-210, but Russia has refused London's request to extradite Lugovoi, now a State Duma deputy, citing the Russian constitution's ban on handing over its citizens.
The BBC also said that it had learned that officers at MI5, Britain's counter-intelligence and security agency, "believe they thwarted an attempt last summer to kill another Russian dissident, Boris Berezovsky." The BBC quoted its sources as saying that the Berezovsky incident showed "continued FSB willingness to consider operations against people in the West" and that the targeting of Russian government critics in the UK "messes up" the relationship between Britain and Russia "big time" (BBC, July 8; Moscow Times, July 9).
The BBC Newsnight segment referred to the man who allegedly traveled from Russia to kill Berezovsky but was caught and deported from Britain only as "Mr. A." As the Moscow Times noted on July 9, Kommersant reported last year that the man deported from Britain was the reputed Chechen crime boss Movladi Atlangeriev, known by the nicknames "Lord" and "Lenin." Atlangeriev was reportedly abducted in Moscow this past April and his whereabouts remains unknown (Kommersant, April 14).
Atlangeriev and another reputed crime boss, Khozh-Akhmed Nukhaev, are said to have organized Moscow's Chechen criminal gangs into a unified group back in the early 1990s. Russian authorities have accused Nukhaev of ordering the 2004 murder of Paul Klebnikov, editor of Russian Forbes magazine. In an interview he gave to Klebnikov in 2000, Nukhaev said that the gang he and Atlangeriev jointly ran had protected Logovaz, Russia's leading car dealer, which Berezovsky controlled in the 1990s (Moscow Times, July 9). In 2002, the Prosecutor General's Office showed journalists a videotape of an unidentified witness who accused Berezovsky of involvement in the kidnapping and assassination of Major General Gennady Shpigun, the Interior Ministry's envoy to Chechnya, in late 1998, and claimed Berezovsky had "close relations, including in business, with the well-known Chechen criminal organization in Moscow [led by] Khozhakmed Nukhaev and Movladi Atlangeriev" (The Jamestown Monitor, March 6, 2002) . In April of this year, senior Investigative Committee official Dmitry Dovgy accused Nukhaev and Berezovsky of ordering the 2006 murder of Novaya Gazeta correspondent Anna Politkovskaya (Izvestia, April 3).
Following Atlangeriev's apparent abduction in Moscow this past March, Novaya gazeta reported that he had "actively collaborated" with Russian special services during the first and second Chechen military campaigns, was "well acquainted" with the FSB's leadership, had been a witness in a number of criminal cases and was a frequent visitor to the Prosecutor General's Office and the offices of other "power agencies" in Moscow (Novaya gazeta, May 19).
Responding to the Newsnight segment alleging Russian state involvement in the murder of Aleksandr Litvinenko and attempted assassination of Boris Berezovsky, Medvedev's foreign policy adviser, Sergei Prikhodko, told reporters that the BBC report showed that "not everyone in the U.K. has a constructive approach." According to Bloomberg News, Prikhodko said it "won't be easy" for Britain and Russia to overcome their differences, adding that reports in British newspapers last week had portrayed Russia as one of "the most serious" threats for the United Kingdom.
As Bloomberg noted, The Sun reported on July 4 that Alex Allan, chairman of the Joint Intelligence Committee, the U.K. government's top intelligence adviser, had been hospitalized after suddenly falling ill at home. The British newspaper quoted a security expert as saying that the likeliest culprits for Allan's suspected poisoning were al-Qaeda or the FSB. (It should be noted that other British media have quoted unnamed British government sources as ruling out foul play as the cause of Allan's illness.)
The Telegraph reported on July 6 that the activities of Russian spies in Britain were seriously undermining the fight against terrorism. "The distraction of combating espionage by President Dmitry Medvedev's agents makes it significantly more likely that one of the many Islamist terror plots will succeed, Whitehall officials believe," the British paper reported (www.telegraph.co.uk, July 6). Two days earlier, The Times reported that Britain's security services had identified Russia as the third most serious threat facing the country, with only al-Qaeda terrorism and Iranian nuclear proliferation greater menaces to Britain's safety (www.timesonline.co.uk, July 4).
"It would be bizarre if these publications didn't represent the interests of those in the U.K. who don't want to see a normalization" of British-Russian relations, Bloomberg quoted Prikhodko as saying (Bloomberg, July 8).