Mongolia, Russia and China Work to Boost Transcontinental Rail Transit
Publication: Eurasia Daily Monitor Volume: 12 Issue: 73
By: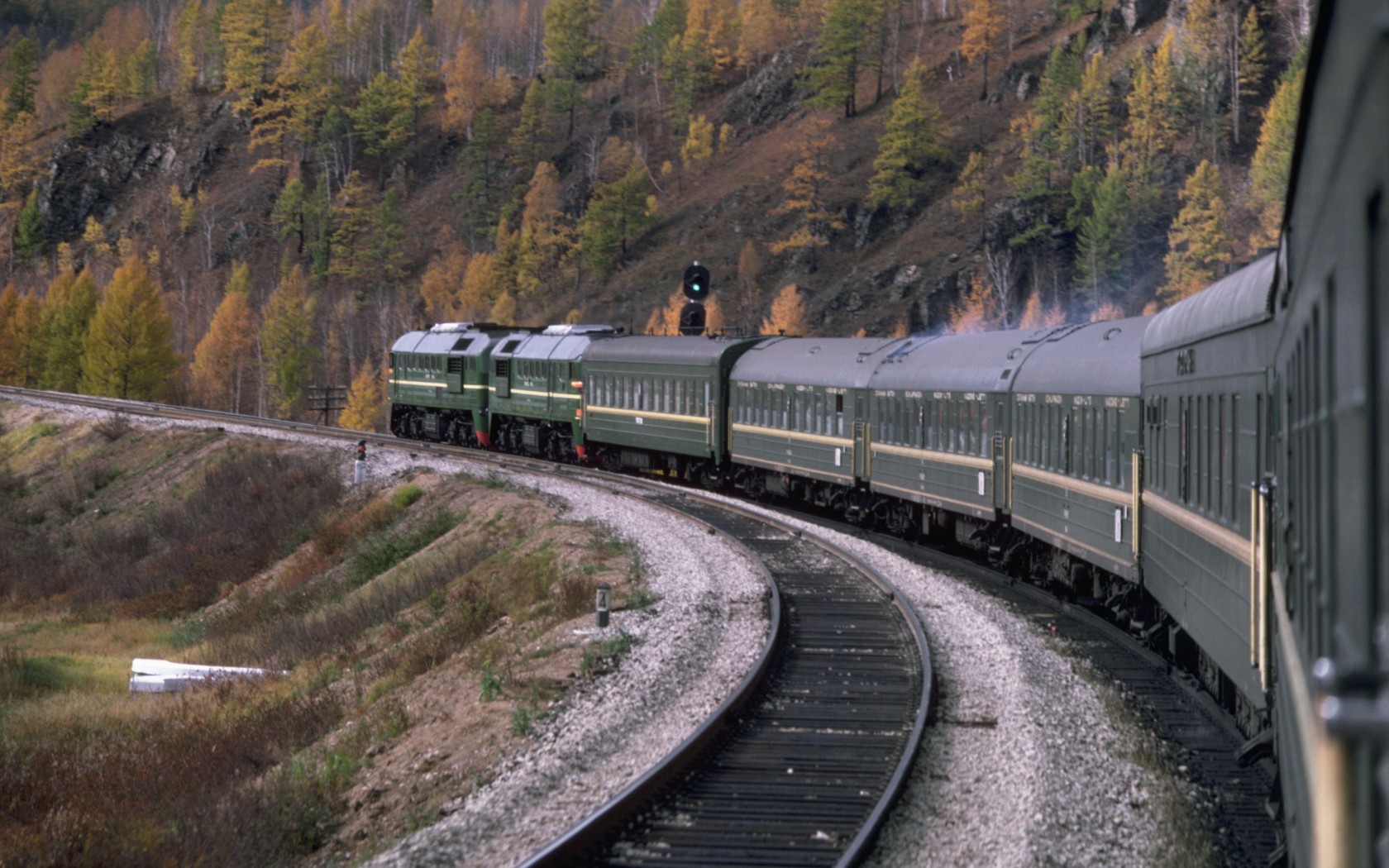 Deputy ministers of railway and transportation from Mongolia, China and Russia met, on April 9–10, in Ulaanbaatar, for their first consultative meeting since a tripartite summit among the presidents of the three countries in Dushanbe, Tajikistan, in September 2014 (see China Brief, September 25, 2014). This was the second symposium devoted to cooperation among the three countries' transportation sectors, and it featured Mongolian Deputy Minister of Roads and Transportation Khavshain Erjan, Russian Deputy Minister of Transportation Alexei Tsydenov as well as Deputy Chairman of the State Railways General Authority Fu Shuani from China. The meeting at the deputy transport ministers' level is considered an important concrete mechanism for trilateral dialogue. This month's session, organized under the auspices of the office of Mongolian President Tsakhia Elbegdorj, was in preparation for Elbegdorj's upcoming May visit to Russia (Montsame.mn, April 13). The first round of consultations was held in December 2013, in Ulaanbaatar, and focused on developing transcontinental railway transportation to increase transit through Mongolia.
Mongolia, China and Russia have been exploring the concept of creating "a joint transportation and logistics company, extending the three-party meeting on railway transport into a regular consultation mechanism, arranging a targeted volume of transport freight, and constructing two new transit railway corridors linking Russia and China" (The Mongol Messenger, April 17). A Protocol for a tri-party consultation mechanism on trilateral cooperation in the railway transport sector was agreed upon. Finalizing documents will be signed in July 2015, in Ufa, the capital city of Bashkortostan, in Russia. In addition to the consultative meeting, Deputy Minister Erjan held bilateral meetings with his counterparts on specific bilateral cooperation transport issues and on the implementation of previous documents signed between the parties. During the talks with the Russian side, Mongolia presented a concrete proposal for further Russian consideration, which involves increasing the number of permissions for travel to Russia.
The deputy ministers also met with Lundeg Purevsuren, Mongolia's minister of foreign affairs. He had just paid an official visit to Beijing on April 1–3, for discussions with his Chinese counterpart, Wang Yi, on developing a regional economic zone. At a joint news conference with Wang, Purevsuren stated: "Mongolia expressed its interest to actively participate in important initiatives to establish an economic corridor linking China and Russia and develop the regional economy and make them integrate with Mongolia's 'Steppe Road' [a.k.a. Prairie Road] initiative" (The Mongol Messenger, April 3). Russian media sources reporting on this meeting noted Foreign Minister Wang's comment that the Chinese "are confident that this would bring economic benefit to our three countries and serve as a major boost to the economic advancement of Eurasia as a whole." They also quoted from a Chinese foreign ministry statement supporting a "new platform" for trilateral cooperation: "The construction of the China-Mongolia-Russia economic corridor would connect China's Silk Road Economic Belt to Russia's transcontinental rail plan and Mongolia's Prairie Road program" (RT, April 2). Russian media emphasized that this concept coincides with Russian President Vladimir Putin's Eurasian transport corridor initiative, which involves high-speed rail and road links between Moscow and Beijing—all of which were discussed at the trilateral 2014 Dushanbe summit. Russian media further reported that China was interested in investing $5.2 billion in the first stage—a high-speed rail line between Moscow and Kazan (RIA Novosti, RT, March 30).
Additional concrete signs of progress on regional rail interconnectivity also exist. Most significantly, Russia and Mongolia both are testing moving coal along a new rail grid to the North Korean (Democratic People's Republic of Korea—DPRK) port of Rajin where Pyongyang has shown interest in creating a hub for non-DPRK-bound exports. At the end of last year, 40,500 tons of Russian coal, worth $4 million including transit costs, was delivered to South Korea (Republic of Korea—ROK) by rail from the Russian town of Khasan via Rajin (Sputnik, December 1, 2014). According to the Unification Ministry of the ROK, "It [the Khasan-Rajin project] is meaningful […] to lay the foundation for realizing the Eurasia Initiative, peace in Northeast Asia and the renovation of our economy." The Khasan-Rajin project aims to bring Russian coal to the Asia-Pacific region via Rajin, while the "Eurasia Initiative" is a 2014 proposal of South Korean President Park Geun-hye to establish a "Silk Road Express" that would connect rail and road networks from the South Korean city of Busan to Europe, as well as establishing new sea routes through the Arctic Sea (Yonhap, February 23, 2015).
As for Mongolia, it plans to test ship 20,000 tons of coal from its Sharyn Gol deposit to Rajin port this year. This coal was determined to most closely meet South Korean standards. According to Tugsuu Batbold, the chairman of the Mongolian Railway Authority, whose comments were carried by the Korean Broadcasting System, "There are no technical problems with delivering coal to North Korea, and we are seeking ways to deliver coal through the trans-Siberian railway to Rajin" (Nknews.org, February 25). Batbold explained that Mongolia is also investigating how to deliver other metals, such as copper and gold, via this new rail spur. This announcement came at the end of North Korean Foreign Minister Ri Su Yong's official February 22–25 visit to Mongolia, when the two countries signed a memorandum of understanding (MoU) and finalized agreements on numerous forms of cooperation.
In 2014, Mongolia exported more than 22 million tons of coal, mostly to China. While Mongolian coking coal is favored in the region because it is significantly discounted when compared to global prices, the lack of adequate rail transport eastward has blocked Mongolia's ability to sell in substantive quantities to other Asia-Pacific customers. The new transport link to Rajin is one way out of this dilemma. On April 10, Mongolian Minister of Finance Jargaltulga Erdenebat submitted a draft budget amendment for parliamentary consideration, aimed at intensifying economic development. He asked that this law specifically contain additional clauses regarding energy and railways (The Mongol Messenger, April 17). At an April 17 news conference, Mongolian Minister of Road and Transportation Namkhai Tumurkhuu announced that the next round of transit negotiations with Russia would take place in July (Gogo.mn, April 17). And it is quite likely that when Mongolian President Elbegdorj meets with President Xi and President Putin in May in Moscow, pressing forward with trilateral and regional rail transport cooperation will be high on their agenda.