Moscow Becomes Increasingly Worried About Russian Nationals Fighting With Islamic State
Publication: Eurasia Daily Monitor Volume: 12 Issue: 18
By: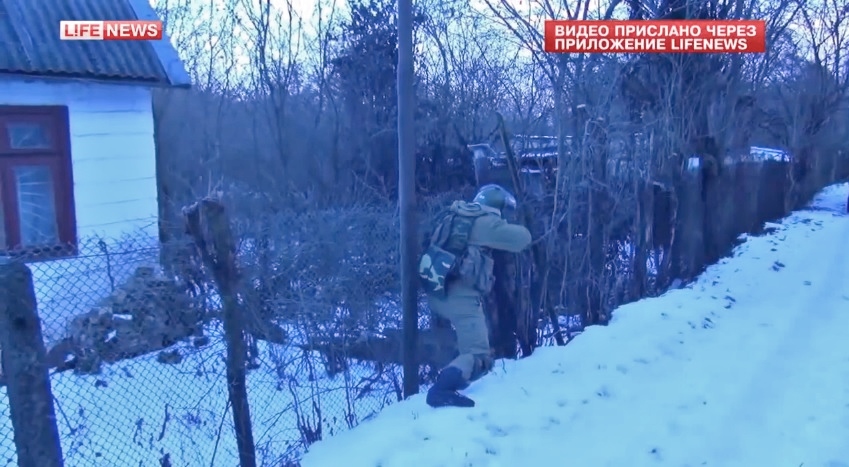 Russia has finally become concerned about its nationals fighting in Syria against its ally, Bashar al-Assad, and has begun targeting fighters returning from abroad. The authorities' actions sometimes take an outrageous turn, such as when they recently accused men who had been in Egypt on a business trip for several weeks of involvement in the insurgency in Syria and Iraq. It is unclear how the Russian authorities arrived at the conclusion that a person who had visited Egypt for four weeks managed to fight in the ranks of the militants and then return to Russia with a bag of commercial purchases. Shuaib Shuaibov, a 30-year-old non-ethnic-Russian Dagestani who resides in Yekaterinburg, and Isa Abdusamadov, a 35-year-old resident of Dagestan, were detained on January 22 upon arriving at Moscow's Vnukovo airport from Cairo. They were transferred to Dagestan on January 23 for further interrogation (Kavkazsky Uzel, January 25).
Both Dagestanis apparently had purchased round trip tickets and met each other for the first time in Moscow while changing flights on their way to Egypt. The fact that the authorities let the Dagestanis leave the country for Egypt means that they were not under special surveillance by the Federal Security Service (FSB). In other words, the FSB allowed them to visit Cairo and then detained them upon their return to Moscow, interrogating them for possible participation in the Middle Eastern insurgency. Russian officials apparently believed that during their trip to Egypt from December 22, 2014, to January 22, 2015, the suspects went on to Syria to participate in the war and then, with a sense of accomplishment, returned to Cairo, bought goods worth several thousand dollars and calmly returned to their homeland (Kavkazsky Uzel, January 25).
Meanwhile, after killing a militant in Nalchik, Kabardino-Balkaria, the authorities presented this incident to the public as the elimination of a dangerous individual who had undergone military training in Syria. On the morning of January 18, police and Federal Security Service (FSB) personnel blocked a suspected rebel in a house in the suburbs of Nalchik. Initially, the authorities thought two militants were in the house, but it turned out to be only one, although a second insurgent may have escaped. When asked to surrender and disarm, the surrounded militant started shooting at the law enforcement officers and was killed. The militant was identified as Alikhan Tochiev, from Ingushetia (Bakdar.org, January 19). A video showing part of the special operation in which Tochiev was killed (YouTube, January 18) is puzzling, because it shows snow even though there was no snow in the city of Nalchik that day. Moreover, according to an independent source, Tochiev had been kidnapped two days prior to the special operation, and his relatives said they found traces of torture on his body. Tochiev's relatives denied his involvement with militants from Syria and rejected the possibility that he was killed while fighting with the police. The slain suspect was only 21 years old, and since he had always either worked or studied at home, it is unclear when he could have fought in Syria. The Security Council of Ingushetia officially confirmed that Tochiev had never been involved in the activities of the rebels in Ingushetia (Kavkazsky Uzel, January 21).
It remains a mystery as to why law enforcement agencies in Kabardino-Balkaria connected Tochiev to the Syrian rebels, especially since the authorities are reticent about the timing of his travel abroad. Investigators in the North Caucasus have increasingly often been connecting the rebels in the region to the Middle East, presumably after Moscow once again gave orders to find and eliminate those who have ties to Syria. Thus the government's campaign prompted local officials to report Middle Eastern ties whenever possible. The relatives of people who are in Syria and Iraq spoke at a recent meeting of Ingushetia's commission for socially adapting insurgents who lay down their arms, stating that "they would make all efforts to return their relatives back home." In reality, of course, the authorities put pressure on these relatives to force them to compel their children to return from Syria (Kavkazsky Uzel, January 25). The Russian authorities do not realize that those who went to Syria to fight rejected their kin and are even prepared to attack their own relatives if needed.
Arrests of Russian citizens suspected of participating in the fighting on the side of the armed opposition to Bashar al-Assad's regime took place throughout 2014 (Kommersant, September 10, 2014). When local militants of the armed opposition in the North Caucasus began pledging allegiance to Abu Bakr al-Baghdadi, the leader of the Islamic State who had announced the building of the Islamic State (caliphate), Russia became seriously concerned (Sunnapress.com, December 23, 2014). However, Russia was not prepared to encounter the Islamic State so soon, which is why Russia's reaction appears to be so disorganized. This is only the beginning; indeed, the situation is likely to deteriorate even more.