MOSCOW CONSIDERS ENORMOUS INVESTMENT IN EASTERN RUSSIA'S GAS SECTOR
Publication: Eurasia Daily Monitor Volume: 4 Issue: 119
By: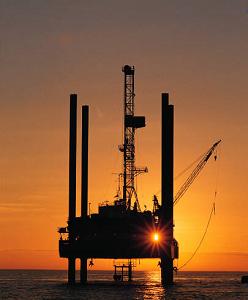 At a meeting on June 15, the Russian government discussed a draft " Program to Develop a Unified System of Gas Production, Transportation, and Supply in Eastern Siberia and the Far East, Including Possible Exports to China and the other Asia-Pacific Countries."
Implementing the program would require 2.4 trillion rubles (about $92.1 billion) in investment by 2030, according to Russian Deputy Industry and Energy Minister Andrei Dementiev. The investments would include 290 billion rubles (about $11.1 billion) to fund geological surveys to raise proven reserves in Eastern Siberia and Far East by 7 trillion cubic meters, he added.
By 2030, gas production in Eastern Siberia and the Far East would total 160 billion cubic meters (bcm), Dementiev said. Russia's gas exports to China and South Korea from 2020 onward would reach 25-50 bcm a year, while liquefied natural gas shipments would amount to 20 bcm. However, Dementiev argued that the Kovykta gas deposit should be switched to industrial operation after 2017 (Interfax, RIA-Novosti, June 15).
Prime Minister Mikhail Fradkov suggested finalizing and approving the program later in 2007. The blueprint was drafted bearing in mind possible gas exports to China and the Asia-Pacific region, he said. Fradkov also advocated longer-range planning, namely to 2020.
Gazprom began work on the program in 2002, but the June 15 discussion was the first governmental review of the blueprint. The program involves creating four gas production centers — in Sakhalin, Yakutiya, Irkutsk, and Krasnoyarsk regions — to develop gas resources in Russia's eastern regions.
The Sakhalin center would include the Sakhalin-1 through Sakhalin-6 projects, while the Yakutiya center would be based on the Chayadinskoye, Srednebotuobinskoye, Tas-Yuryakhskoye, and Verkhnevilyuchanskoye fields. The Irkutsk center would involve the Kovykta and Yuzhno-Kovykta deposits, while the Krasnoyarsk center would be based on the Sobibsko-Paiginskoye and Yurubcheno-Tokhomskoye fields.
The program includes 15 scenarios to develop gas deposits in Eastern Siberia and the Far East. Gazprom reportedly supports the "Vostok-50" scenario, which involves building a new gas pipeline alongside the Eastern Siberia-Pacific oil pipeline currently under construction.
The blueprint stipulates sizable government subsidies to fund geological surveys in the region and possible direct state funding for selected projects. The program also involves development of the Sakhalin-4 through Sakhalin-9 projects eventually.
Gazprom's acting CEO, Alexander Ananenkov, told the meeting that reserves in Eastern Siberia and the Far East are estimated at 9.8 trillion cubic meters. He claimed that gas production there could reach 200 bcm after 2030, exceeding domestic and international demand in the Asia-Pacific. Ananenkov estimated China's gas demand at 68 bcm/year by 2020, adding that Russia should export a mixture of Yakutiya and Sakhalin gas to China.
Since earlier this year, Gazprom's executives, notably Ananenkov, have advocated the company's presence in all four major gas centers. Ananenkov also argued that all major deposits, including Sakhalin-3 and the Chayadinskoye field, should be granted federal status and put under stricter state controls.
At the June 15 meeting, Ananenkov formally asked the government to grant Gazprom licenses to develop Sakhalin-3 and the Chayadinskoye field in Yakutiya. He also pledged to start exploration there in 2008. Chayadinskoye's reserves are estimated at 1.2 trillion cubic meters of gas and 50 million tons of oil. In January 2007 Ananenkov pledged to start production at the Chayadinskoye deposit in 2016 and to eventually raise gas output there up to 30 bcm/year.
Ananenkov made his request despite warnings by Natural Resources Minister Yuri Trutnev that Russia's legislation should be reviewed in order to allow the government to grant licenses without tenders and auctions (Interfax, June 15).
However, Vagit Alekperov, CEO of Russia's largest oil company Lukoil, supported Gazprom's suggestions and urged the creation of a Gazprom-led consortium to develop gas deposits in Eastern Siberia. "Gazprom should become an operator of projects to develop deposits in Eastern Siberia and Far East," he told the meeting. It would speed up implementation of the program and help to end the rush to grab licenses (Interfax, RIA-Novosti, June 15).
Gazprom also indicated interest in developing gas chemical production in Eastern Siberia in cooperation with Japan. At a meeting in Moscow on June 15 between Gazprom's Ananenkov and Yoshiyuki Iwai, director of the Natural Resources and Fuel Department of Japan's Agency for Natural Resources and Energy, both sides approved a joint working group plan for 2007, according to Gazprom. The plan involves a pre-feasibility study of gas chemical production in Eastern Siberia, Gazprom said (Interfax, June 15).
Subsequently, Russia's gas monopoly was keen to reiterate its ability to deliver on its export pledges. On June 14, Gazprom said that it could substantially increase its output in the coming years. Ananenkov announced that the company could raise annual production up to 570 bcm in 2010 and to 670 bcm in 2020, a 14% increase over current projections. Raised output projections were connected with Gazprom's plans to export gas to the Asia-Pacific, he said (Interfax, June 14). Gazprom's earlier natural gas production forecast involved modest growth of only 1-2% per year.