Moscow Ponders BP's Assets
Publication: Eurasia Daily Monitor Volume: 7 Issue: 167
By: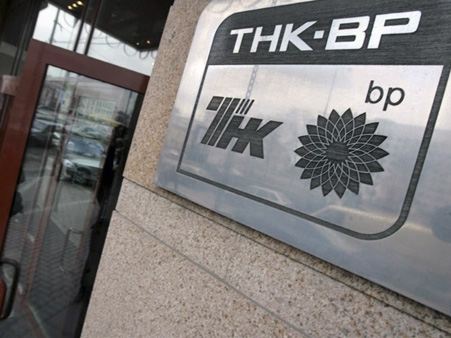 Russian authorities have voiced their support for the country's state-run energy giants in their possible bids to take over BP's holdings in Russia. The maneuverings came as yet another sign of the government's drive towards strengthening the state's grip on domestic energy assets. Earlier this month, the Kremlin confirmed its interest in taking over BP's holdings in Russia. The Russian authorities would support any offers from BP to Russian companies to acquire BP's assets in Russia, Deputy Prime Minister, Igor Sechin, announced on September 1. Sechin said that Moscow would welcome the appointment of BP's outgoing CEO, Tony Hayward, to manage BP's Russian subsidiary TNK-BP. However, Sechin also said BP executives did not express any immediate intention to jettison its assets in Russia (Interfax, RIA Novosti, September 1).
Sechin referred to talks last August in Moscow with Hayward and incoming BP chief executive and TNK-BP former head, Robert Dudley. On August 4, Sechin and Rosneft's then CEO, Sergei Bogdanchikov, met BP executives, who also held talks with Russian shareholders, Mikhail Fridman and Viktor Vekselberg of TNK-BP, on August 5. Sechin reportedly hailed Dudley's work as TNK-BP CEO and suggested "developing cooperation" with BP, including possible new projects, but offered no more details (Interfax, August 5).
Dudley was appointed TNK-BP CEO in 2003, but had to quit amid disagreements with Russian shareholders in 2008. The conflict was accompanied by the raiding of TNK-BP offices by Russian law enforcement agencies and the arrest of a TNK-BP employee on industrial espionage charges. These moves were seen as a way to remove Dudley, who described these events as "sustained harassment." Earlier this year, BP indicated plans to sell assets in order to raise up to $30 billion to cover the costs of the Gulf of Mexico oil spill. The group has also earmarked assets in Colombia, Venezuela, Vietnam, Pakistan and elsewhere for possible sale. BP controls 50 percent of TNK-BP accounting for about one-quarter of BP's production and one-fifth of its reserves. BP also holds a 1.4 percent stake in Rosneft, acquired during an IPO in 2006 for about $1 billion. In the past, Rosneft and BP had discussed joint projects, notably the Sakhalin-4 and Sakhalin-5 ventures (Interfax, RIA Novosti, September 1).
In August, BP was reportedly seeking to sell its German gas station chain Aral for about $2.6 billion and two German refineries, while Rosneft was mentioned among the possible buyers. TNK-BP has indicated interest in purchasing BP assets in Central and Eastern Europe. BP was reportedly discussing the sale of its assets in Venezuela to TNK-BP, Russia's third-largest crude producer.
TNK-BP is the main shareholder in Rusia Petroleum, which still holds the license to operate the giant Kovykta gas field in Eastern Siberia's Irkutsk region. TNK-BP owns 63 percent in Rusia Petroleum, while Russia's Interros controls 26 percent, followed by the Irkutsk regional government which holds 11 percent. Russia's TNK-BP has long discussed plans to sell a controlling stake in the Kovykta venture to Gazprom. TNK-BP had originally planned to pump 35-40 billion cubic meters (bcm) of gas per year from Kovykta by 2010-2012, of which the bulk was destined to be exported to the Asia-Pacific region. However, due to Gazprom's reluctance to give TNK-BP access to the gas pipeline system, the company only produced 42 million cubic meters (mcm) at Kovykta in 2009 thus violating terms of the license agreement (Interfax, RIA Novosti, September 1).
In 2007, Russian authorities targeted the Kovykta project, officially for failing to fulfill production quotas set out in the license agreement. The regulatory pressures were understood to be aimed at putting the giant Kovykta gas field, which is estimated to hold between 2 and 3 trillion cubic meters (tcm) or some 71-106 trillion cubic feet of gas, under state control.
However, Moscow has refrained from stripping TNK-BP of its Kovykta license. In June 2007, Gazprom, Britain's BP and TNK-BP agreed that Gazprom was to acquire a 63 percent stake in Kovykta. The companies initially planned to finalize the Kovykta deal in the third quarter of 2007. Then TNK-BP's Robert Dudley announced he was "optimistic" that the deal would be signed by the end of April 2008. Dudley did not reveal the price of the stake, once estimated at about $600-$900 million, but argued that TNK-BP put the price at $1 billion. However, the planned sale is yet to materialize.
In May 2010, TNK-BP requested an early payment of loans from Rusia Petroleum totaling about $400 million. In June, Rusia Petroleum petitioned a local court to start bankruptcy proceedings. In August, TNK-BP International reportedly transferred a 63 percent stake in Rusia Petroleum to its parent company, TNK-BP Ltd. Prior to the June 2007 agreements, Gazprom repeatedly denied it had any interest in snagging Kovykta, and insisted that any demand for gas from Kovykta was not expected before 2015. In February 2010 Gazprom CEO, Alexei Miller, reiterated claims that the gas giant did not need Kovykta, at least for now. However, no alternative buyers of the Kovykta deposit have emerged so far.
Therefore, despite official claims to the contrary, Gazprom and Rosneft apparently top the list of potential buyers for TNK-BP assets in Russia, and elsewhere as well.