Moscow Rediscovers the South American Arms Market
Publication: Eurasia Daily Monitor Volume: 8 Issue: 89
By: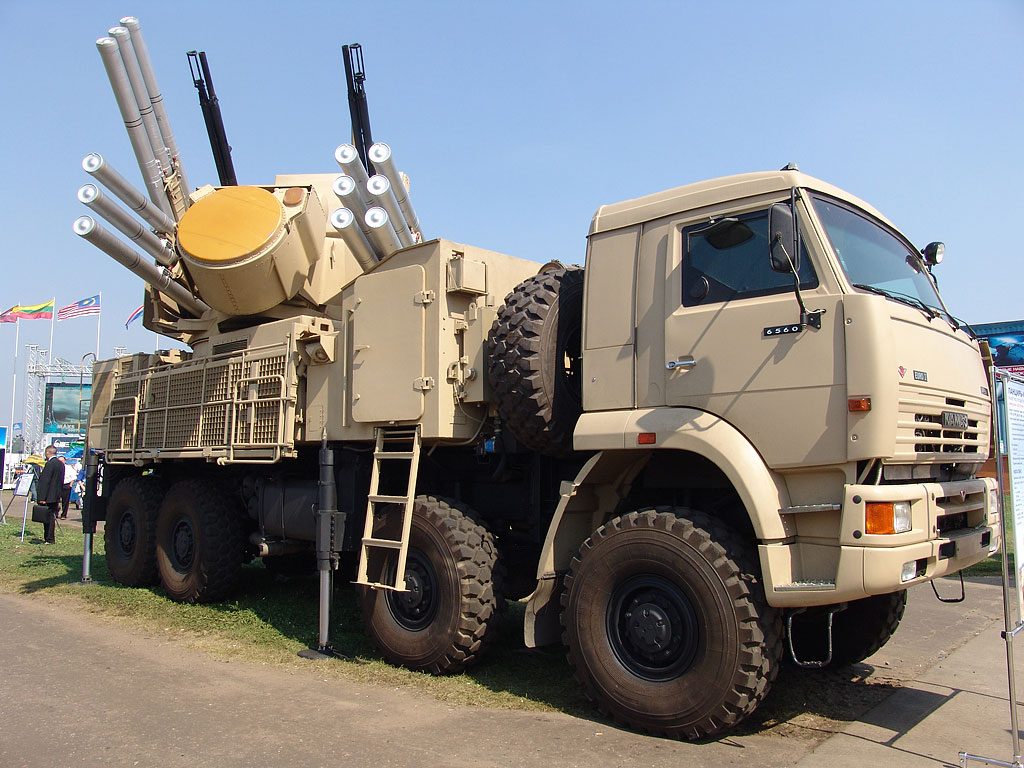 These are trying times for Russian arms sellers. UN resolutions have closed much of the Iranian markets. Revolutionary violence in Syria and Libya has stopped billions of dollars in sales to those countries. Chinese competition is now putting Russian producers under considerable pressure in the Middle East, Africa, and Latin America. While China's rising power gives Russia opportunities in Southeast Asia and India because of China's support for and arms sales to Pakistan, in fact India turned away from Russia when it chose British and French models as finalists for its upcoming massive tender for 126 fighters (RIA Novosti, May 3). Indeed, MiG's failure to win that contract has led some analysts to suggest its merger with Sukhoi, as its other prospects in foreign tenders will be adversely affected (Interfax, April 29). Clearly, some of these analysts also displayed a splenetic reaction to the Indian news and want to impose consequences upon India (Interfax-AVN Online, April 28).
Fortunately for Moscow coinciding news of arms sales to Brazil and Venezuela have helped to ease the pain. These are important states for Russia. Venezuela is now a long-standing client with energy revenues coming in and the Chavez government has lost none of its anti-Americanism even if its rhetoric had lessened for a while. Not only does the Russian defense sector twist Uncle Sam's tail by selling it weapons, it gains hard cash and lasting influence there, while making trouble for Washington's ally, Colombia. Brazil, the continent's leader and fellow BRICS member (Brazil, Russia, India, China and South Africa), is a growing power that is expanding its overall capabilities even into space, and had partnership relations with Russia even before BRICS became a going concern. Consequently, there are opportunities there for Russian arms sellers to exploit. Russia premiered its new Pantsyr-S1 missile and artillery air defense system at the LAAD 2011 arms show in Rio de Janeiro and hopes to intensify the sale of air defense weapons in general to Latin American customers, Venezuela, Bolivia, Argentina, Colombia, Peru, Ecuador, and Chile (Interfax, April 18).
Russia intends to supply a second air defense system, the S-300V surface-to-air missile to Venezuela over the next few years, apparently because the customer has ordered it. Why Venezuela thinks it is threatened with aerial attack is an interesting question but it fits well with Chavez's consistent invocation of such threats from the US (Interfax-AVN Online, April 15).
Indeed, at the LAAD arms show, Moscow announced that Venezuela has already bought almost $11 billion in arms from Russia in the last few years. Allegedly this is an "objective process not related to anything else" (Interfax, April 14). But the course of Chavez's harangues about US attacks and his support for the Revolutionary Armed Forces of Colombia (FARC) and "Bolivarian Revolution" across the continent, including assistance to radical governments in Bolivia, suggest a rather more "subjective" policy underlying these acquisitions (Interfax, April 14). As part of this process Moscow has not only sold weapons to Venezuela but is building a full-cycle service and maintenance center (perhaps as a future hub for Russian sales throughout Latin America) and a training center equipped with state of the art simulators and classrooms (Interfax, April 14).
Russian arms sales to Brazil also suggest that Moscow is aiming not just to sell weapons, but also to enter into long-term co-production agreements with important clients like Brazil. This is part of a global trend, most strongly manifested in the rise of key arms buyers like Brazil, India, and China. Moscow is selling 150 MiG-34S-1 helicopters to Brazil through 2023 (Interfax, April 15). Russia is also ready to open production for the Su-35 fighter as part of Rosoboroneksport's bid for the Brazilian tender for a multi-role fighter, a common tactic among competing arms sellers. Indeed, Moscow highlights its experience selling Su-30MK2 fighters to Venezuela as proof not only of its competitiveness but also of the fact that it actually has fighters in the air already (Interfax-AVN Online, April 15). Finally, Moscow also has stated that the Tiger armored vehicle could be assembled in Brazil, something that Brazil clearly wants to do. Venezuela too as well as other unnamed Latin American countries is interested in this vehicle so Brazil could become a regional hub for it (Interfax-AVN Online, April 14).
Russia's approach is quite similar to that of other arms sellers in what is now a buyers' market. Moscow, like its rivals must offer co-production, technology transfer, and other agreements to buyers in order to establish a lasting and productive commercial relationship and the enduring influence over military policy that goes with it. Brazil is obviously the biggest and most critical player in Latin America and its future defense trends will have reverberations throughout the continent and possibly beyond. But it is no less important for Moscow that it regains the ground it has lost elsewhere through Latin American purchases. The question is, can this market support Russian needs, and what are the security consequences for its governments if the defense situation deteriorates to the point where both the demand and supply of Russian weapons reaches Moscow's aspirations?