Natalya Estemirova Kidnapped in Grozny, Found Dead in Ingushetia
Publication: Eurasia Daily Monitor Volume: 6 Issue: 136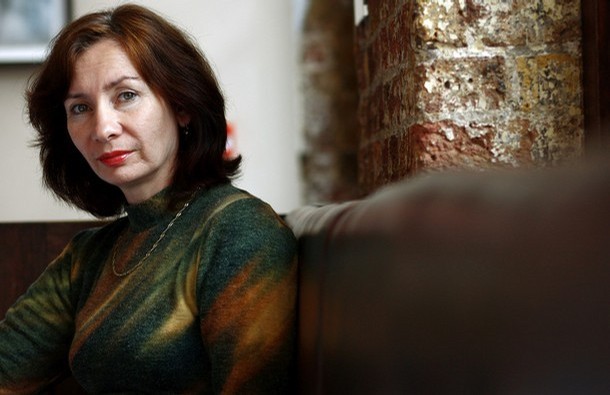 Memorial has blamed Chechen President Ramzan Kadyrov for the murder of Natalya Estemirova, who worked in the Russian human rights group's office Grozny. Estemirova's body was found with bullet wounds to the head and chest near the village of Gazi-Yurt in Ingushetia yesterday just hours after she was seen being forced into a car outside her home in the Chechen capital.
Memorial's chairman Oleg Orlov was quoted in a statement posted on the group's website as saying:
"I know, I am sure who is guilty of the murder of Natalya Estemirova. We all know this person. His name is Ramzan Kadyrov; he is the president of the Chechen Republic. Ramzan had already threatened Natalya, insulted [her], he considered her his personal enemy. We do not know whether he gave the order himself or whether his close associates did it to please their boss. But it apparently suits President [Dmitry] Medvedev to have a murderer as head of one of the regions of the Russian Federation" (www.memo.ru, July 15).
According to Memorial, after Estemirova criticized the Chechen authorities for forcing Chechen women to wear headscarves in public places last year, Kadyrov summoned her and threatened her, saying: "Yes, I am up to my elbows in blood. And I am not ashamed of it. I have killed and will kill bad people. We are fighting against the republic's enemies" (www.memo.ru, July 15).
Memorial's deputy director, Tatyana Kasatkina, told the New York Times that Kadyrov's meeting with Estemirova, which took place in March 2008, was "so frightening" that Estemirova went abroad for several months, and that friends had tried to convince her to stay away but she "felt compelled to return" (New York Times, July 16).
In an interview with Radio Free Europe/Radio Liberty, Orlov said that the Chechen government's human rights ombudsman, Nurdi Nukhazhiev, had just days ago told the head of Memorial's office in Grozny that those "at the top" were "extremely displeased" with the office's actions. According to Orlov, Nukhazhiev said he would publicly criticize the office as a way to protect it. "Unfortunately, we did not have time to evacuate our employees from there," Orlov told RFE/RL's Russian service. He said that one of Estemirova's last reports involved an incident in which "kadyrovtsy" had kidnapped people in the Chechen village of Akhtimchu-Borzoi and shot one to death. "That report in particular aroused rage at the top – on the part of the leadership of the Chechen Republic and Mr. Ramzan Kadyrov personally," Orlov told the radio station (www.svobodanews.ru, July 15).
Tanya Lokshina, deputy head of Human Rights Watch in Moscow, said that Estemirova had been investigating "extremely dangerous" cases in recent years and noted that just two weeks ago, Human Rights Watch published a report on Russia that included a large section on Chechnya based largely on Estemirova's research. That material detailed kidnappings and extra-judicial murders by both federal and local security forces in Chechnya (Kommersant, July 16).
The head of Ingushetia's Mashr human rights NGO, Magomed Mutsolgov, called Estemirova the only person in Chechnya who did not take cues from the authorities and had a principled stand on human rights, adding that she was one of the few people who had argued with Kadyrov. He noted that she had earlier belonged to various public commissions and human rights bodies, but that "she was excluded from all presidential public councils and organizations involved in tracking human rights violations" at the initiative of the Chechen authorities. Mutsolgov noted that Estemirova had worked with Anna Politkovskaya, the award winning Chechnya correspondent for Novaya Gazeta who was murdered in Moscow in October 2006 (www.newsru.com, July 16). In 2007, Estemirova was awarded the Anna Politkovskaya Prize by the Nobel Women's Initiative, a group established by female Nobel Peace Prize laureates (Agence France-Presse, July 15).
The Kavkazsky Uzel website today quoted an activist with a local Chechen human rights organization who asked that his name not be used as saying that he was convinced that both the Chechen and Russian federal authorities were behind Estemirova's murder. "Natalya was the chief critic of the existing regime in Chechnya and paid for that," he said, adding that he doubted her murderer would be found and punished (www.kavkaz-memo.ru, July 16).
Kadyrov, for his part, voiced outrage yesterday over Estemirova's murder, calling it the killing of a "helpless woman" and declaring that those "who raised their hand against her have no right to call themselves human and deserve no mercy" (Agence France-Presse, July 15). He also said that Estemirova's killers were a bigger threat to society than "the terrorists and Wahhabis who have spilled the blood of thousands of innocent people" and that he would personally take charge of the investigation into the murder. Today, the Chechen leader said that the search for her murderers would be carried out not only through the official bodies, "but also unofficially, according to Chechen traditions." Kadyrov called on all residents of Chechnya and Ingushetia to help investigators with information that could shed light on the killing (www.newsru.com, July 16).
Kremlin spokeswoman Natalya Timakova said yesterday that President Dmitry Medvedev had "expressed indignation" at the killing and ordered Investigative Committee chief Alexander Bastrykin to investigate. "Unfortunately, it is clear that this premeditated murder might be linked to Natalya Estemirova's human rights work," she said, Interfax reported. "So the punishment for the criminals should be that much harsher" (Agence France-Presse, July 15; Moscow Times, July 16).
U.S. State Department spokesman Ian Kelly said in a statement yesterday that the United States was "deeply saddened" by the reports of Estemirova's abduction and murder and called on the Russian government to "bring those responsible to justice." He described Estemirova as "uncompromising in her willingness to reveal the truth regardless of where that might lead" and "devoted to shining a light on human rights abuses, particularly in Chechnya" (www.state.gov, July 15).