NATO-Russia Relations Post-Crimea
Publication: Eurasia Daily Monitor Volume: 11 Issue: 56
By: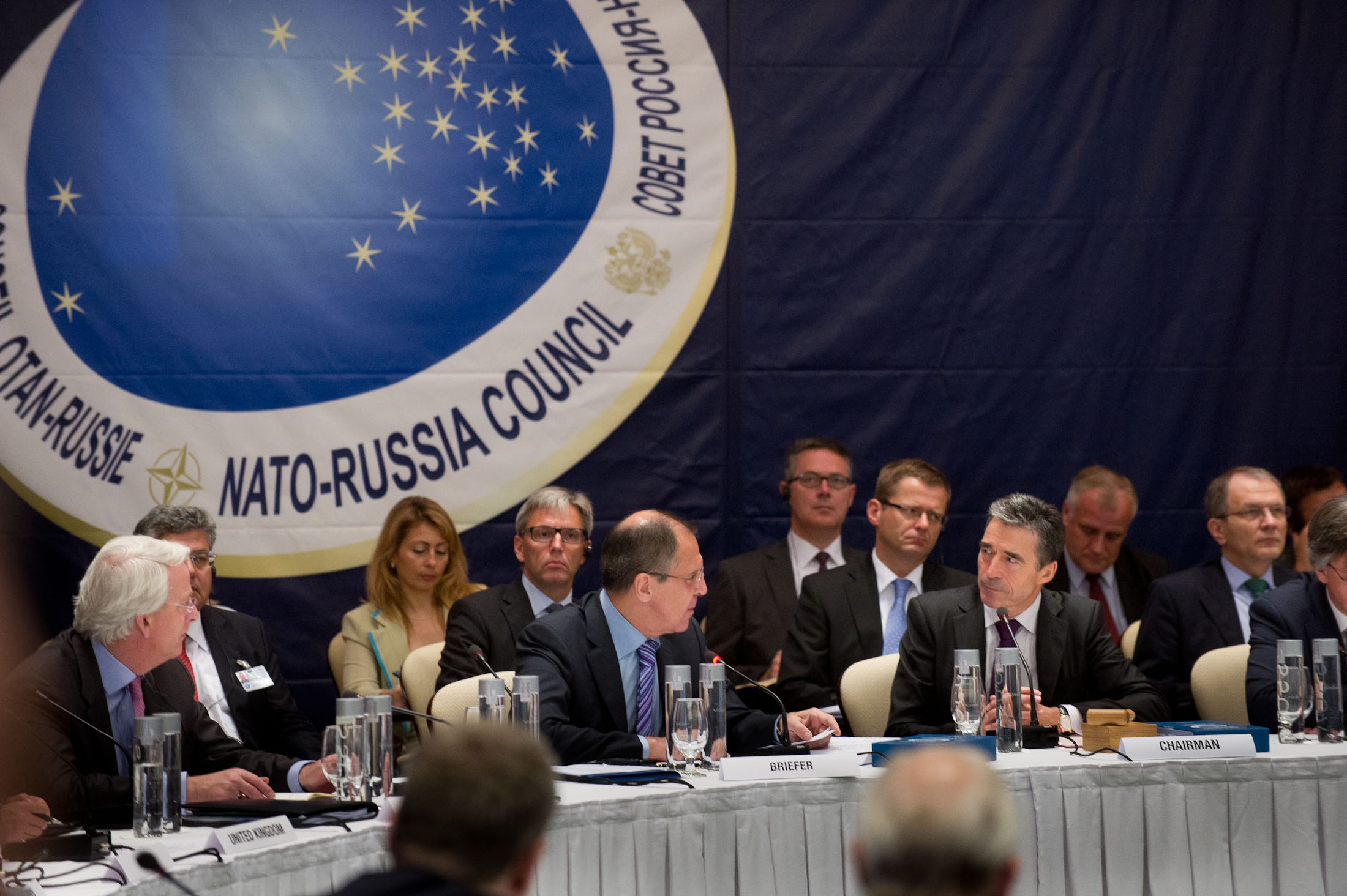 Since the end of the Cold War and the disintegration of the Soviet Union, Russia's complex relationship with the North Atlantic Treaty Organization (NATO) has experienced high hopes, drift and intermittent crises. Following the Five-Day War between Georgia and Russia in August 2008, NATO suspended its relations with Russia, amid talk of the need to re-evaluate its ties with Moscow. Although the crisis over Crimea bears little direct resemblance to the events of August 2008, it is already evident that a tipping point has been reached in NATO-Russia relations. And that tipping point signals the end of the prolonged period of political facades—both sides have adopted harsh rhetoric to replace the lexicon of superficial cooperation (https://www.vpk-news.ru/news/19611).
Nevertheless, beneath Russian rhetoric about the North Atlantic Alliance are a series of historical events and a strategic context in which Moscow has very different perspectives from NATO. In short, this was encapsulated by President Vladimir Putin during his March 18 speech to the bicameral Russian parliament in which he referred to the example of Kosovo as "absolutely analogous" (kremlin.ru, March 18).
Western governments and media commentaries reacted to Putin's speech with varying degrees of puzzlement. Yet, some of its key elements are readily identified by security experts as marking important features in Russian security thinking over the past decade or more. Putin's reference to Kosovo is significant in this context, as Russian security thinking is dominated by the NATO bombing of Serbia in 1999 and the later drive led by the United States to recognize the independence of Kosovo. Since 1999, Moscow has been alarmed by NATO out-of-area operations and its continued enlargement, viewing these factors as contrary to Russian security. For the Russian security elite, therefore, Putin's terms of reference needed no explanation: had he not acted, NATO would have secured a toehold in Crimea, posing a potential threat to southern Russia (kremlin.ru, March 18).
Indeed, it is this very distinctive Russian perspective on NATO-Russia relations over a protracted timeframe that permeate much of the analysis of these issues in the domestic media. Yevgeniy Shestakov's March 19 article in Rossiyskaya Gazeta argues that the NATO-Russia Council may cease to exist and more pointedly questions whether Moscow loses out by its relations with the Alliance dropping to either low key or zero. In response to NATO Secretary-General Anders Fogh Rasmussen stating that the Alliance is "re-evaluating" its relations with Moscow, Shestakov's starting point is to suggest that NATO-Russia ties are now reaching a logical conclusion and casts aside the idea that NATO can in some way "punish" Russia (Rossiyskaya Gazeta, March 19).
The author argues that the "dialogue" between the Alliance and Russia was "primarily beneficial" to NATO. It served in effect as a "smokescreen" behind which NATO "implemented its own plans," essentially ignoring Moscow's views or concerns. Defense Minister Sergei Shoigu recently observed: "We all talk and smile at each other, but everything continues. Joint work is not being carried out, and our concerns are not taken into consideration." Indeed, the author suggests that NATO's "talk" concerning the content of cooperation with Moscow was exaggerated. It represented "good intentions" and was only supported by "second-rate programs." Shestakov noted, "These were joint programs on mine clearing in Afghanistan, the struggle against homemade explosive devices and drug trafficking in that country, and the identification of suicide bomber terrorists. At the same time, the progress remained zero on the key question—missile defense systems." In other words, although there were areas of cooperation between NATO and Russia, the underlying sticking points such as missile defense or the deeper Russian concerns about out-of-area operations and NATO enlargement remained irresolvable (Rossiyskaya Gazeta, March 19).
Clearly, following the annexation of Crimea, NATO-Russia relations have reached a new low. However, Shestakov argues that each negative statement by NATO concerning Russian actions in Ukraine make the future restoration of relations more difficult. But a vital point in the analysis is that this relationship may be viewed by Moscow as "inconsequential." "The people of Crimea have made their sovereign choice. And no statements can influence this choice," Russia's Permanent Representative to NATO, Aleksandr Grushko, wrote on the Russian mission's website (Rossiyskaya Gazeta, March 19).
From Moscow's perspective, NATO never treated Russia as an equal partner, and thus Putin and much of the security elite regard the collapse in relations with the Alliance as both a long time coming and not particularly detrimental to Russian interests. Moreover, most of that elite—Putin's core constituency—are highly skeptical about the impact of a Western sanctions regime against the country, while some Russian commentators argue that sanctions are actually pushing up Putin's popularity (Moskovskiy Komsomolets, March 17).
Moscow is also far from being isolated over its Crimea actions, having already secured some support from its neighbors. Belarusian President Alyaksandr Lukashenka has refused to recognize Russia's annexation of Crimea, saying it is a "bad precedent," but has acknowledged the region is now a "de facto" part of Russia. On March 23, Lukashenka told reporters in Minsk: "As for recognition or not recognition, Crimea is part of Russia today. You can recognize it or not recognize this, but this will not change anything" (Interfax, March 23). With China abstaining in a key UN Security Council vote on the crisis earlier this month and Kyrgyzstan and Kazakhstan already publicly supporting Moscow and recognizing the Crimean referendum, the Russian security elite have certainly no sense of global isolation (Interfax, March 21; Vedomosti, March 17).
Seen from Moscow, the crisis over Crimea has partly served to expose the hollowness of ties with NATO, and with no immediate end in sight to the present impasse and fireworks over Moscow in celebration of reunification with Crimea, any opportunity to develop a new relationship dynamic in NATO-Russia ties is a very distant prospect. In Putin's calculations, therefore, risking an already inconsequential relationship with NATO would not have been viewed seriously as an impediment to his policymaking.