Nord Stream, Matthias Warnig (codename "Arthur") and the Gazprom Lobby
Publication: Eurasia Daily Monitor Volume: 6 Issue: 114
By: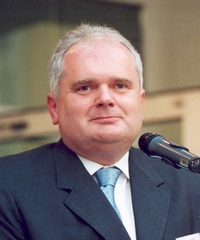 The ongoing battle over the construction of the Russian-German Nord Stream gas pipeline is reaching a critical stage. In June the German ministry of defense once again voiced its opposition to the proposed route of the pipeline, and presented their arguments to the German parliament's committee on national defense. The timing of this latest setback for Gazprom's pet project came when German Foreign Minister Frank-Walter Steinmeyer arrived in Moscow for talks with Russian President Dmitry Medvedev and Prime Minister Vladimir Putin (www.jamestown.org/blog, June 11).
Steinmeyer, who in the past had been a steadfast supporter of Nord Stream, was now on slippery ground. He was running against German Chancellor Angela Merkel in the upcoming election and did not want to been seen as kowtowing to Russian pressure. This in turn elicited a strong response by Gazprom deputy CEO Alexander Medvedev who stated: "Europe must decide how to resolve this situation. If Europe does not want our gas, we will find the means to sell it elsewhere" (Kommersant, June 10). This threat was made previously and the German reaction was laconic.
Regardless of the increasing tension, the German Ambassador to the U.S. Klaus Scharioth, announced that he will host a dinner in Washington on June 15 for the head of the Nord Stream project, Matthias Warnig. Warnig's trip is designed to garner support in Washington for Nord Stream and he will no doubt focus on the new administration's energy policy makers in his PR mission.
Who is Matthias Warnig? A number of years ago the German media reported that he was a former intelligence operative for the East German Ministry for State Security, the Stasi. According to his declassified Stasi file, his codename was "Arthur" and he began working for the Stasi in 1974. The file shows that he was a member of the Stasi's Felix Dzerzhinsky brigade and attended its intelligence school.
The young Warnig rapidly rose in the ranks of East German intelligence and was awarded a number of medals for his services. In Befehl Nummer K 5447/84 (Order number K 5447/84) "Leutnant Warnig, Matthias" was awarded the medal for "Verdienste um Volk und Vaterland" (For Meritorious Service to the People and the Fatherland). In Order number K 109/88 "Oberleutnant Warnig, Matthias" was awarded a number of medals; for meritorious service in the NVA (National People's Army), the border guards of the DDR, as an activist of socialist labor and others. On October 7, 1989 he was awarded 9 gold medals by Erich Fritz Emil Mielke, the head of the Stasi. By this time his rank was that of Hauptmann (Captain).
What did Hauptmann Warnig do to deserve so many decorations?
The files list a number of targets Warnig – "Arthur" was assigned to spy upon. These ranged from a report he submitted in May, 1987 which contain documents about the energy business in West Germany, to a report dated December 8, 1987 about the policies of enterprise management in the West. He also submitted reports about biotech research in the West, computer technology and dozens of other reports mainly dealing with industrial espionage.
Warnig's career was furthered by his alleged relationship with KGB Lieutenant-Colonel Vladimir Putin in Dresden. According to German press reports, the two men were allegedly collaborating on recruiting West German citizens to work for the KGB according to Warnig's former colleagues. Warnig has denied this accusation.
Warnig eventually became the head of the Russian division of Dresdner Bank. Under Warnig, the Moscow office enjoyed a lucrative business relationship with Gazprom and the state oil company Rosneft, handling debt issues, loan valuations and loan management. In 2004-05, the bank advised on the Rosneft-Yukos "merger." It also lent Rosneft money to secure its stake in the Siberian production arm of Yukos -Yuganskneftegaz" (www.independent.co.uk, January 1, 2005).
Warnig's upcoming visit to the U.S. (he made a similar visit a few months ago to attend a PR event sponsored by a leading Washington law firm) indicates that Gazprom and the Russian government intend influencing policy makers in Washington that Nord Stream is in the national security interests of the United States.
During the gas conflict with Ukraine in January Gazprom spokesmen and Putin argued the party line that Ukraine was an unreliable transit country for Russian gas to Europe. They also tried desperately to convince the E.U. that the Nord Stream and South Stream gas pipelines are intended to insure the energy security of the European Union. Apparently this strategy continues to this day. Will it prove successful?
It appears that by making the former Stasi agent Warnig the point man for Gazprom's Nord Stream PR effort, the Russian gas monopoly along with the Kremlin as well as its U.S. and European image makers, have overestimated their chances of success. Few in the new administration will relish talking to a former Stasi agent and many members of Congress will be reluctant to listen to his soothing, if somewhat dubious message.