PLA Deploys S-300 PMU3/Dongfeng-15A Surface to Air Missiles
Publication: China Brief Volume: 8 Issue: 15
By: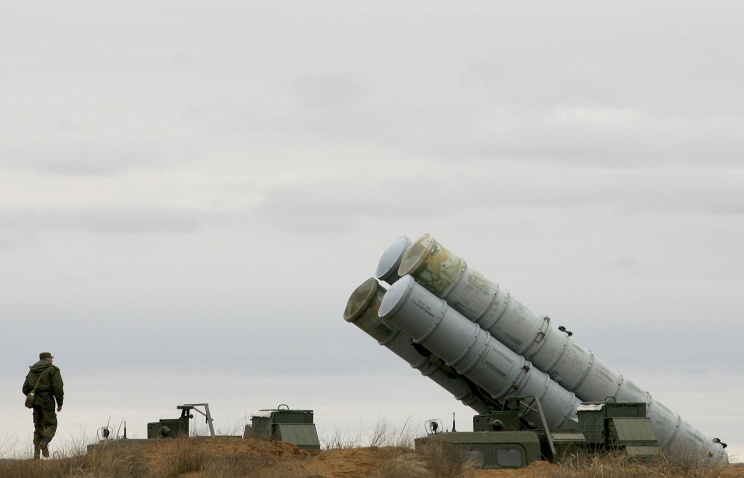 In spite of thawing cross-Strait ties, both militaries on each side of the Taiwan Strait remain on high alert. According to multiple Chinese news sources that cite an article first published in Taiwan-based newspaper China Times, the People's Liberation Army (PLA) has reportedly upgraded its S-300PMU1 and S-300PMU2 surface to air missile system (SAM), with a 80-kilometer and 120-kilometer range respectively—which it has deployed in Xiamen, Longtian and Shantou air defense missile bases across the Taiwan Strait (180 kilometers wide)—to the newer and longer range Russian made S-300PMU3, which has a range exceeding 200 kilometers and can hit targets as high as 100,000 feet. The range of the target acquisition radar is 700 kilometers, which military analysts say makes it an "offensive" air defense since it allows the PLA to strike targets in Taiwanese airspace (China Times, July 2; mil.chinaiis.org, July 11).
A military intelligence officer cited by Hong Kong based Ming Pao stated that the new deployments may not necessarily be directed at Taiwan; instead it is probably related to concerns about future U.S. and Japanese intervention in the Taiwan Strait (Ming Pao [Hong Kong], July 2).
Unidentified military intelligence cited in various reports claims that the PLA also recently established an additional missile base along the Southeastern coast of China, and upgraded its original deployment of Dongfeng-15 (CSS-6) tactical missiles with a range of 600 kilometers in Leping city in Jiangxi province, to the improved Dongfeng-15A missiles, which has a range of 800 kilometers (Ta Kung Pao, July 3).
Consistent with U.S. defense estimates, the PLA Second Artillery has now reportedly deployed over 1,000 missiles across the Taiwan Strait, and this capacity is increasing at the rate of 100 missiles per year. Moreover, according to recent reports the Nanjing Military Region is now comprised of three army groups: 1st Army Group, 12th Army Group and the 31st Army Group; with three divisions of paramilitary assault forces: division 2, division 93 and division 181, for a combined force of 320,000 (Liberty Times [Taiwan], July 2).
More telling about the extent of thawing cross-Strait ties can be found in the PLA response to the devastating Sichuan earthquake and the current sensitive state of cross-Strait military preparedness. In the PLA's widely heralded rescue mobilization effort, the PLA command only ordered regiments from the Langzhou Military Region to respond, while the first line Nanjing Military Region, and the Guangzhou Military Region in charge of responding to a cross-Strait conflict remained in their barracks likely for the sole purpose of responding to any sudden emergency in cross-Strait relations.
Responding to questions concerning the Taiwanese Defense Ministry's announcement that it will be holding the annual Han Kuang No. 24 military exercises from September 22 to September 24, Lieutenant General Chiu Kuo-cheng, deputy chief of the General Staff for Operations and Planning, said "Even if relations are warming, we will not relax in our war preparedness." The military drill will feature live-fire air and navy interception and anti-landing maneuvers (The Associated Press, July 14; Central News Agency [Taiwan], July 15).